La Maison Montreau
TYPE Project Management, co-construction
STATUS Completed
DATE April  > May 2018
LOCATION Hauts-Montreuil
PARTNERS Collectif Parenthèse , La Factory & co
FINANCIAL SUPPORTERS Baluchon, A Table citoyens
Development of a Community-minded Hostel
With the perspective of opening an alternative space for place-based solidarity over the course of 2018, the social enterprise Baluchon contacted Quatorze to carry out the planning of the ground floor of the Maison Montreau in the location of the old Centre de séjour Daniel Renoult in Montreuil. In partnership with the Parenthèse collective and Factory & co, the team redesigned the bar and restaurant, as well as a lounge area and the layout of the multipurpose room. A week-long collaborative work group was subsequently set up with the partners, and volunteers and Maison Montreau staff came to lend a hand in redesigning the various spaces.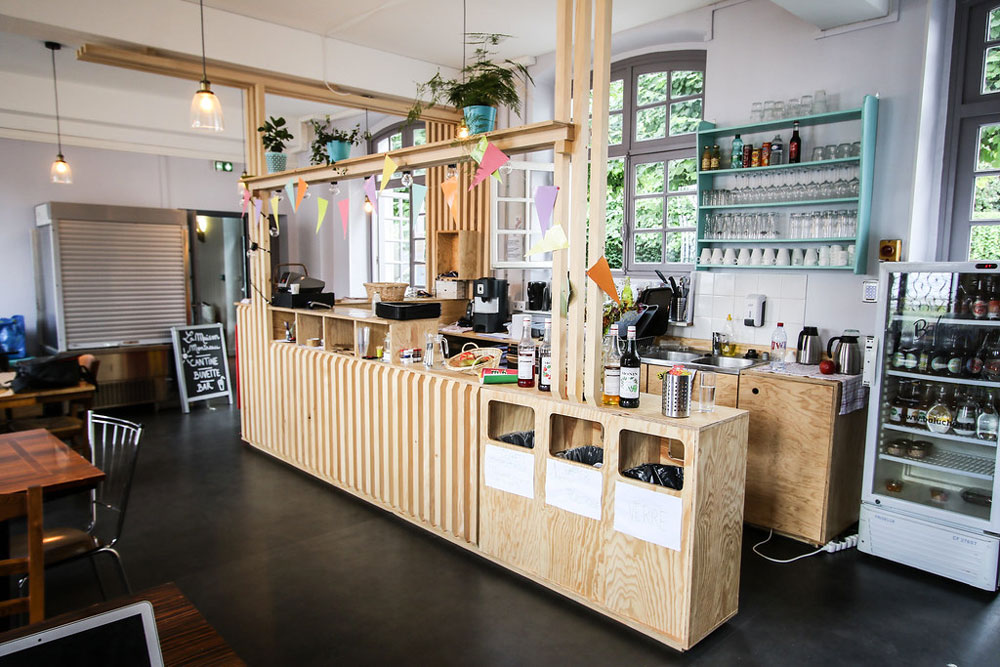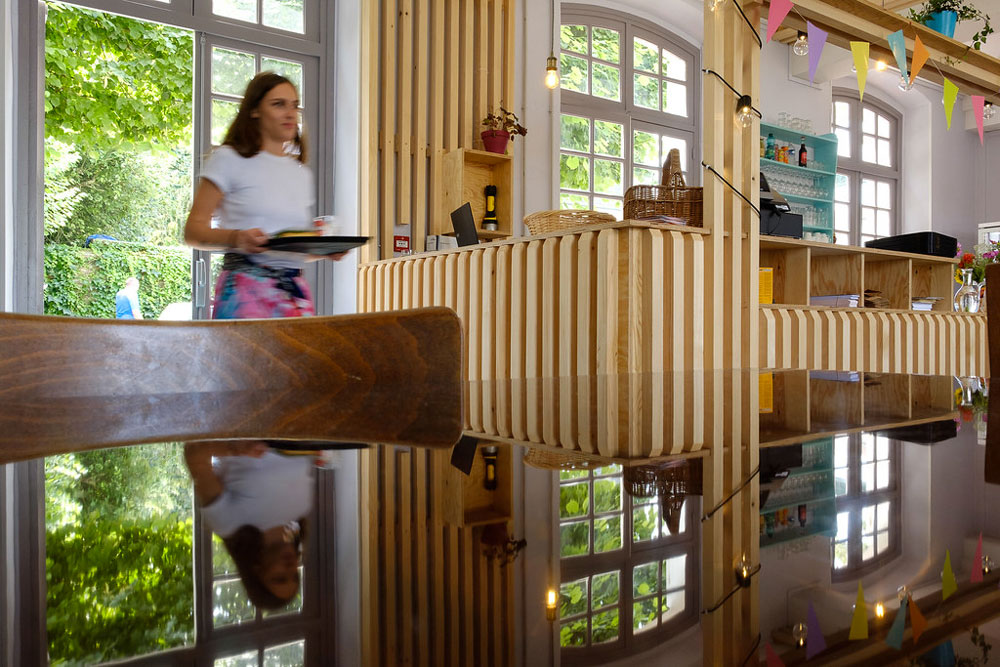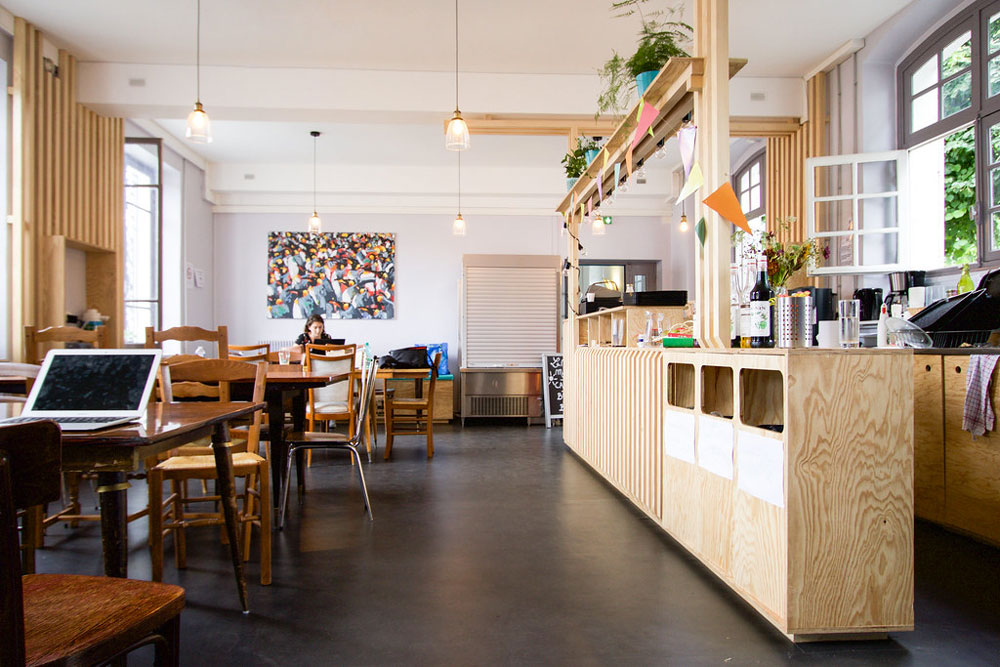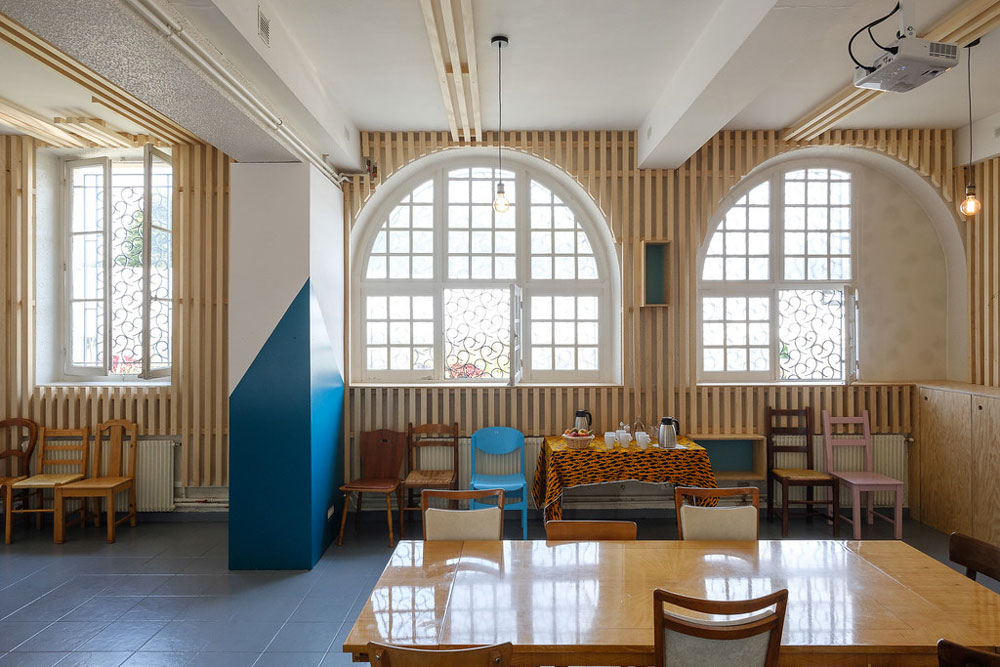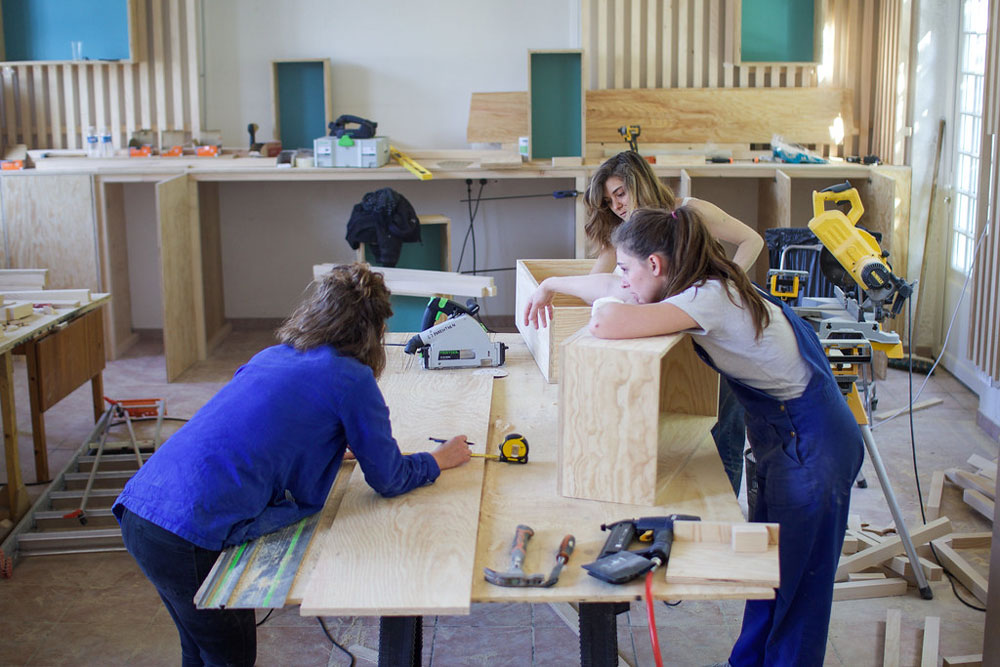 Modular homes for mixed, solidarity-based hosting

Activating a vacant place through solidarity tourism and hos...

Inclusive and incremental shantytown resorption and creation...

Le parvis Pasteur, upgrading a common space.