A Solidarity-Based Concierge Service
TYPE Project management, production
DATE 2017-2018
LOCATION Osny
FINANCIAL SUPPORTERS La Conciergerie Solidaire
A PLACE FOR CONNECTIONS
La Conciergerie Solidaire offers a new corporate concierge service, responding to the needs of employees in order to relieve them of some of their daily tasks. La Conciergerie Solidaire primarily hires people in difficult situations or who have had trouble finding work. In doing so, the Conciergerie advocates integration through economic activity by offering an individualized integration program to its employees lasting up to two years.
In 2018, Quatorze built two new conciergeries for two large companies in western Paris, where we transformed old meeting rooms into a pleasant and flexible concierge service. Designed and produced by Quatorze, the space is clad in wood and has simple and inviting decor. Counters and storage form the structure of the space, while two cabins give privacy for moments of care and well-being. Lastly, a common space was designed to facilitate reception for different activities: produce basket distribution, dry cleaning services, etc.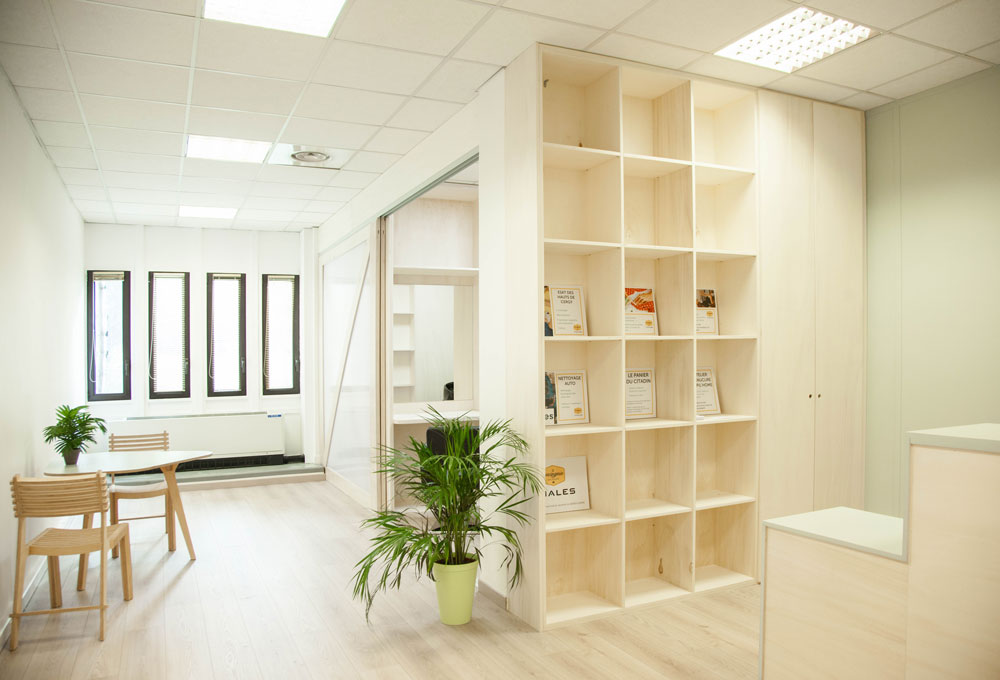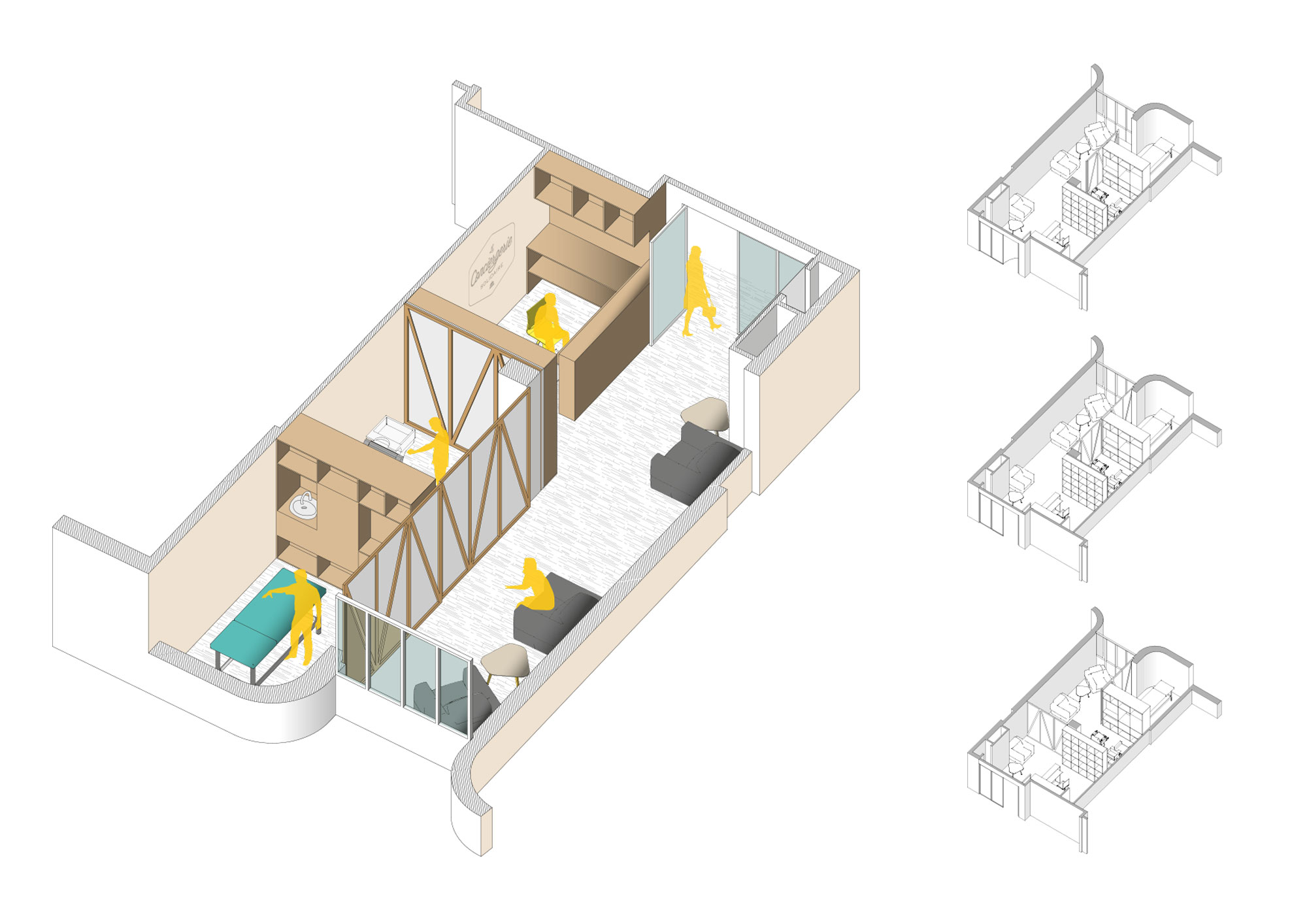 Modular homes for mixed, solidarity-based hosting

Activating a vacant place through solidarity tourism and hos...

Inclusive and incremental shantytown resorption and creation...

Le parvis Pasteur, upgrading a common space.