IMBY#3 Chez Najoua
TYPE   Local development, project management and development
STATUS  In progress, building permit obtained
DATE   May 2019 > ongoing
LOCATION   Chez Najoua, Fontenay-Sous-Bois
PARTNER  Réfugiés Bienvenue
FINANCIAL SUPPORTERS  Région Île de France
The General Principle
Through IMBY, Quatorze installs tiny houses in the gardens of families willing to welcome refugees. As a solidarity-based way of providing temporary accommodation, the project allows newcomers to live in an independent home. This gives them time to define their future plans and to carry them out with the support of the Réfugiés Bienvenue (Refugees Welcome) team. The host and the new resident each have their own private space but meet regularly to discuss, share meals and organize outings. In My Backyard (IMBY) is a soft densification project with the goal of promoting social and professional integration.
A super eco-friendly tiny house!
This year, Quatorze developed a project for the third IMBY tiny house, which will be installed in Najoua's garden in Fontenay-Sous-Bois in July 2020. The project was conceived by taking into account feedback from the first two tiny house experiences in Montreuil. This new house will be developed on a small platform beside the main house.  It will have its own small dedicated outdoor space thanks to the unique shape of the plot. It will also overlook Najoua's beautiful hilly garden which is cultivated using permaculture methods. The tiny house will be particularly environmentally friendly as there are plans for dry toilets and a looping shower to reduce water consumption.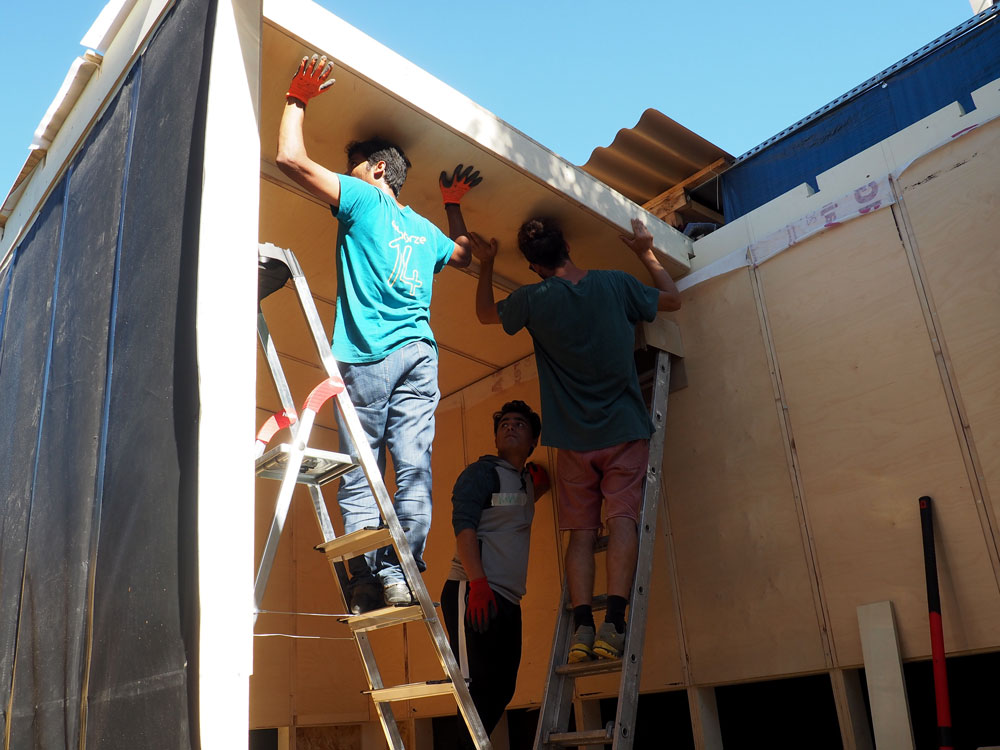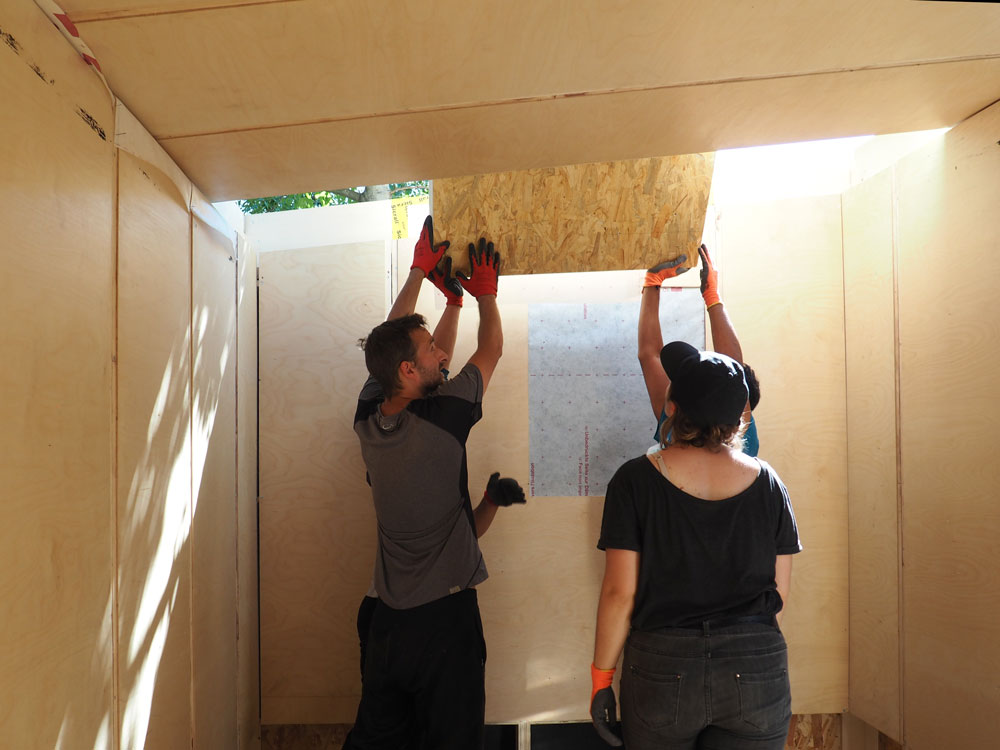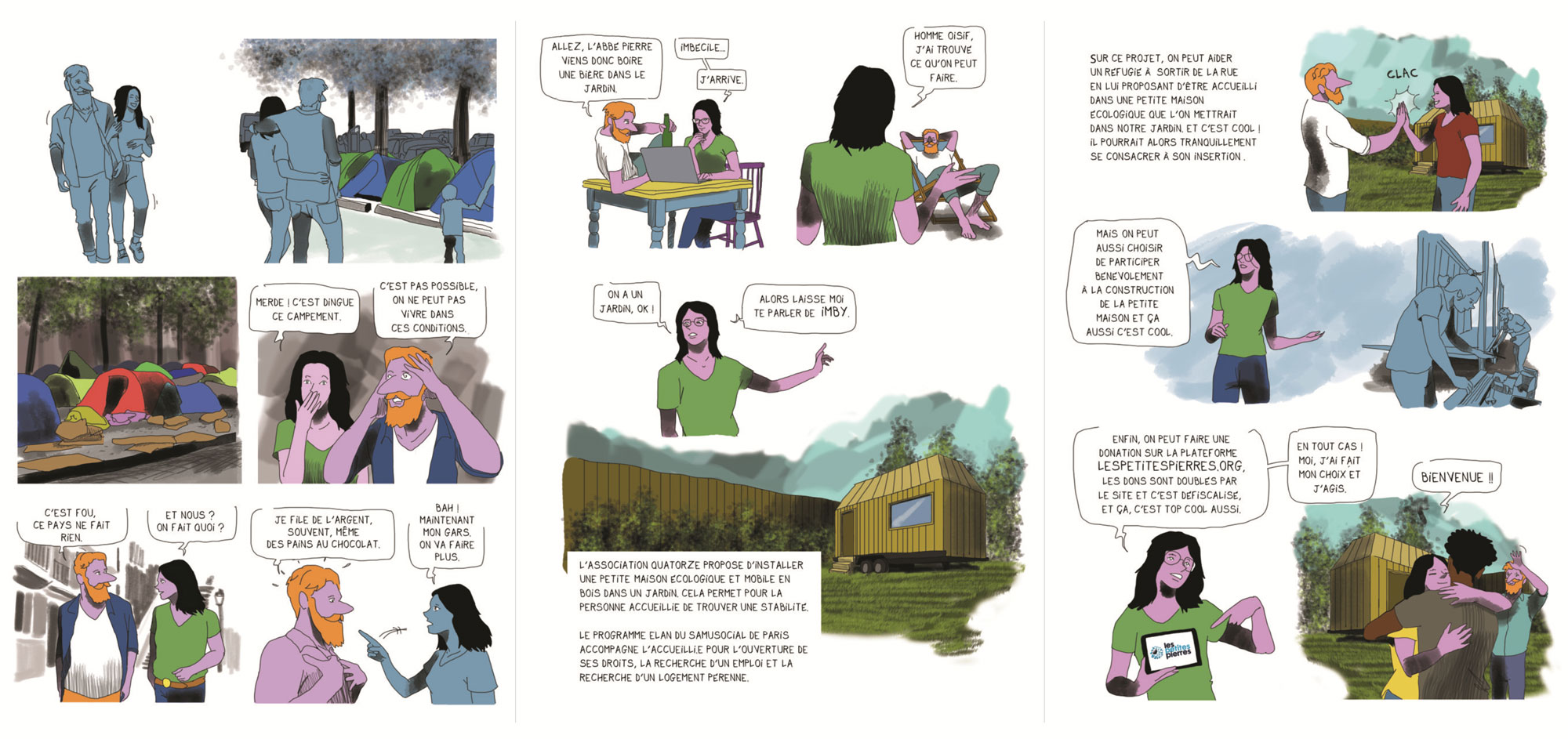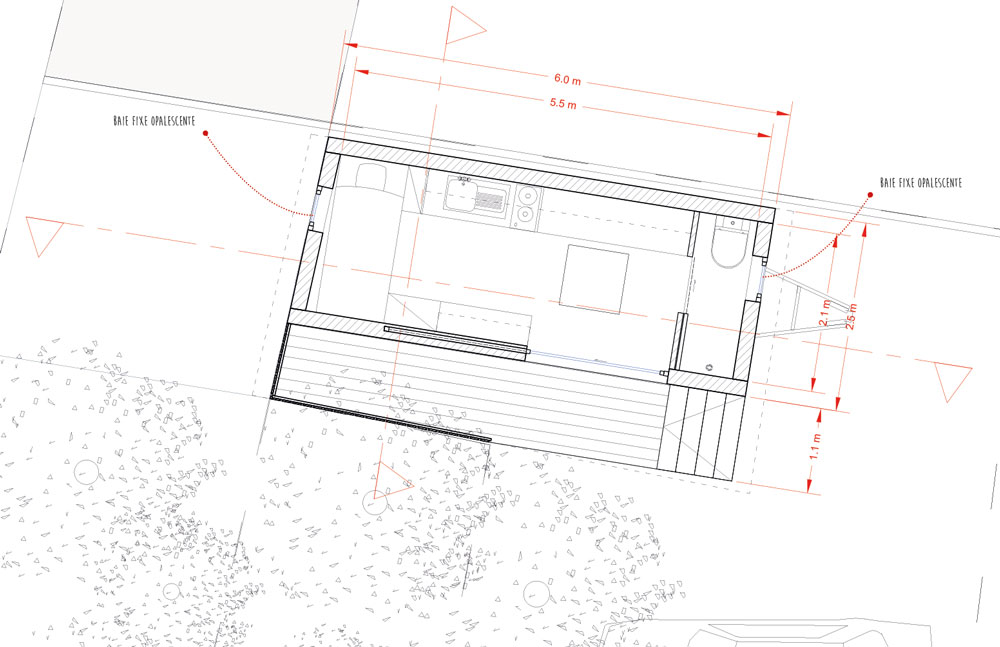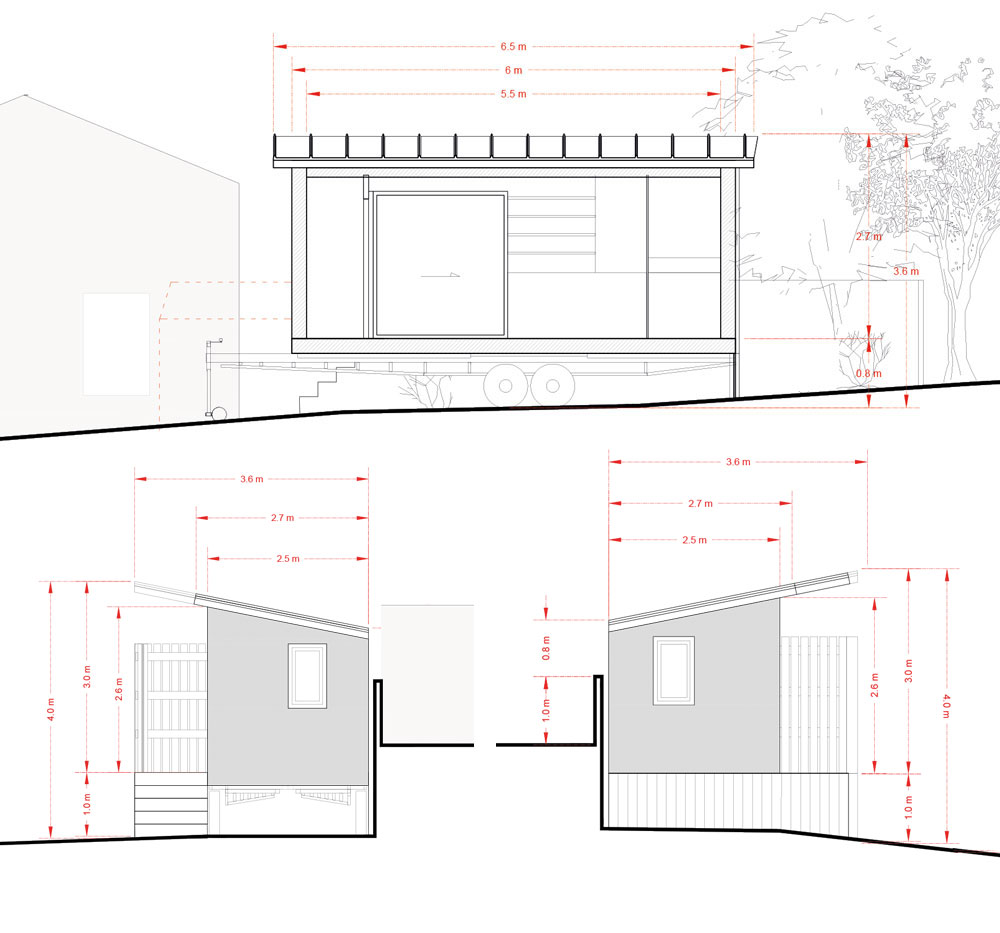 Modular homes for mixed, solidarity-based hosting

Activating a vacant place through solidarity tourism and hos...

Inclusive and incremental shantytown resorption and creation...

Le parvis Pasteur, upgrading a common space.