Urban Compost Pavilion
TYPE Urban furniture
STATUS  Completed
DATE  2019
LOCATION Montreuil
FINANCIAL SUPPORTERS Association Sens de l'humus
A pavilion for urban compost in Montreuil
We designed and built a pavilion for urban compost at Montreuil City Hall in autumn 2019 at the request of the Sens de l'Humus association. The specifications were defined with our sponsors, the waste prevention and recovery department of Est Ensemble, the regional institution regrouping Montreuil and eight other cities. The design was aimed at facilitating the use and management of compost for the 180 households registered in the area. The result: a 7m x 2.5m pavilion with a small roof to shelter users during weekly shifts, a tool shed and 6 large bins for the composting cycle, from input to maturation, for a total capacity of 14m3.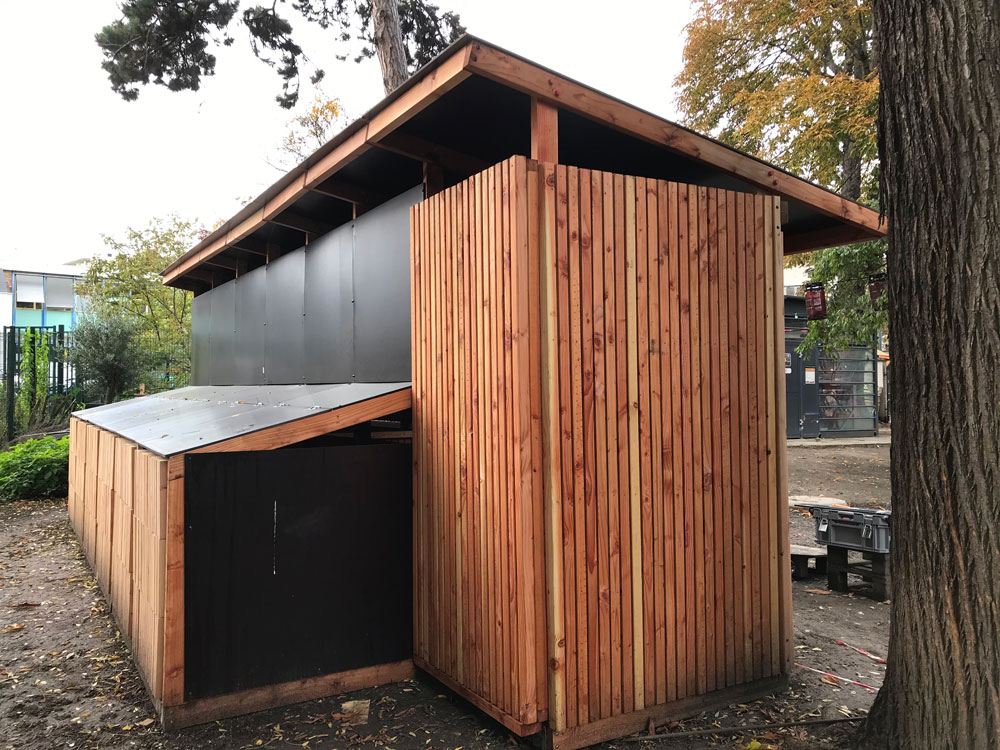 Modular homes for mixed, solidarity-based hosting

Activating a vacant place through solidarity tourism and hos...

Inclusive and incremental shantytown resorption and creation...

Le parvis Pasteur, upgrading a common space.