WECO# Concept
Quatorze developed the Weco program as a tool for the gradual and peaceful reabsorption of informal settlements across France.
The programme is made up of three transversal axes:
Securing and equipping existing shantytowns, making it possible to improve the living conditions of the inhabitants while they are waiting for new homes.
The professional integration of individuals based on their personal background, in order to allow more direct access to rights and stable income.
Promoting solidarity-based real estate, allowing a part of the inhabitants to be housed in nearby vacant properties.
The Weco program is spearheaded by Quatorze, in cooperation with ACINA, an association working on professional integration, and the cooperative Weco Invest which works on solidarity-based real estate development. Ultimately, the objective of the Weco programme is to work on the reabsorption of shantytowns as a vector of solidarity-based territorial development.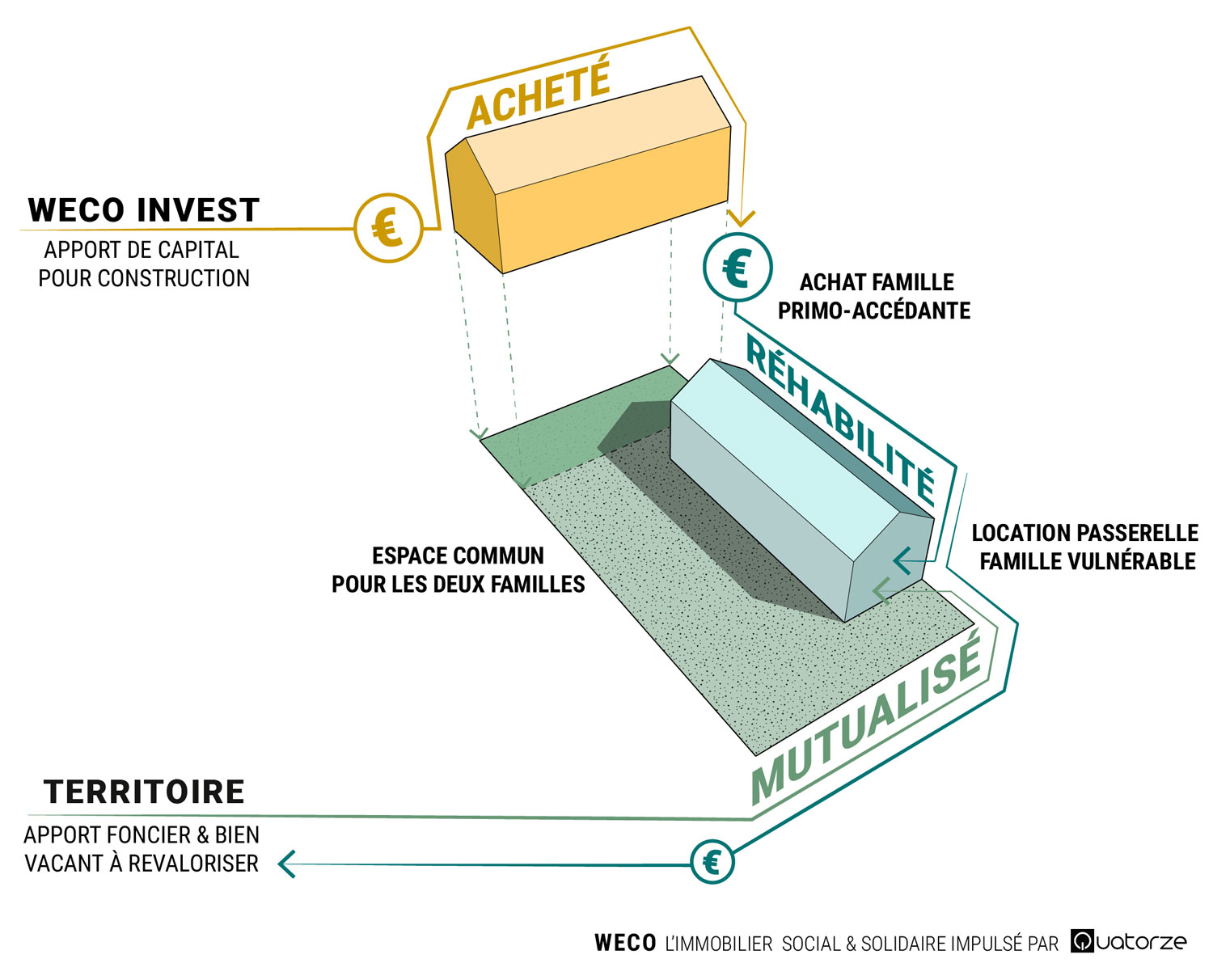 Modular homes for mixed, solidarity-based hosting

Activating a vacant place through solidarity tourism and hos...

Inclusive and incremental shantytown resorption and creation...

Le parvis Pasteur, upgrading a common space.