Matrioshka #concept
TYPE Urban furniture
STATUS Winner Visa Buenos Aires competition / 2nd prototype in development
DATE  September 2014 > ongoing
LOCATION Public space
PARTNERS CapDigital, OuiShare, Atelier de Paris – City of Paris and Centro Metropolitano de Diseño de Buenos Aires – Ville de Buenos Aires
FINANCIAL SUPPORTERS OuiShare and Quatorze
Purpose, Network and Process
What is a Matrioshka ?  
Matrioshka is a kind of digitally connected urban furniture. It is an archetype for the development of 'third spaces' as it allows for events and installations in public spaces. Matrioshka is as much a space for meeting as a space for nomadic work. It supports collaborative and accessible meetings, and accompanies the evolution of their traditional format by being able to host modern and innovative gatherings, which are more and more often called "ateliers", "workshops", "barcamps", "meet-ups"…  It is also emblematic of new models energy micro-production and is adaptable to a variety of urban ecosystems. Matrioshka, therefore, has the ability to transform how people appropriate public space.
How can it do this?
Matrioshka can simultaneously supply four computers and six mobile phones with free, renewable energy.  It also has an access point, a WiFi router, USB plugs and ports.
Energy Consumption

The energy supply for daily use remains dependent on the existing network. With Matrioshka. it is possible to stay connected even when off-grid, or outdoors. It aims to raise public awareness about the efficiency of micro-energy production through its size, use and design. By dividing production and favouring local supply, efficiency is favoured through the reduction of energy and maintenance costs. The concept of micro-energy production is an innovative solution continuously being developed. A major theme of the project is Do It Yourself (DIY) thinking. Micro-energy production promotes autonomy from the resources sold on the market. The economic development of such a concept is not comparable to the logics of the current energy market but does however offer long-term profitability by ensuring energy independence and a better living environment. Matrioshka has a replicable design and can be integrated into various urban contexts. It thus has the potential to contribute to the necessary global energy transition.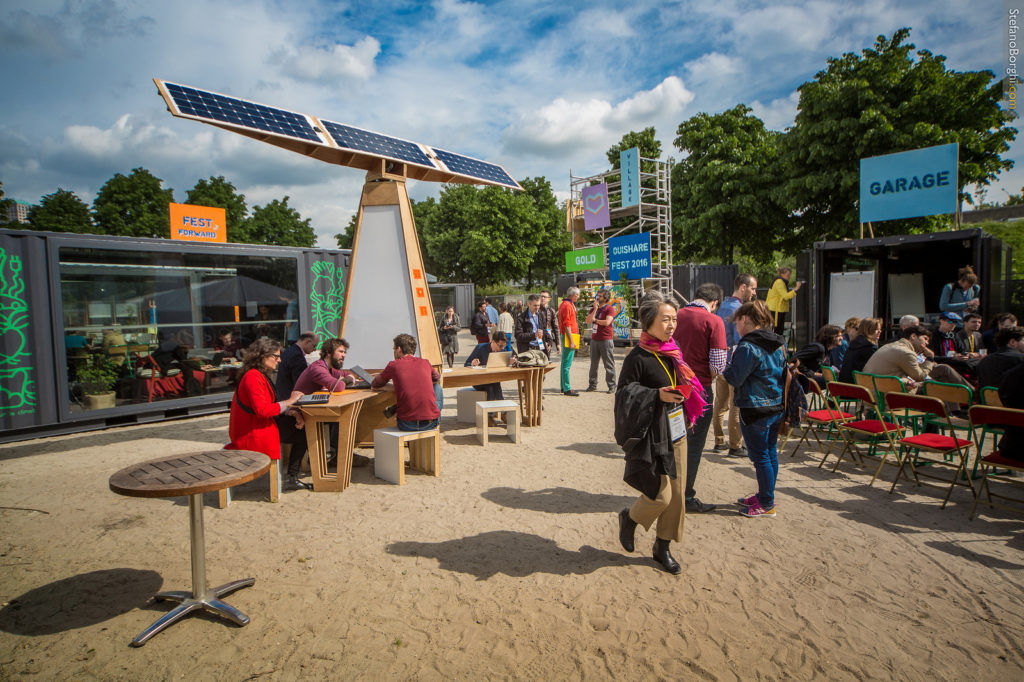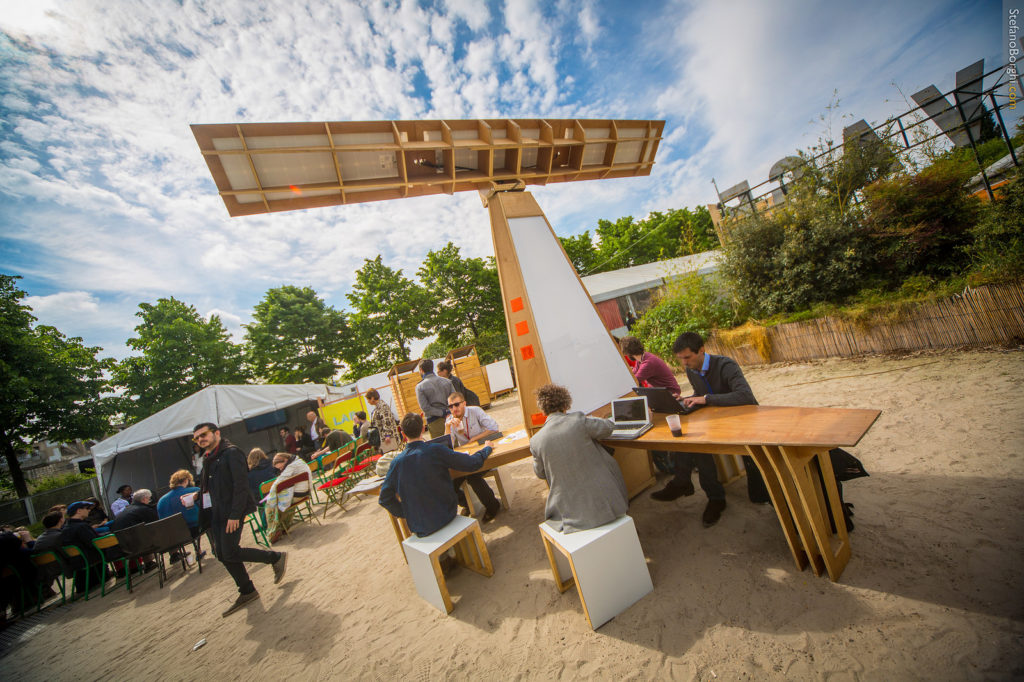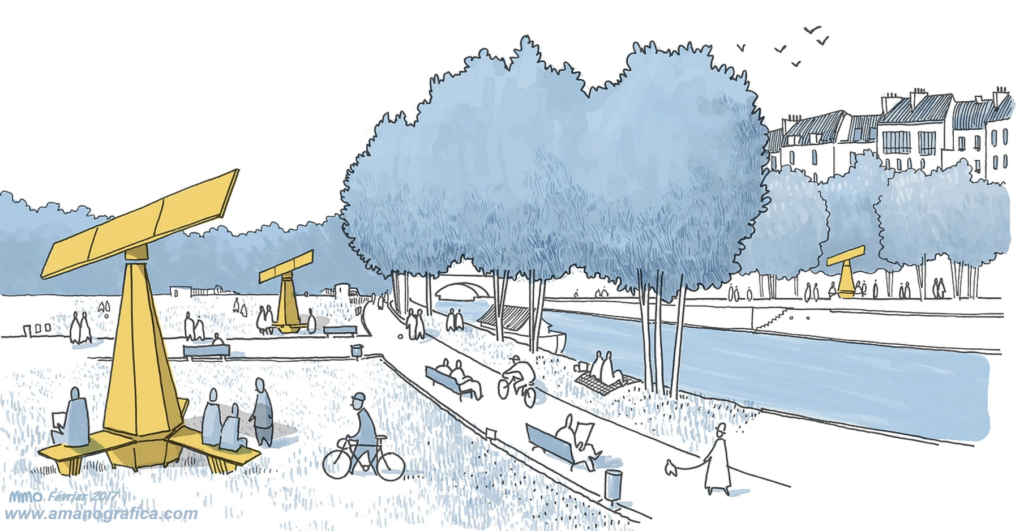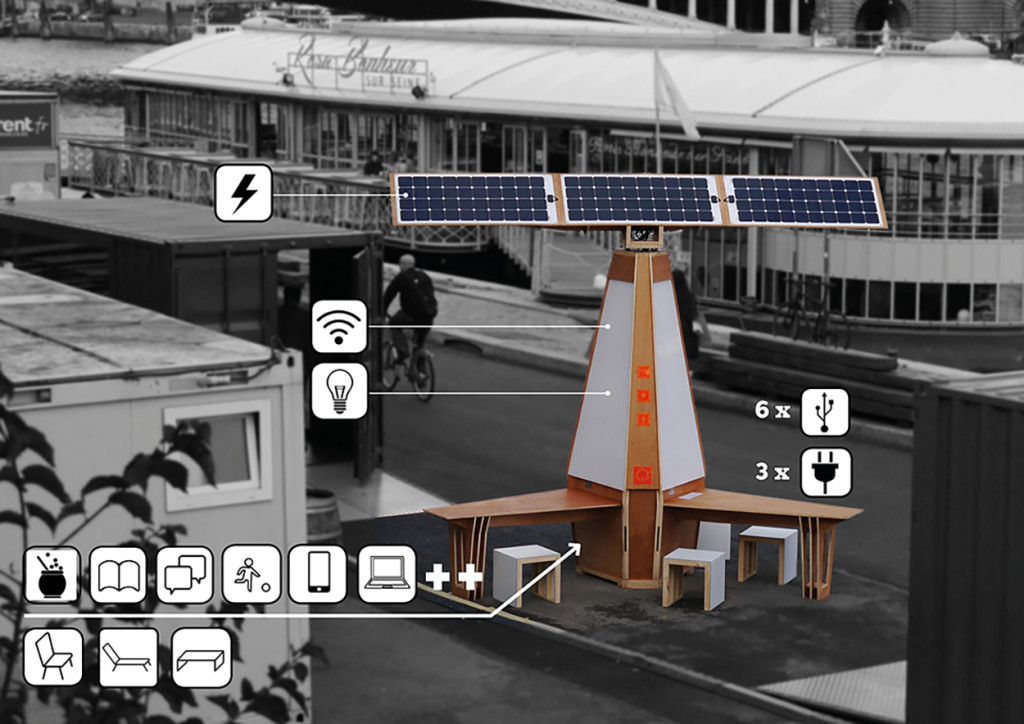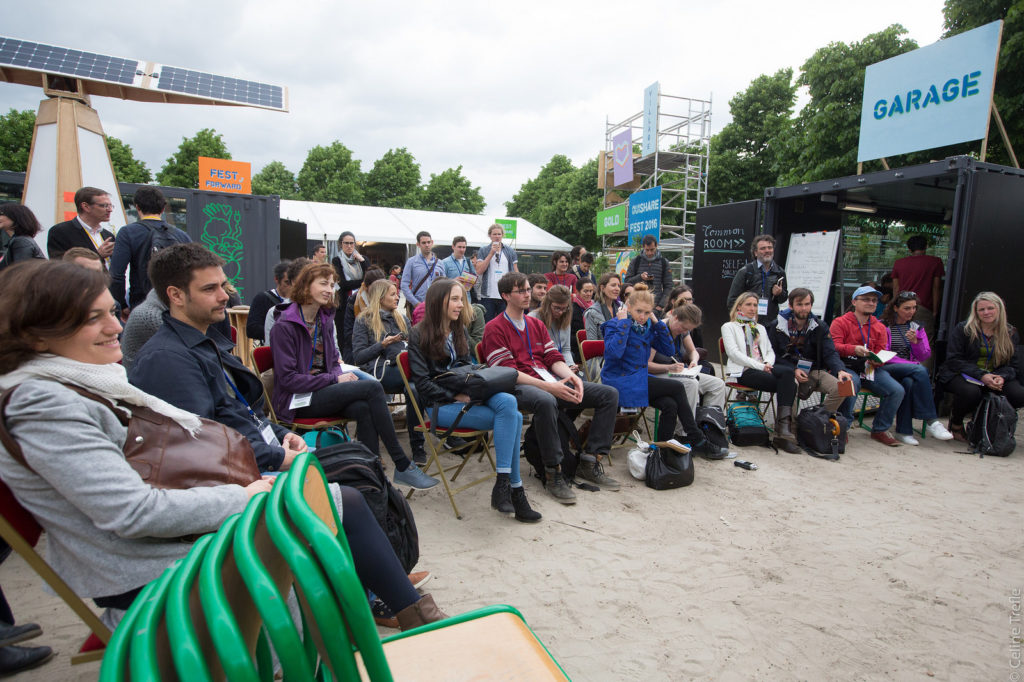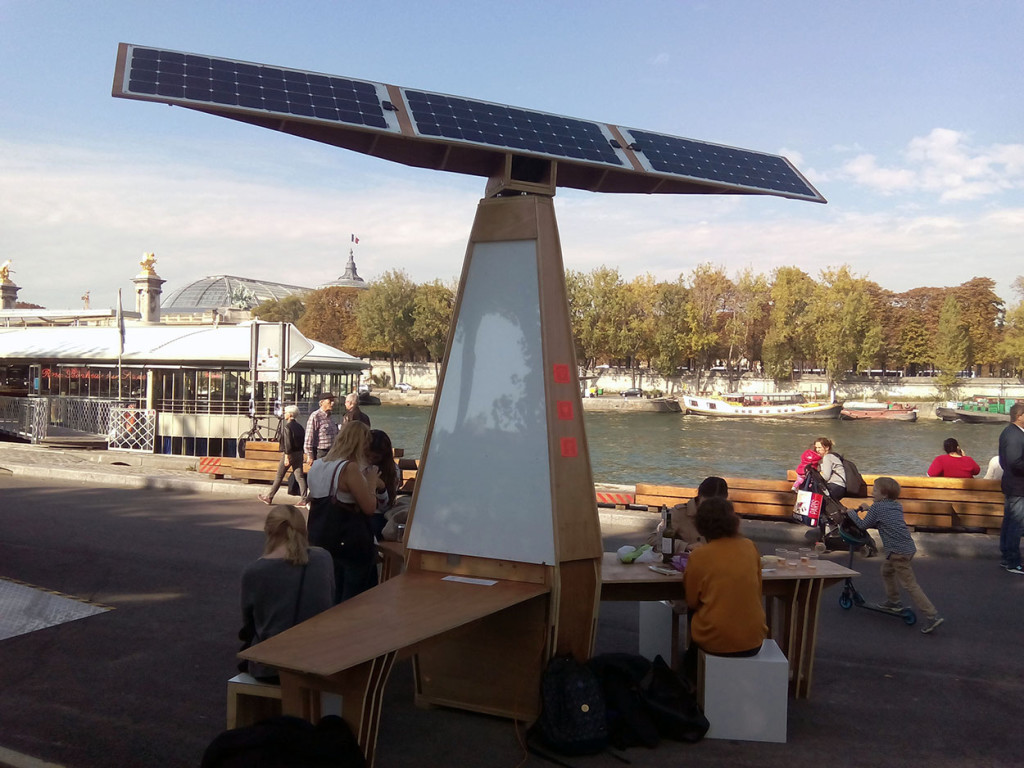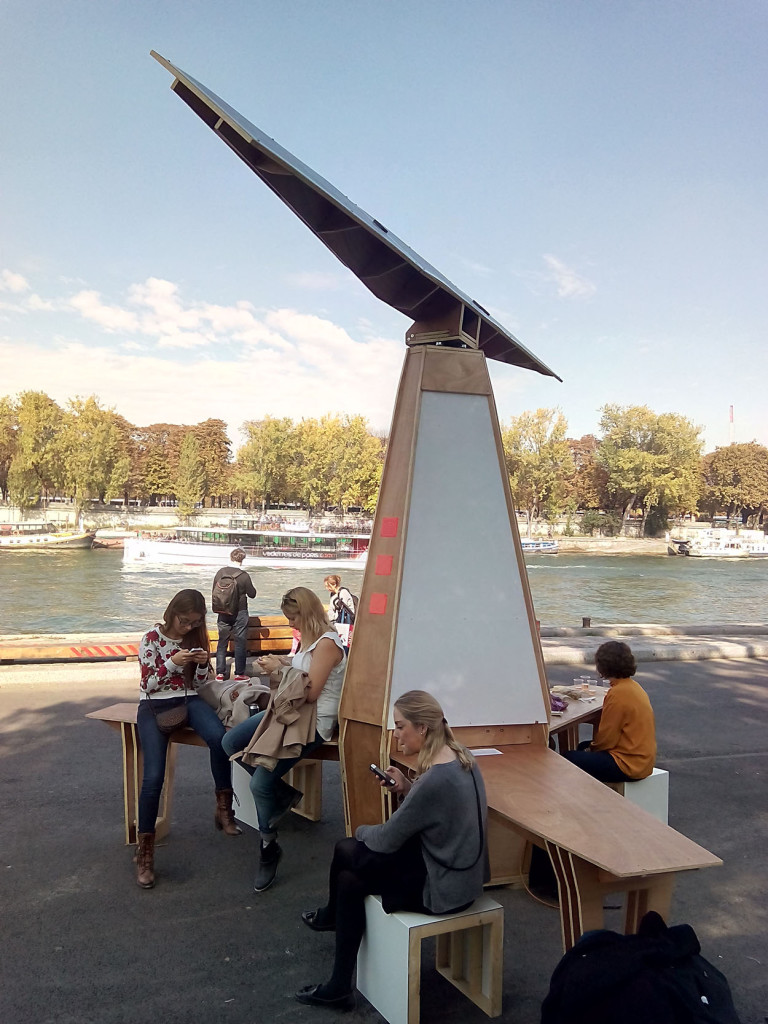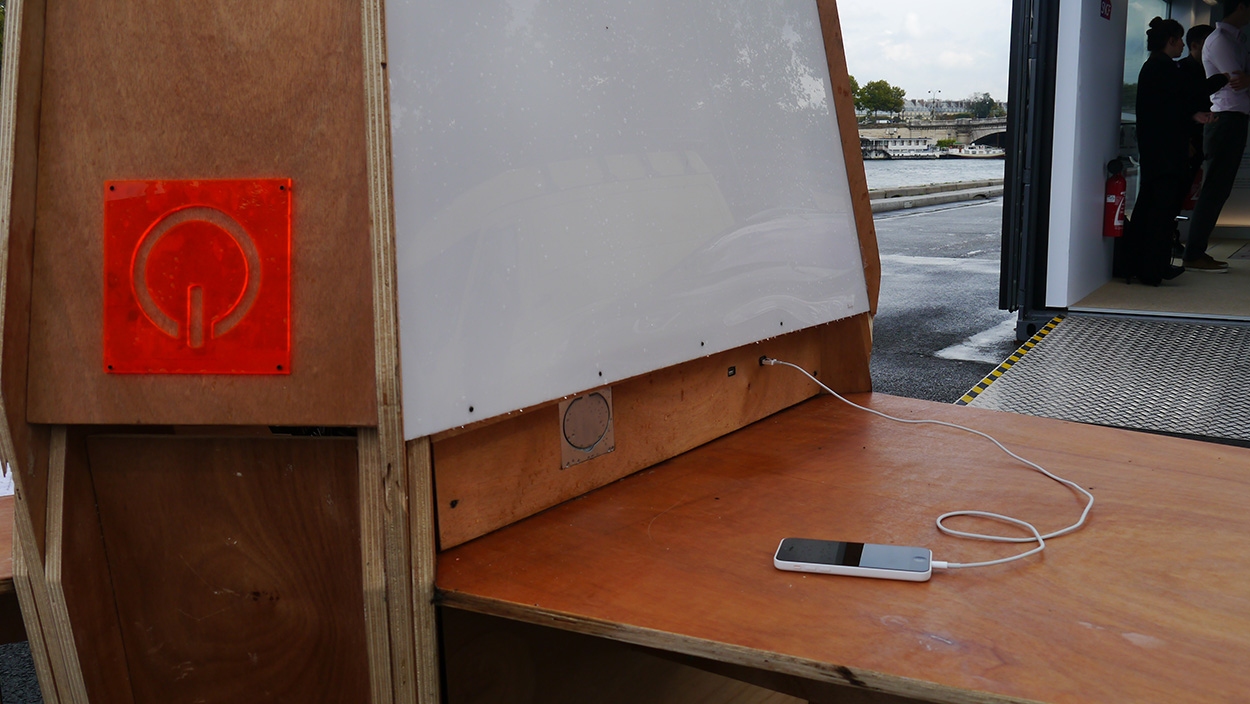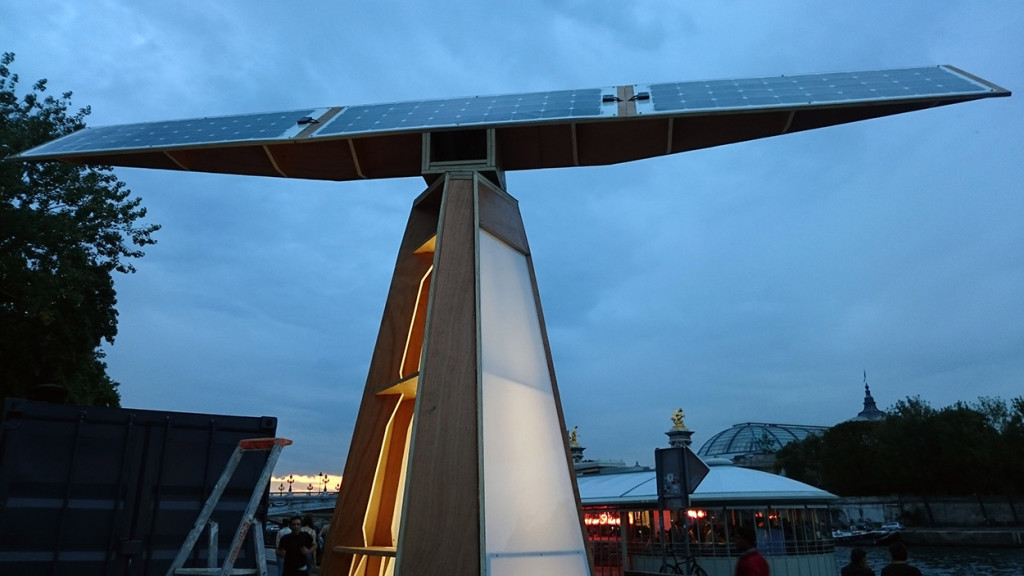 MORE PROJECTS
Modular homes for mixed, solidarity-based hosting

Activating a vacant place through solidarity tourism and hos...

Inclusive and incremental shantytown resorption and creation...

Le parvis Pasteur, upgrading a common space.