IMBY#1 Chez Charlotte
TYPE Local development, project management and development, co-construction
STATUS Completed
DATE  June 2017 > Ongoing
LOCATION Montreuil
PARTNERS Nicolas Boussereau Charpente (carpentry), Le Samusocial de Paris, Réfugiés Bienvenue
FINANCIAL SUPPORTERS Ile de France Region, OFAJ, Les petites pierres
The Concept
Quatorze installs tiny houses in community members' private gardens through the IMBY project. The goal is to accommodate vulnerable migrants (refugees, asylum seekers …) and promote solidarity among people.
Chez Charlotte et Dominique
The first tiny house was installed at Charlotte, Dominique and their two children's homes in Montreuil in October 2017. The tiny house is 14m² and has a 5m² winter garden. Inside, there are sleeping quarters on the mezzanine, a living room with a kitchenette, and a bathroom. It was installed during a week-long participatory working group with refugee and non-refugee participants from Germany and France. They learned eco-construction techniques by building the winter garden, the terrace, the staircase, and finishing the interior. This intercultural exchange also fostered a discussion around welcoming migrants in large European cities. Mediators from the association were present to answer questions from neighbours and to explain how this project of soft densification can improve the integration of newcomers.
Since 2017, Charlotte and Dominique have welcomed a number of individuals and families through this program. Each relationship is built up little by little, forming strong bonds between the host and their new resident(s).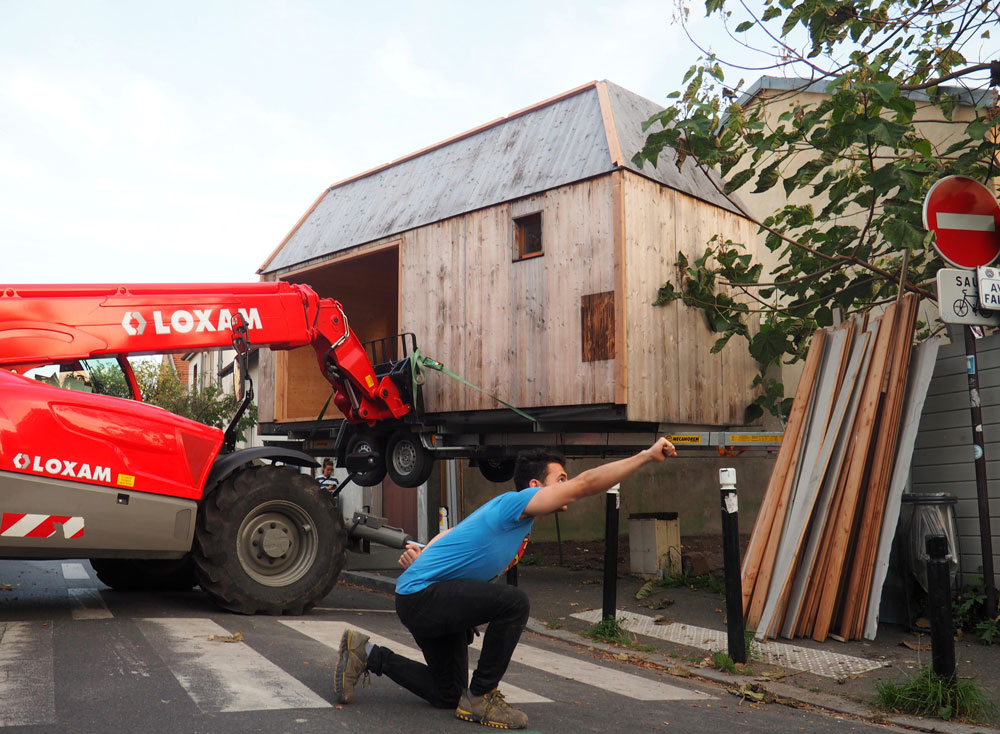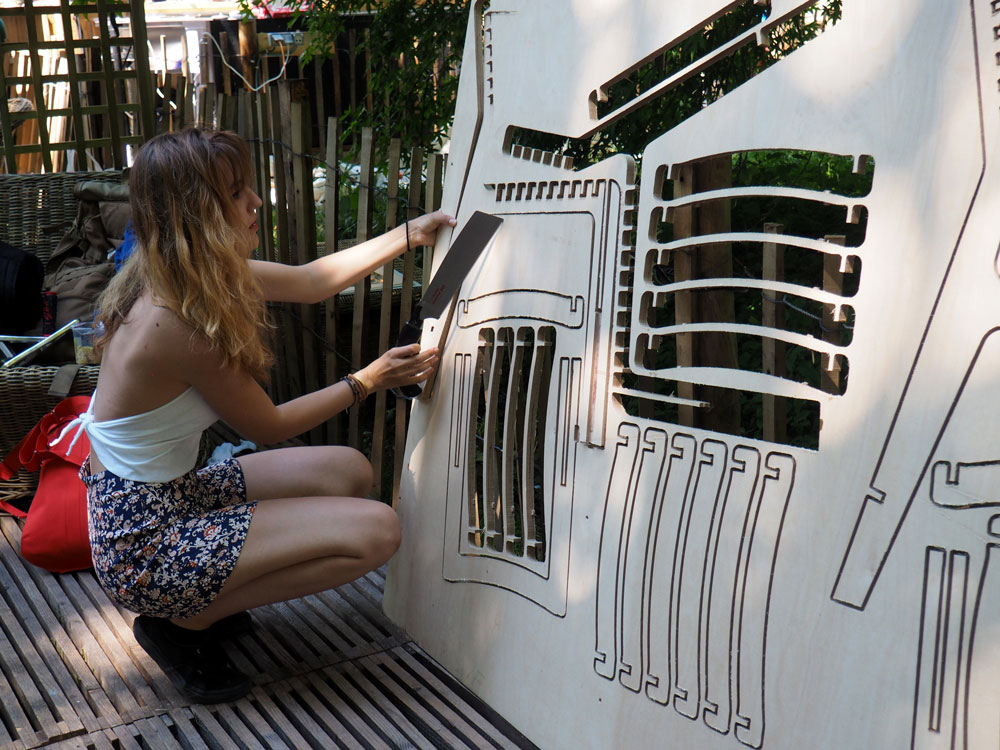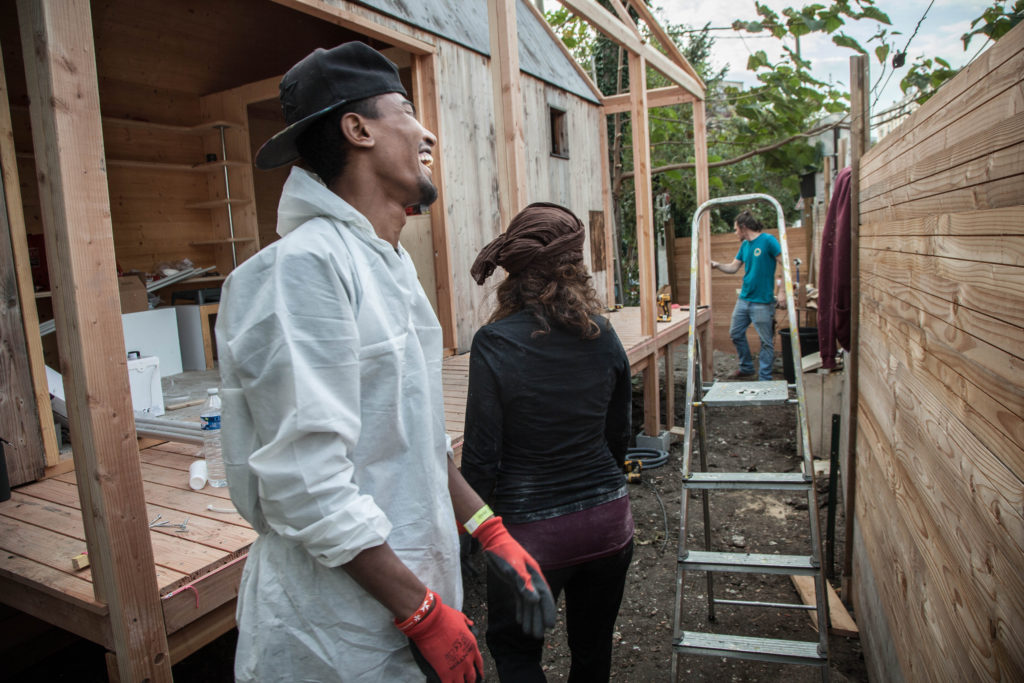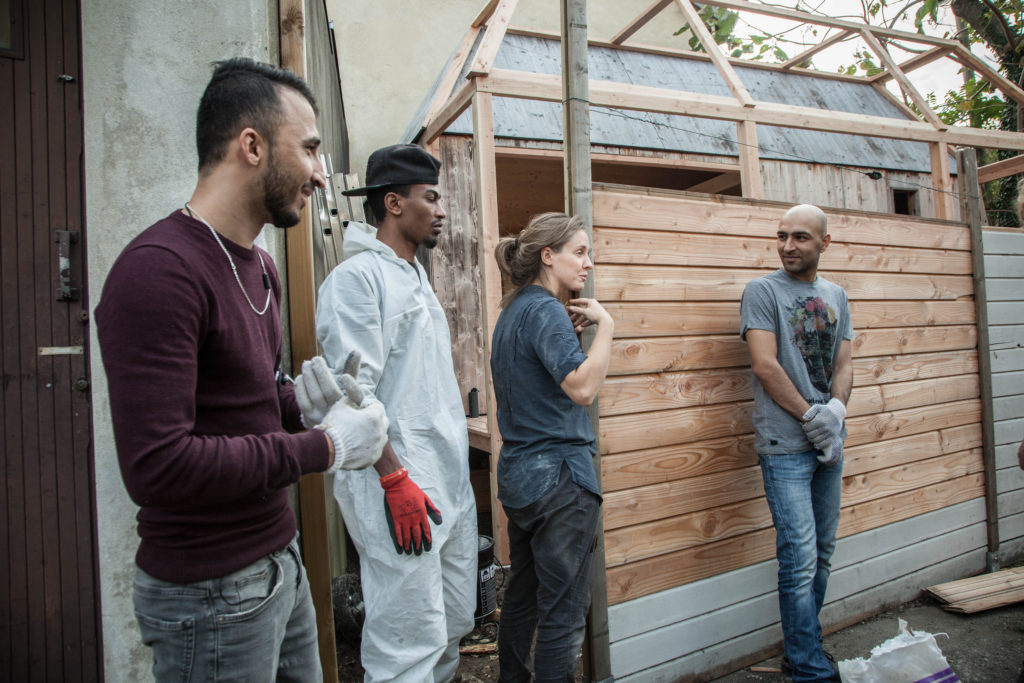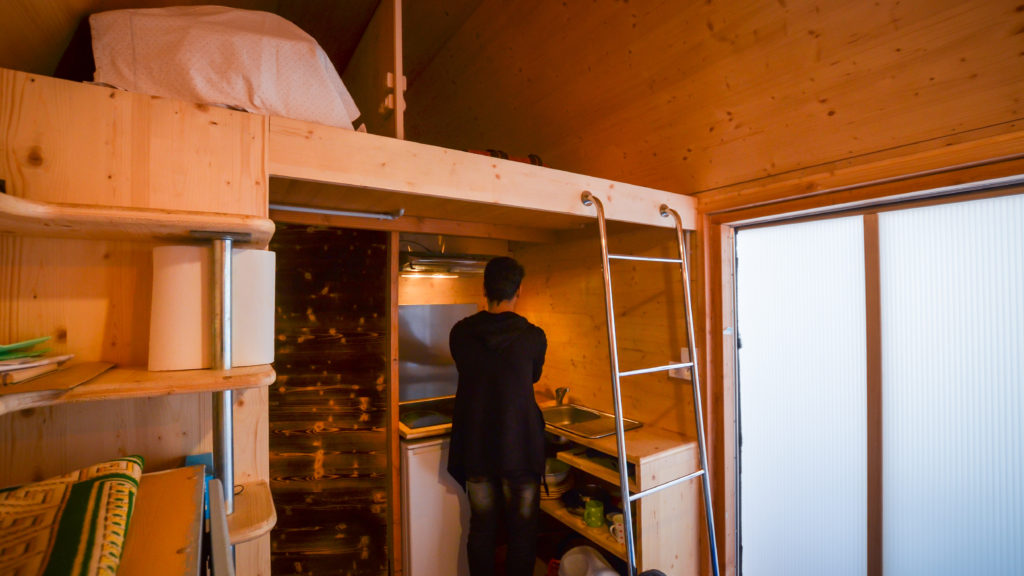 Modular homes for mixed, solidarity-based hosting

Activating a vacant place through solidarity tourism and hos...

Inclusive and incremental shantytown resorption and creation...

Le parvis Pasteur, upgrading a common space.