Co-Designing André Léonet Square
TYPE  Co-design of public spaces
STATUS  Completed
DATE  2018-2019
LOCATION   Romainville, Place André Léonet
FINANCIAL SUPPORTERS  Ville de Romainville
A Kid-sized City
At the end of 2018, the Romainville Town Hall entrusted Quatorze to conduct an urban study on Place André Léonet. This pedestrian square is located in the bustling Jacques Brel area and is at the heart of the islet. In terms of function, it has sports equipment and a playground and is surrounded by low barriers and broad landscaping. We first went to meet the users of the space: children. During two workshops, we exchanged with the children attending the nearby Paul Langevin school. By discussing and drawing, they were able to express how they envisioned the future of this public space.
A City for All
We then conducted two other meetings in the Jacques Brel square during which young and old were invited to learn about the use of the space before imagining new ones for the future. Tokens, annotations and reference boards allowed us to collect structured information from the inhabitants. Based on this information we proposed a development scenario for the square.
Reconfiguration
Given the lack of parking in the neighbourhood, the barriers at the entrances to Place André Léonet were kept for soft mobility. However, the barriers that cut through the playground were removed to allow for openness and a link between the different activities in the park. Slides, swings and zip lines designed for 8-12-year-olds were installed after being requested in the workshops. The park's vegetation was also enhanced including planting new trees and a low slat between two low walls was created to make seating more comfortable.
And afterwards? 
At the end of our mission, the City of Romainville wished to carry out the project on its own. A public meeting should make it possible to begin the next phase. We will be back to work soon!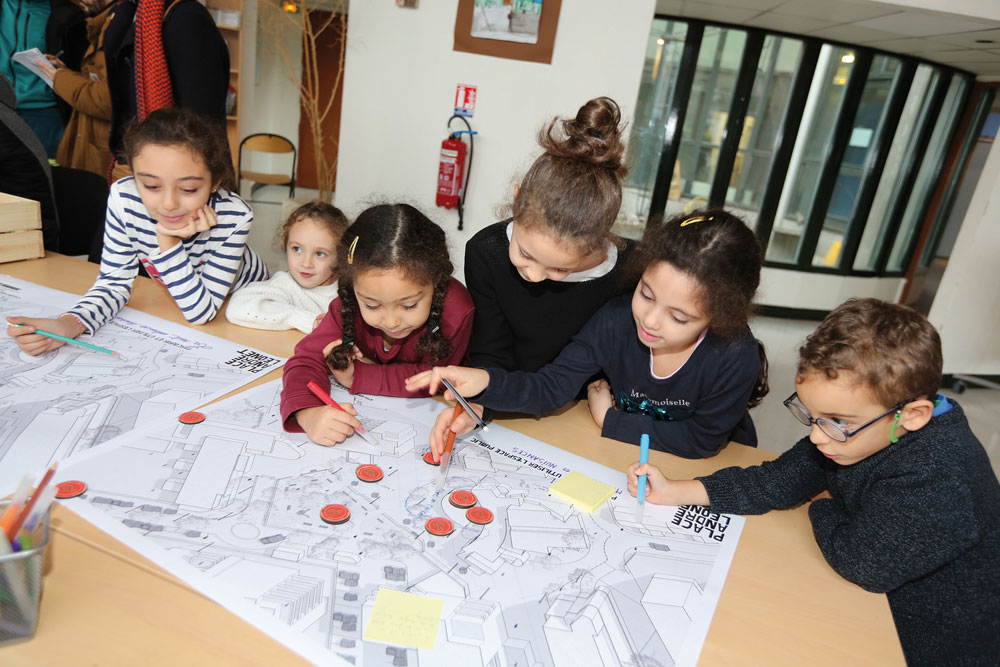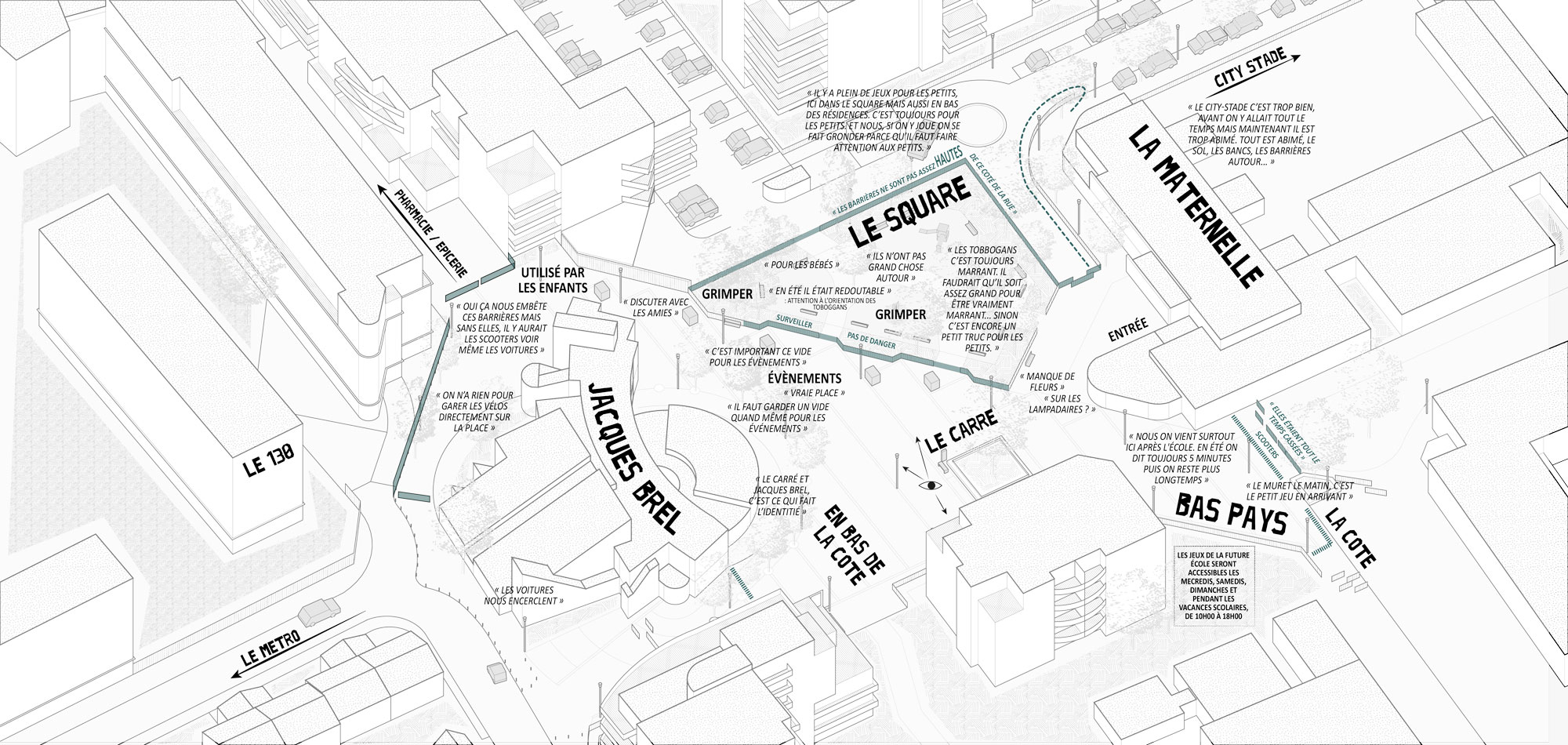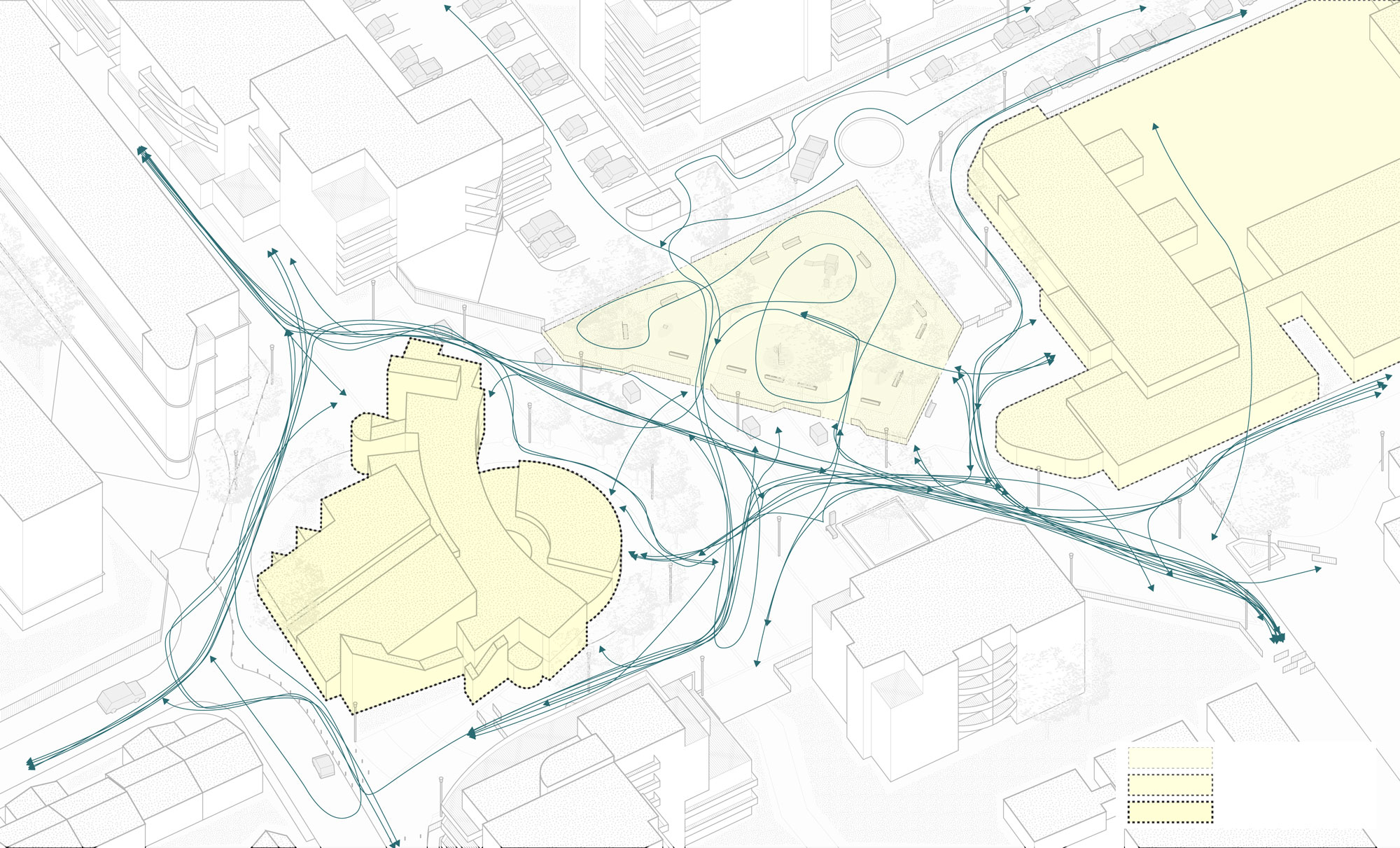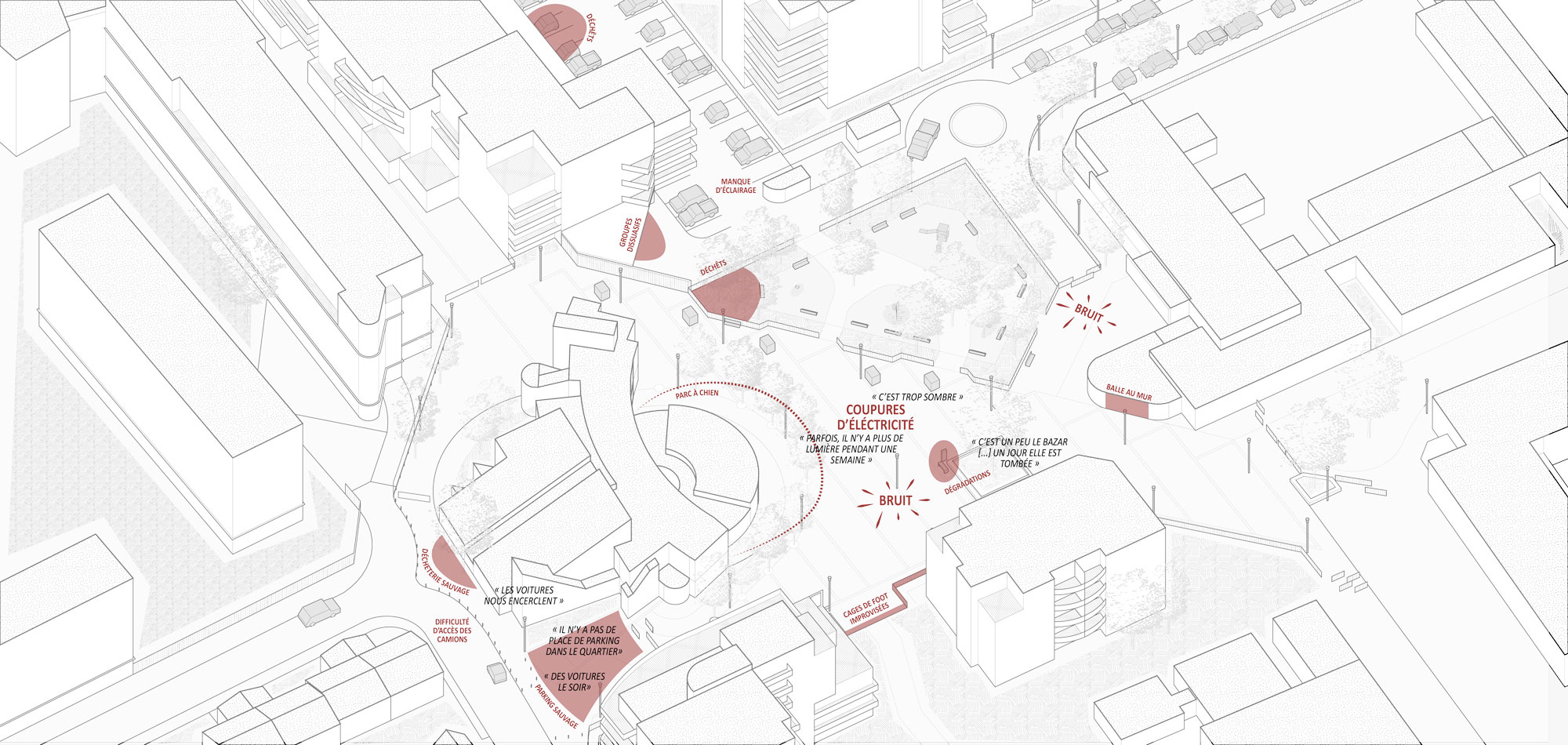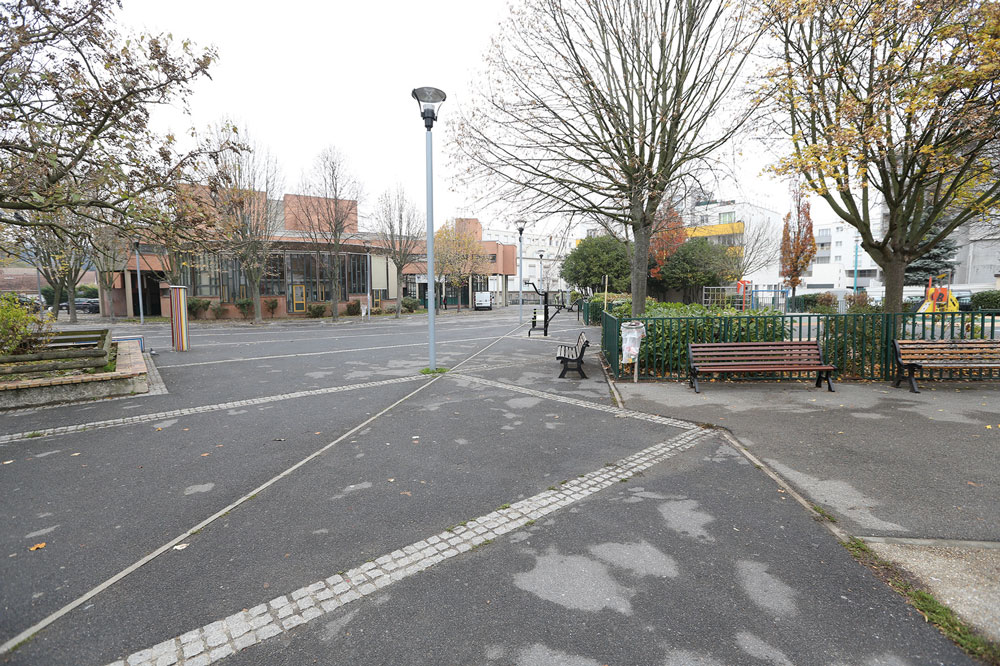 Modular homes for mixed, solidarity-based hosting

Activating a vacant place through solidarity tourism and hos...

Inclusive and incremental shantytown resorption and creation...

Le parvis Pasteur, upgrading a common space.