Showcasing Eco-Construction
TYPE Competition
DATE 2018
LOCATION Divers
PARTNERS Boussereau Charpentes (Carpenters)
FINANCIAL SUPPORTERS CAUE94
In June 2018 Quatorze won the 'appel à projet' or 'call for projects' launched by the CAUE of Val de Marne to design and construct a mobile building. This structure served as a showcase for sustainable actions carried out by the CAUE energy department. It was designed using passive architecture, which means that the team voluntarily reduced its ecological footprint, resulting in an ultra-low energy building. The choice of bio-sourced and responsible materials, as well as their implementation, also responded to the educational challenge inherent to the agency's mission. Particular attention was paid to the design of the interior layout, in order to make it adaptable to different uses (exhibitions, energy advice meetings, etc.).
The construction of the mobile structure started in Burgundy in November at Boussereau Charpente, a partner company that produced the first tiny house for the IMBY project.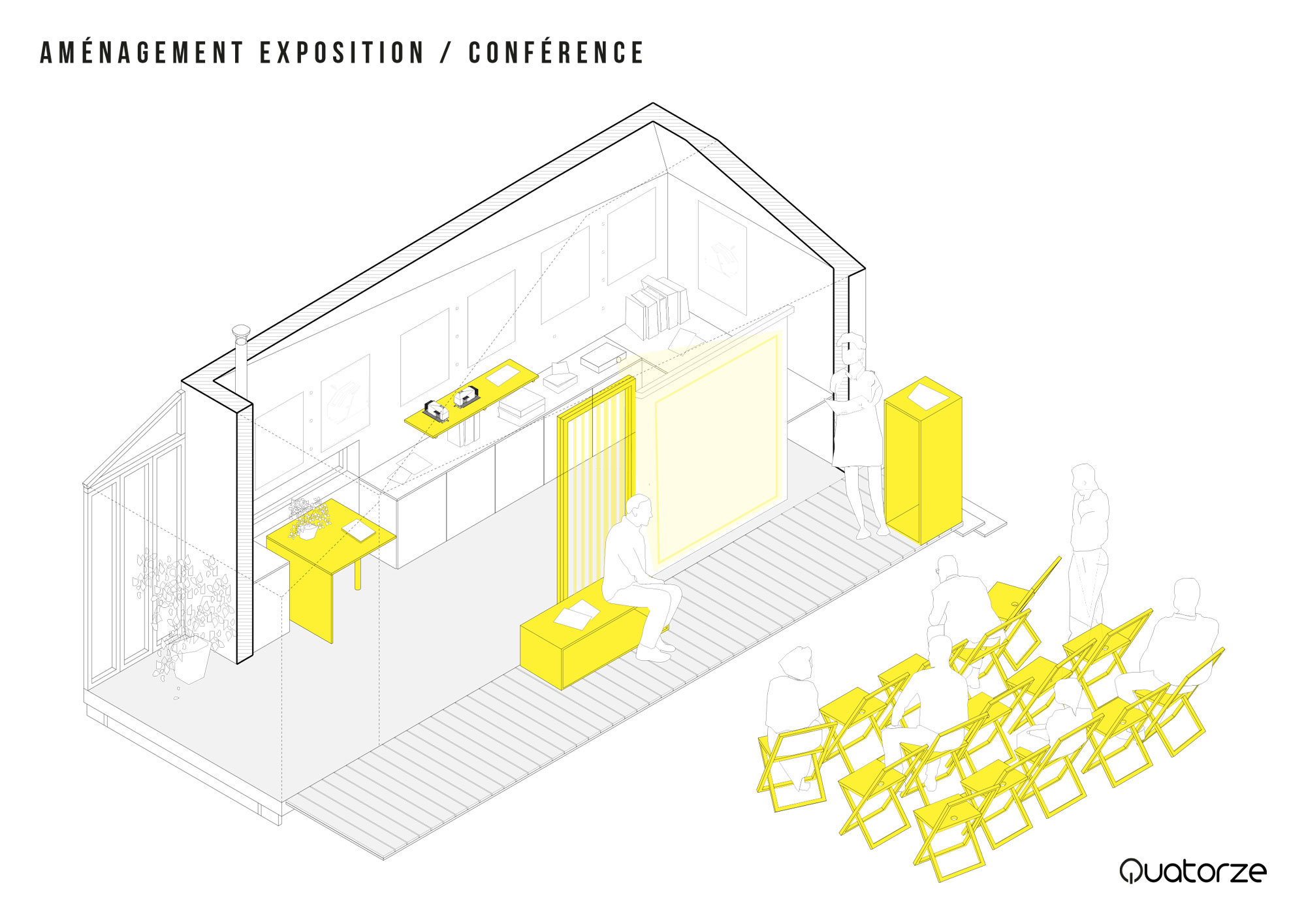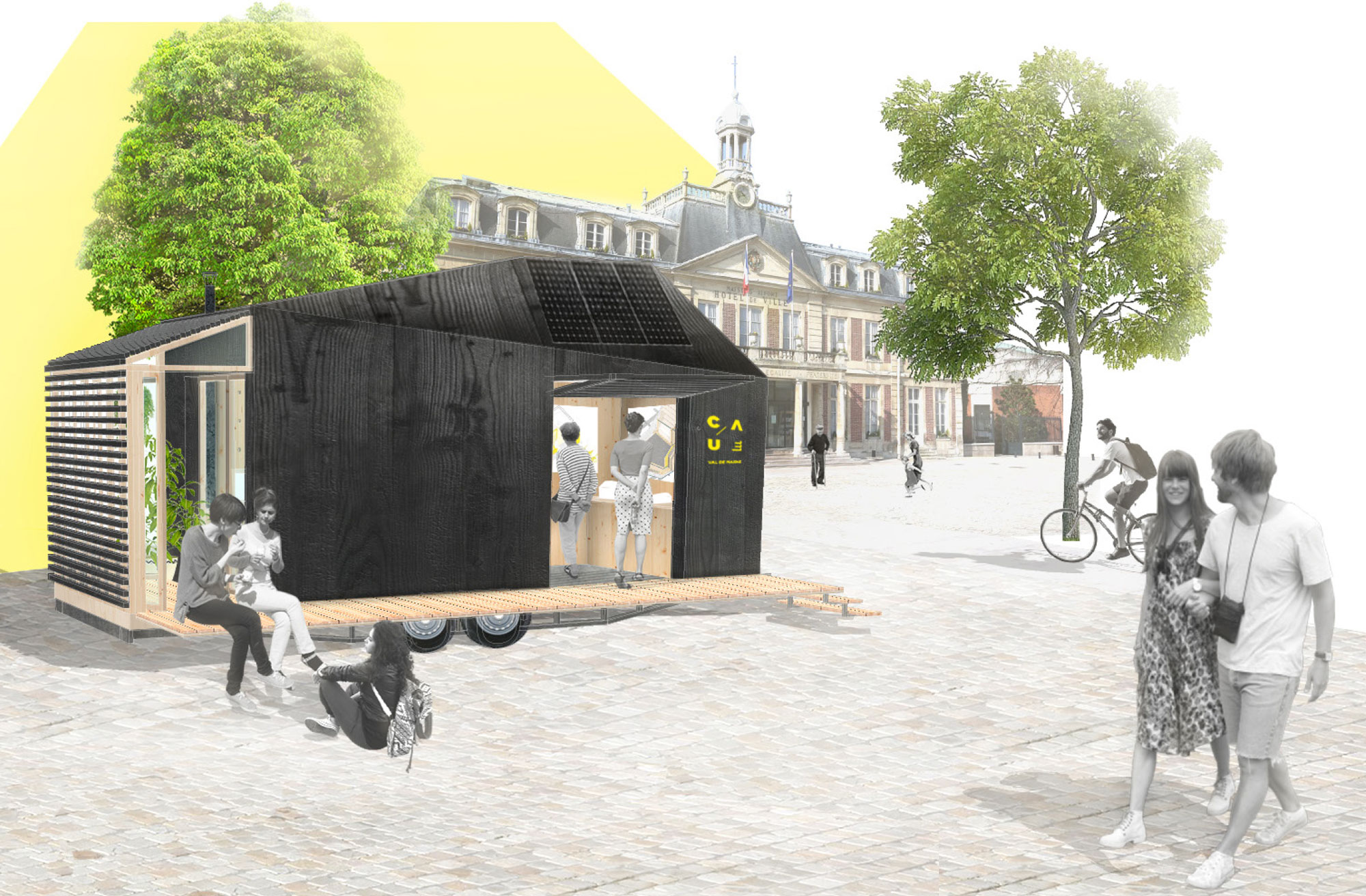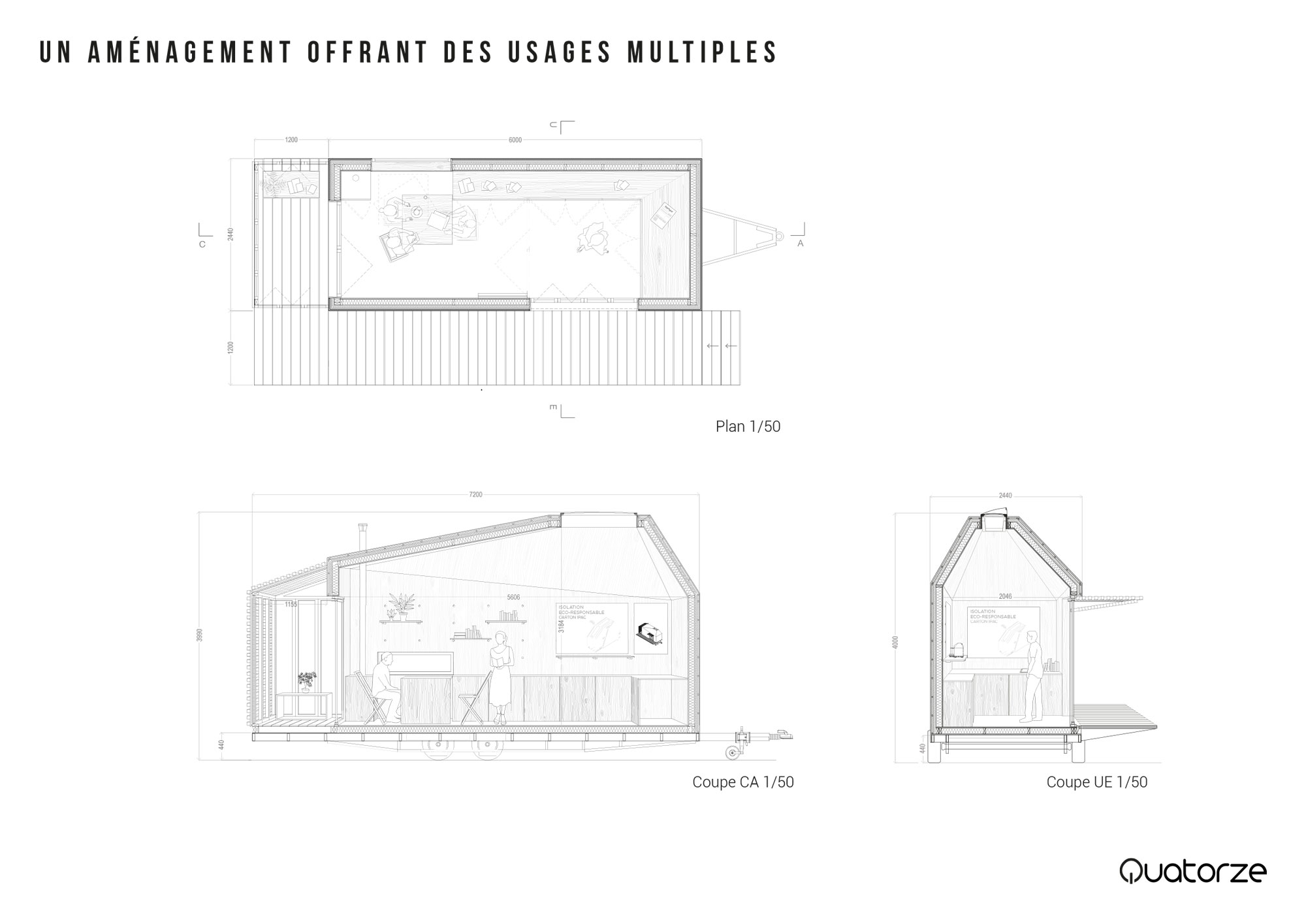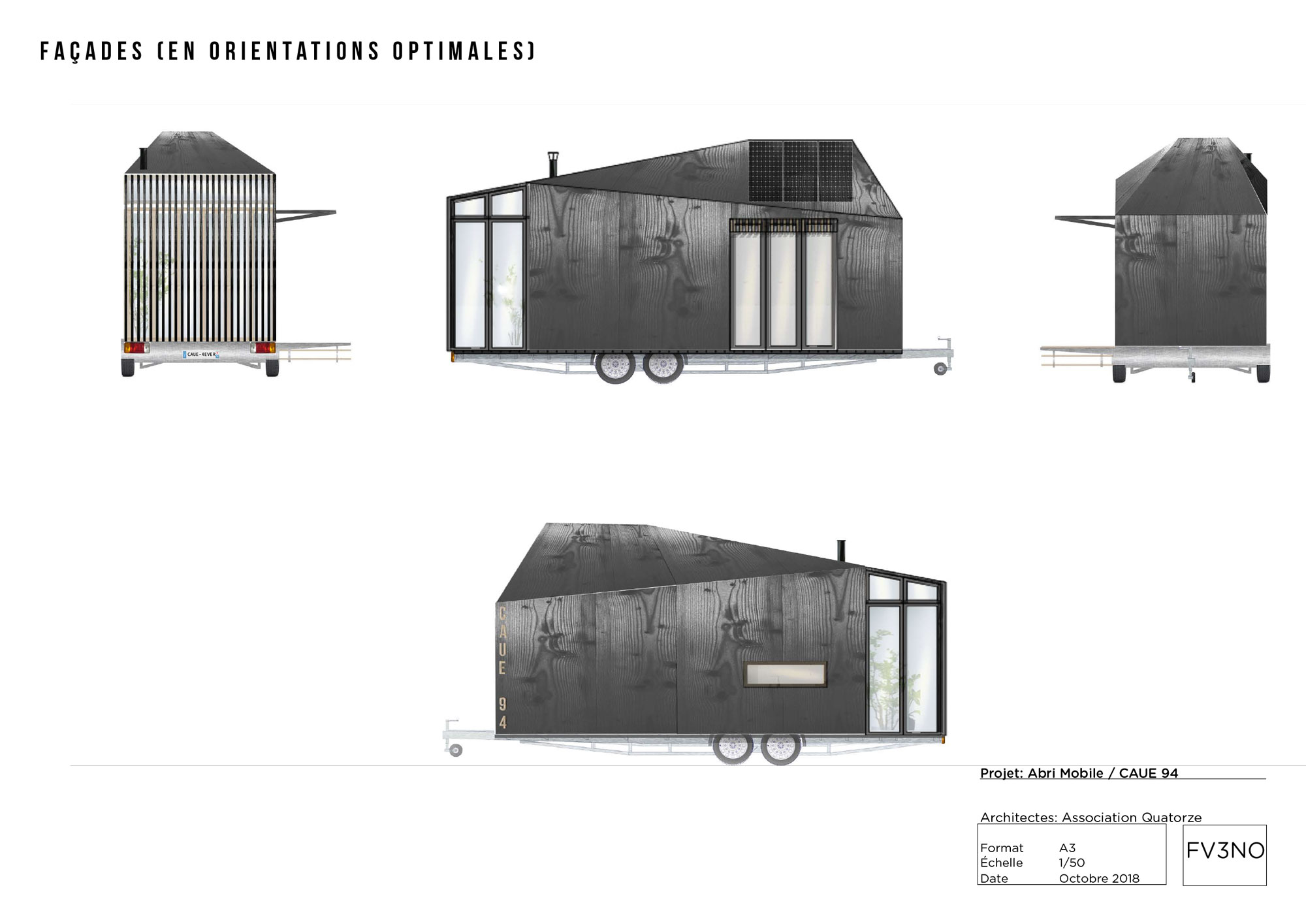 Modular homes for mixed, solidarity-based hosting

Activating a vacant place through solidarity tourism and hos...

Inclusive and incremental shantytown resorption and creation...

Le parvis Pasteur, upgrading a common space.