WeCo# Metz Platz
TYPE Local development project
DATE July 2016 > February 2017
STATUS Completed
LOCATION Metz
PARTNERS Fondation Abbé Pierre, City of Metz, Amitiés Tsiganes, TCRM Blida
FINANCIAL SUPPORTERS Fondation Abbé Pierre, City Metz, Fondation Somfy (via les Petites Pierres), Demathieu Bard Initiatives
A peaceful and progressive resorption of an informal settlement
Thanks to the combined efforts of the City services, the Abbé Pierre Foundation, volunteers working in the field and the generosity of donors, the inhabitants of the Louis le Débonnaire shantytown now have access to running water, sanitary facilities and showers; they can dry their clothes undercover and all the shacks are connected to a secure electricity network. Their living conditions have thus been greatly improved, facilitating their path to employment and dignified housing. In addition, three families have already moved into an apartment, benefiting from the dynamic generated by the project, and more particularly from the social support system set up since September (MOUS).
Participatory approaches and case-specific social assistance
Prefabrication of the structures in the workshop, preparation of the site, assembly and lifting of the frames on-site, then interior design, electrical installation… A vast building site was undertaken in October. During this process, twelve inhabitants were able to learn about wood construction through a training program. A participative working group was organized which welcomed about thirty volunteers for an intense weekend of meetings, knowledge sharing, culinary and musical discoveries… and construction!
This was also an opportunity to improve the surrounding environment and make it safer: installing caps for the smoke ducts, creating a safe workshop for manufacturing electrical panels, setting up the underground electrical network, collecting hazardous items, landscaping and gardening with the children, etc.
Some volunteers returned regularly thereafter to continue helping the families and contribute to making their living conditions better. The final commissioning of all the equipment was able to take place in February 2017.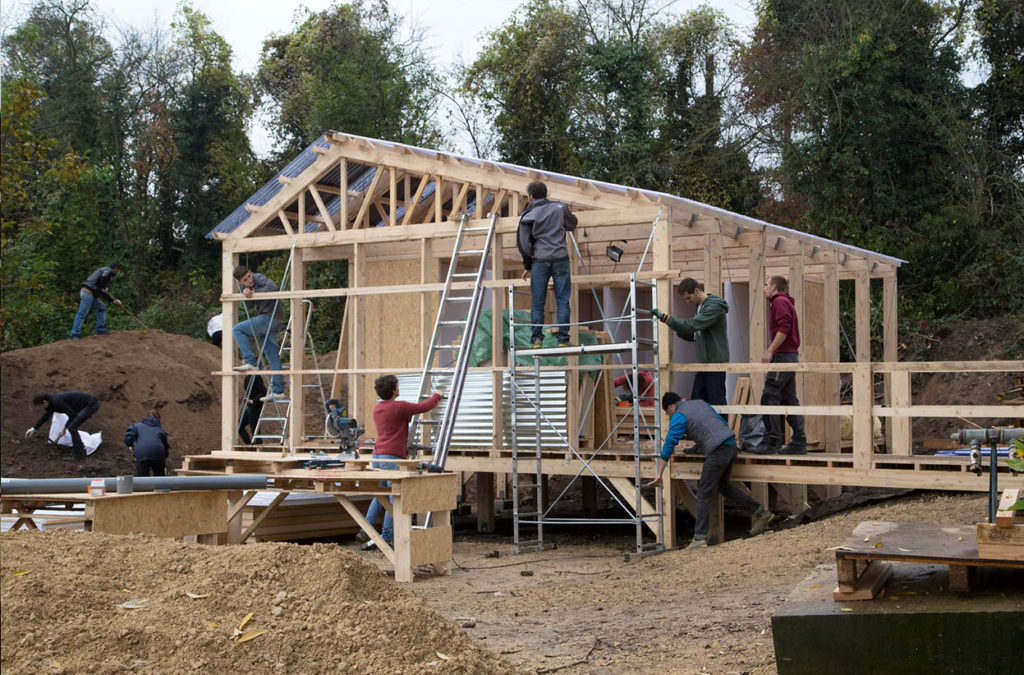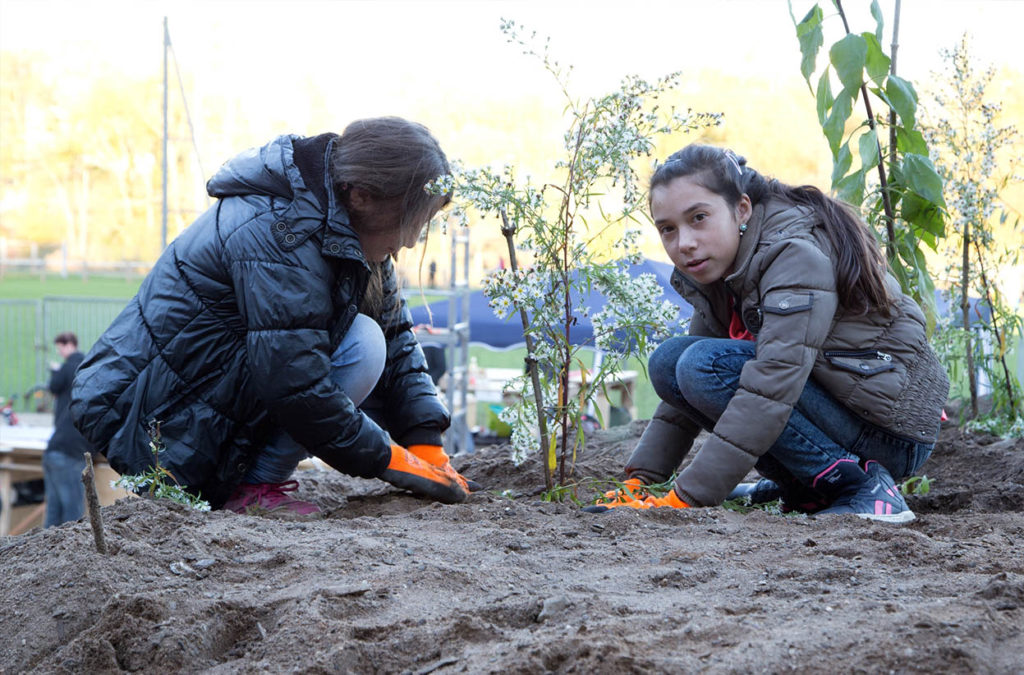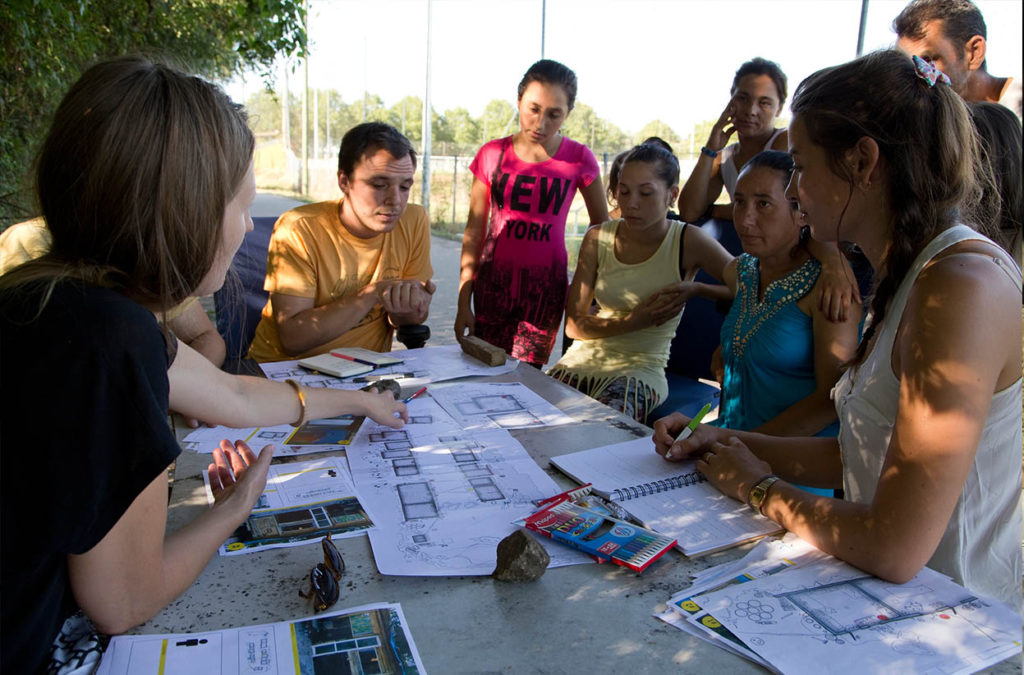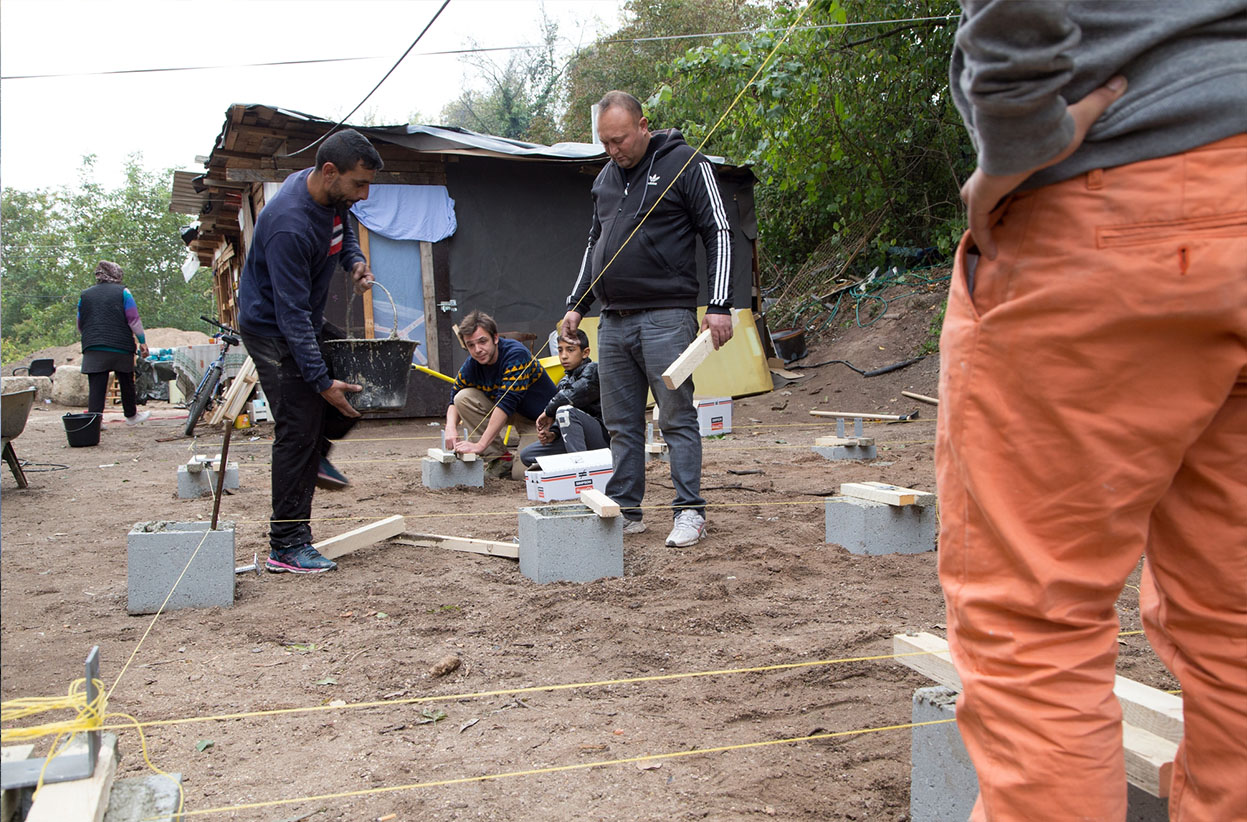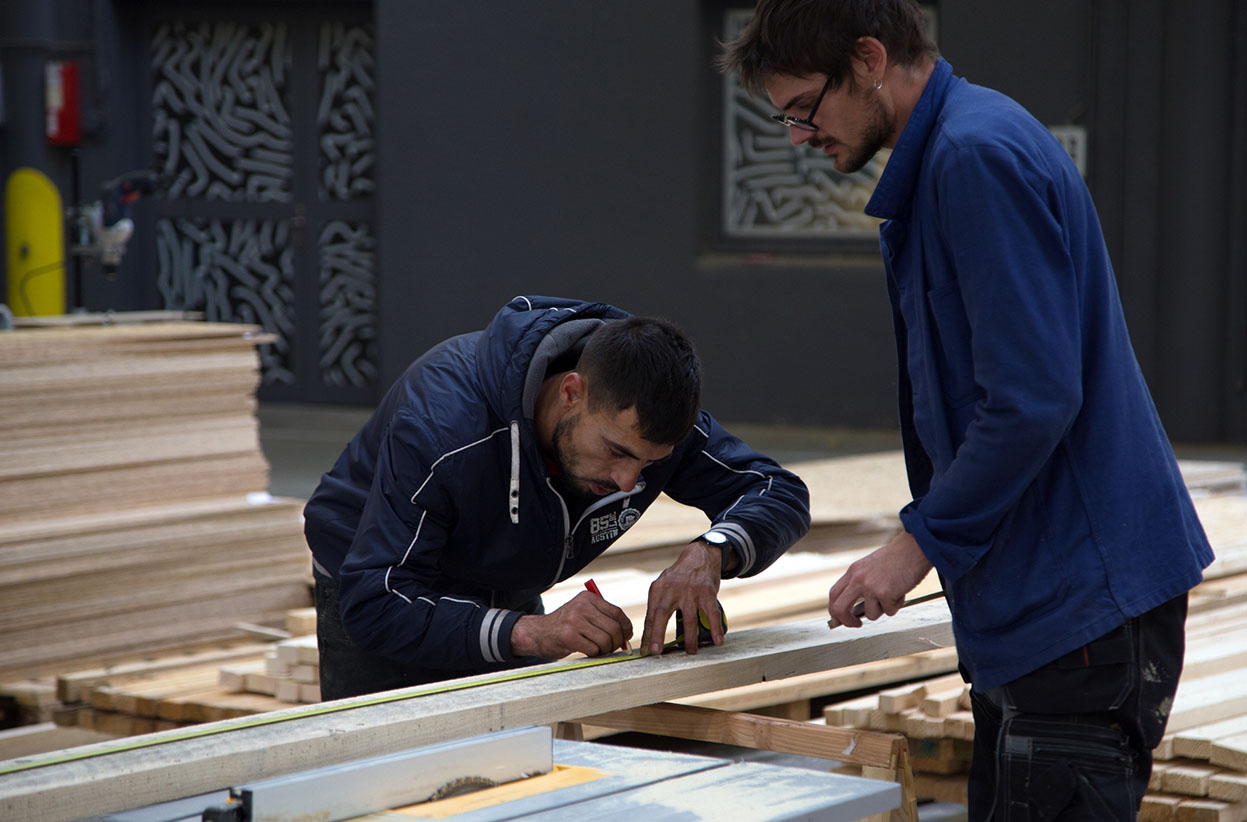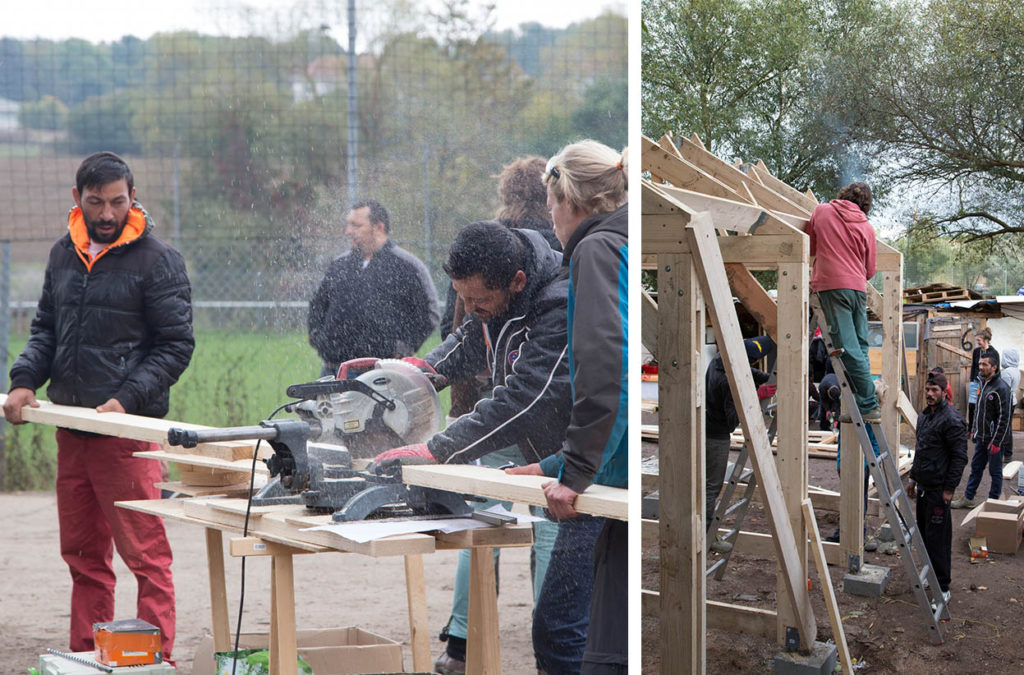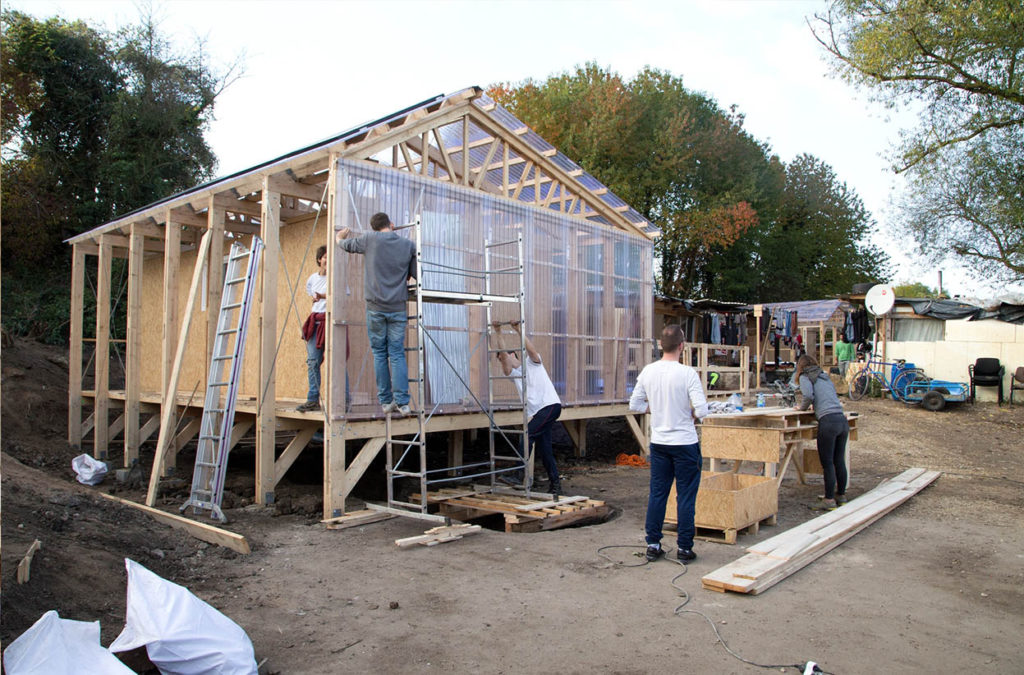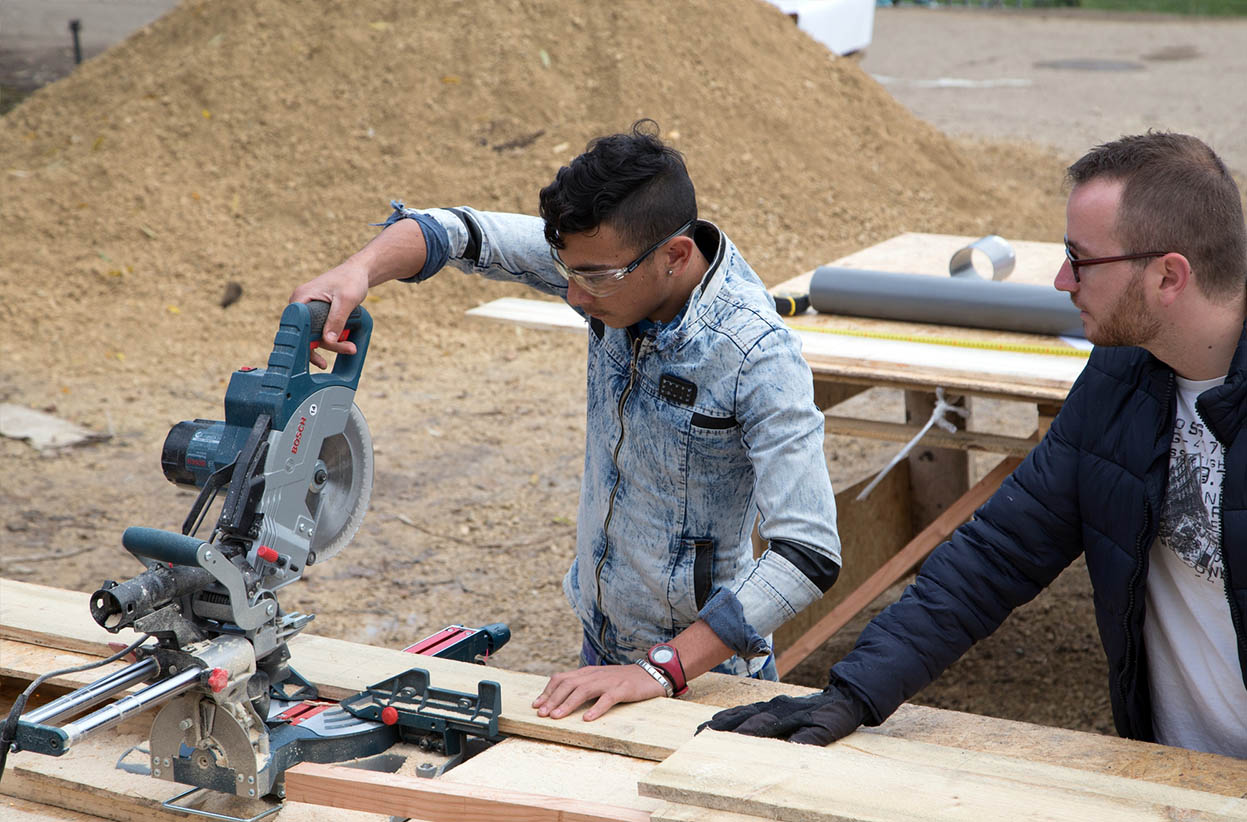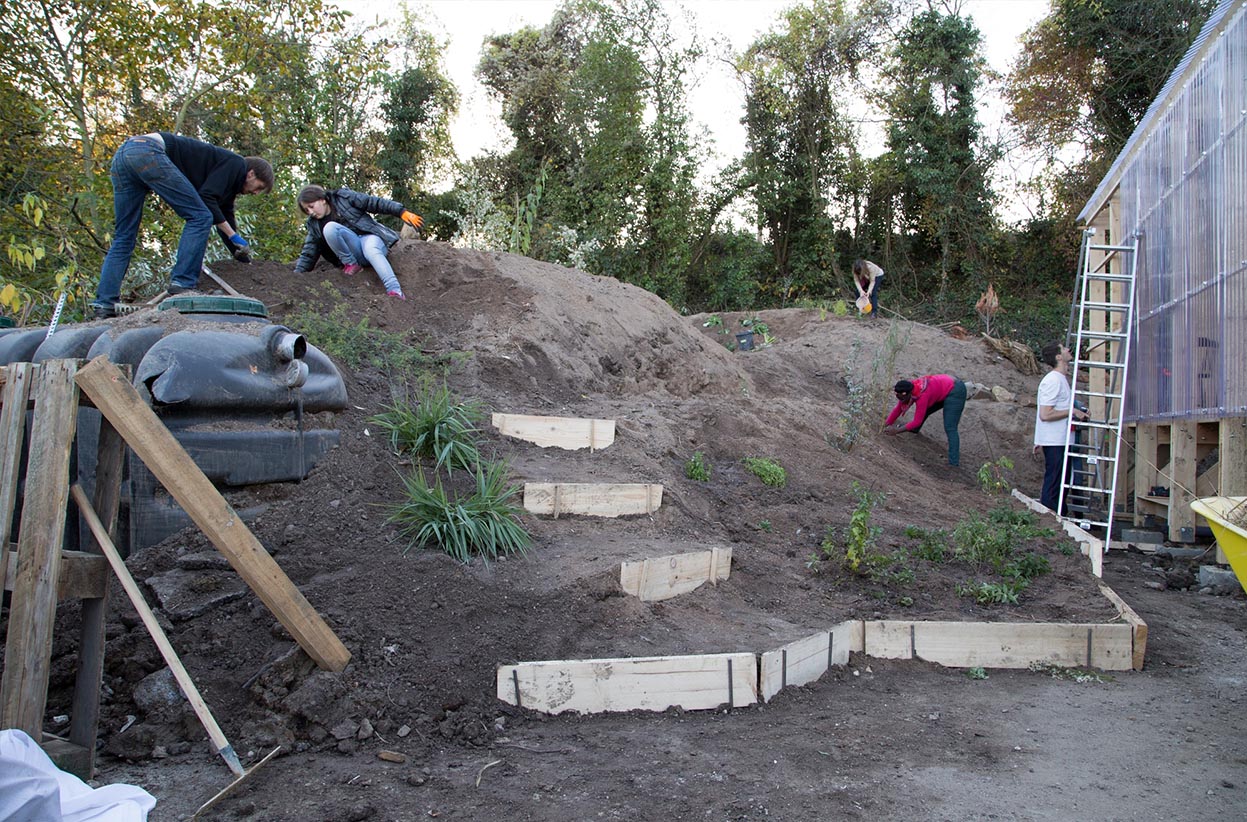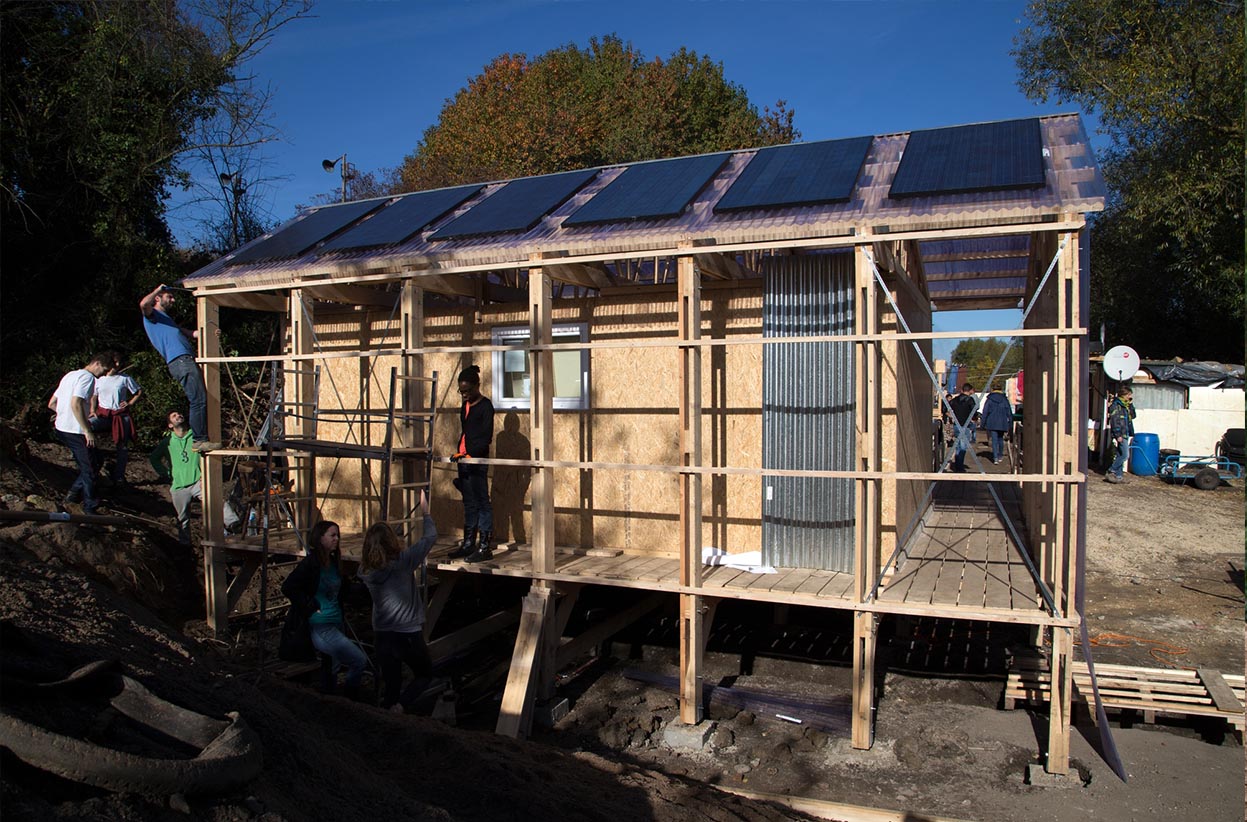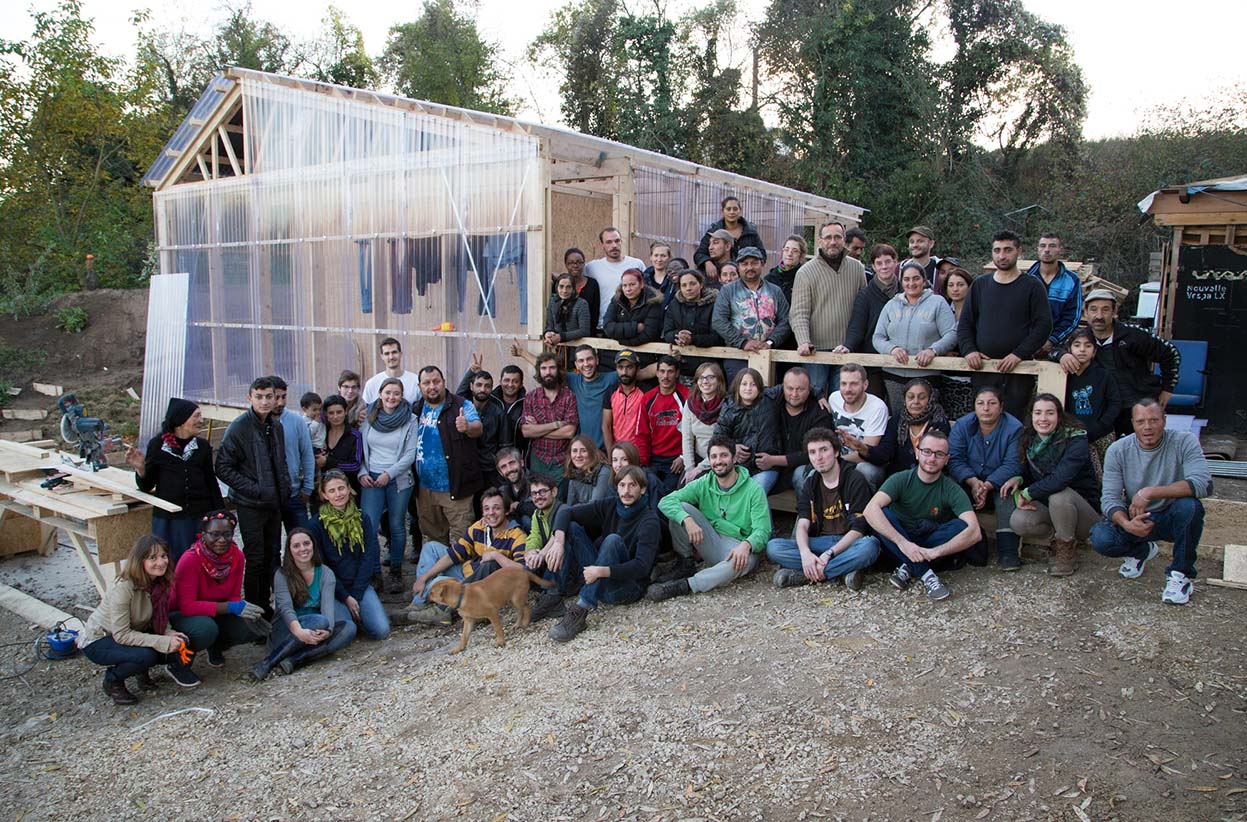 Activating a vacant place through solidarity tourism and hos...

Inclusive and incremental shantytown resorption and creation...

Le parvis Pasteur, upgrading a common space.

Socially responsible real estate promoted by Quatorze