UPMC #3 Léz'arts Tiny House
type Tiny House
STATUS Completed
DATE  September 2016 > July 2017
LOCATION Hauts-de-Montreuil
PARTNERS Léaz'arts dans les Murs, UPMC's Eco-construction Department
FINANCIAL SUPPORTERS Budget participatif de la Ville de Montreuil (Montreuil participatory budget)
A Mobile Office
The association Léz'arts dans les Murs submitted a project as part of the Montreuil participatory budget: build a new common room in their building. The construction had to be compact, modular and without foundations. After a favourable vote from the public, Quatorze mobilized students from UPMC's Eco-construction Department. From the initial sketches to the 1:1 scale construction, the students followed the whole process to design an eco-friendly tiny house.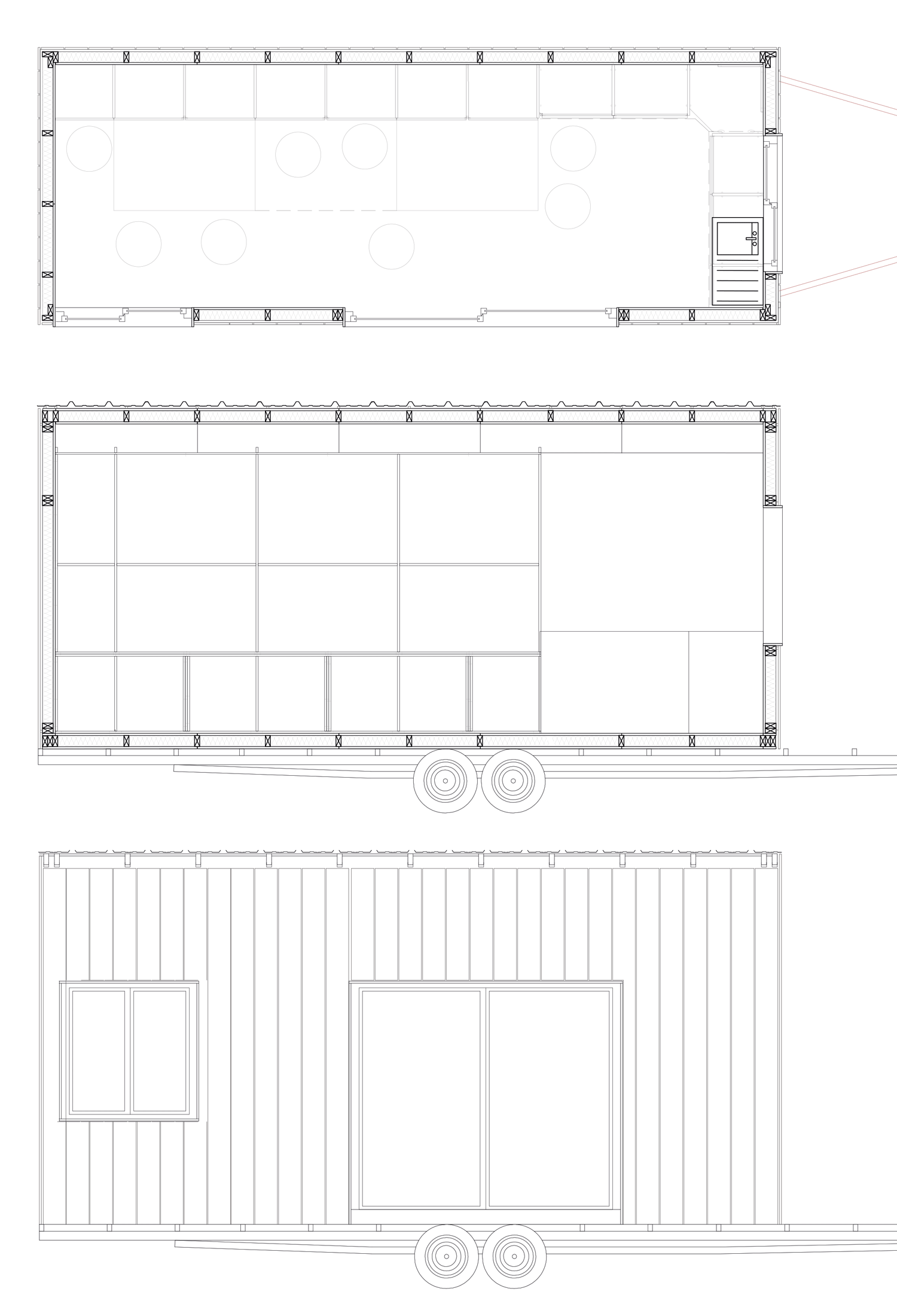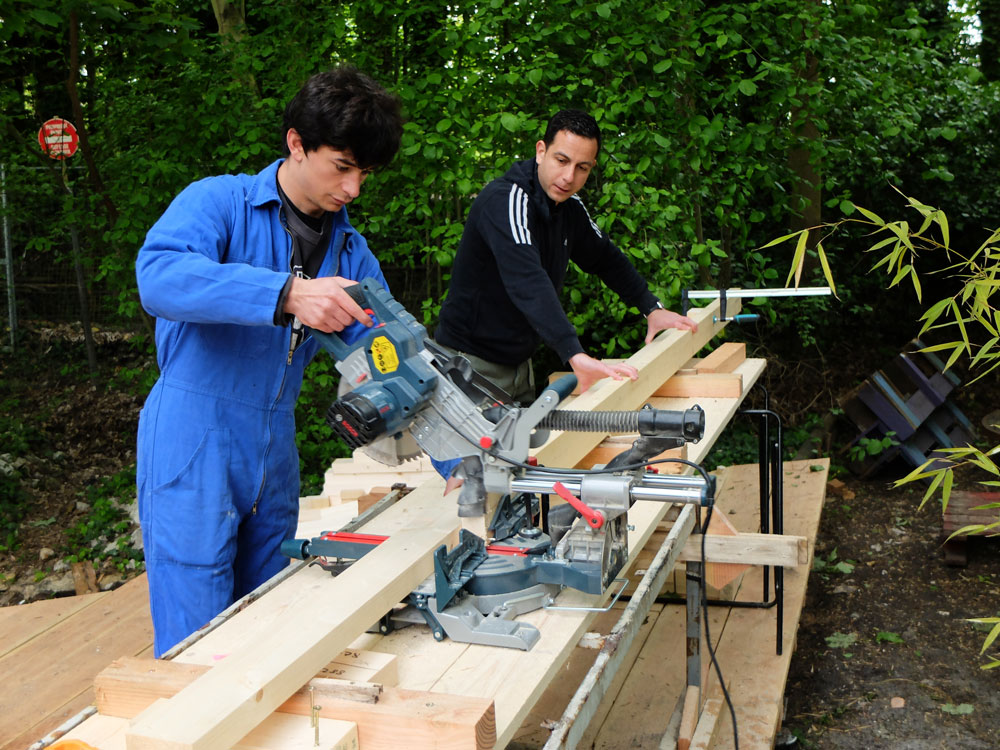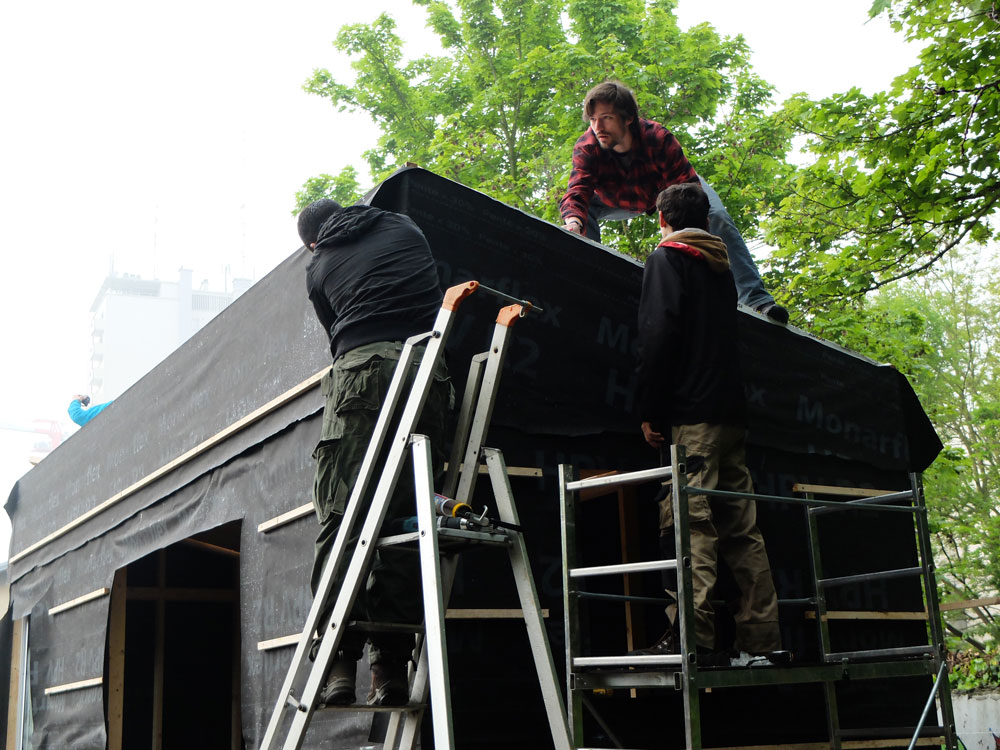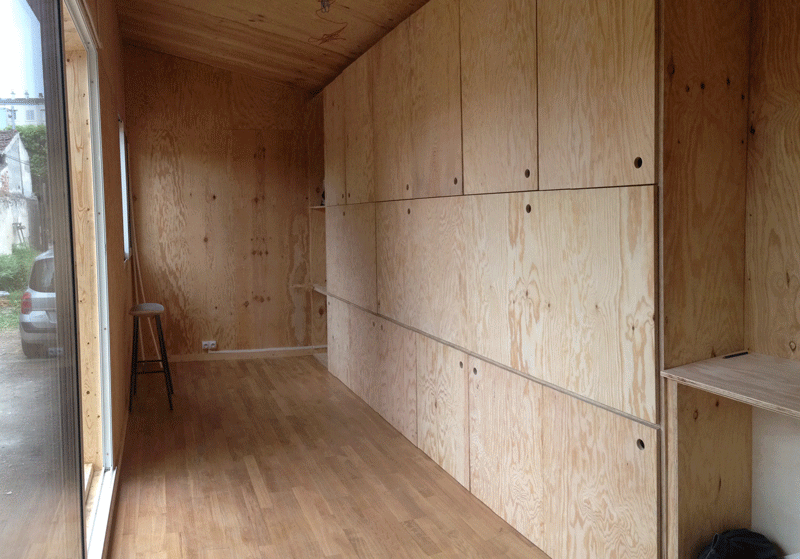 Modular homes for mixed, solidarity-based hosting

Activating a vacant place through solidarity tourism and hos...

Inclusive and incremental shantytown resorption and creation...

Le parvis Pasteur, upgrading a common space.