UPMC #2 Rue Saint Antoine
TYPE Development of Public Space
STATUS Completed
DATE September 2014 > June 2015
LOCATION Montreuil
PARTNERS Neighbourhood Antenna, Neighborhood Council, Association Rue et cités, Association Rêve de terre, UPMC
FINANCIAL SUPPORTERS City of  Montreuil, Pierre et Marie Curie University (UPMC)
A Participatory Experience at the Neighbourhood Level
Within the framework of the professional degree "Eco-construction for sustainable development" at the Pierre et Marie Curie University (UPMC), Quatorze supervises students' tutored projects 250 hours per year.
In 2014-2015, the team chose to work on the Murs à Pêches area in Montreuil, in particular the rue Saint Antoine, which was abandoned by public policy for over thirty years. Meetings conducted by the students with local residents, from the neighbourhood branch to the neighbourhood council, identified a need for playgrounds in the neighbourhood. While the students sketched out the facilities, it was the residents themselves who wrote the grant application and set up a participatory neighbourhood budget, all of which were used to develop the playgrounds.
Built out of Robinier logs, the playgrounds are now popular with street residents. Both at the top of the street opposite the college and at the bottom of the street near the elementary school, the construction of the playgrounds made it possible to establish a dialogue, which is now developing within the neighbourhood council.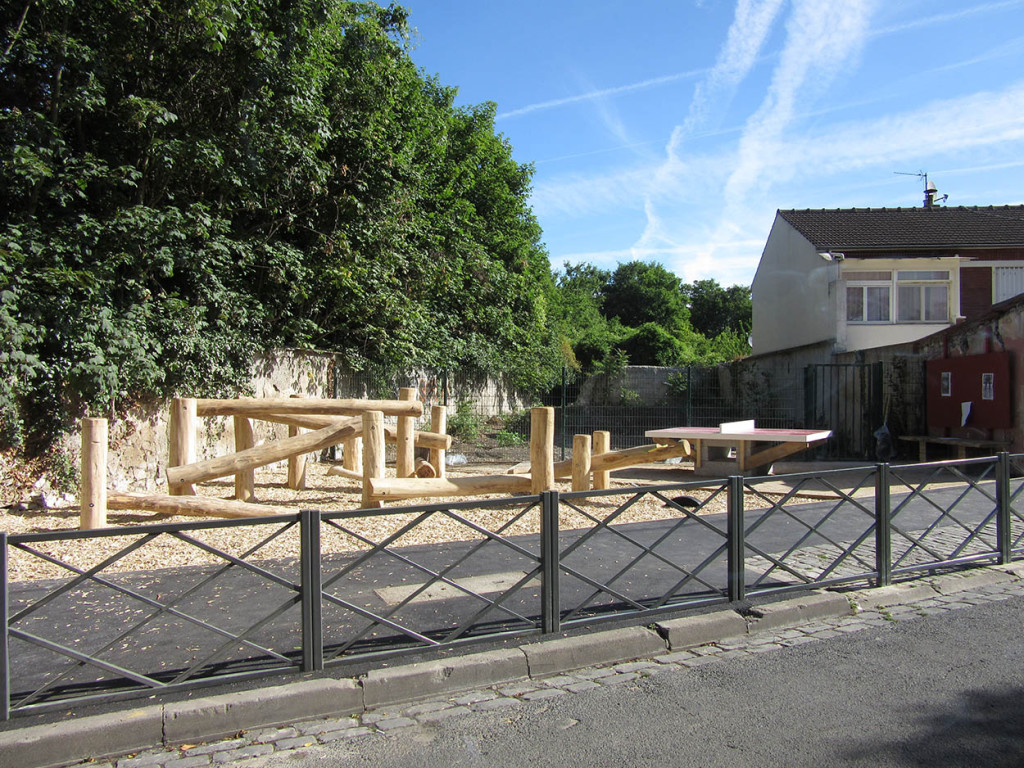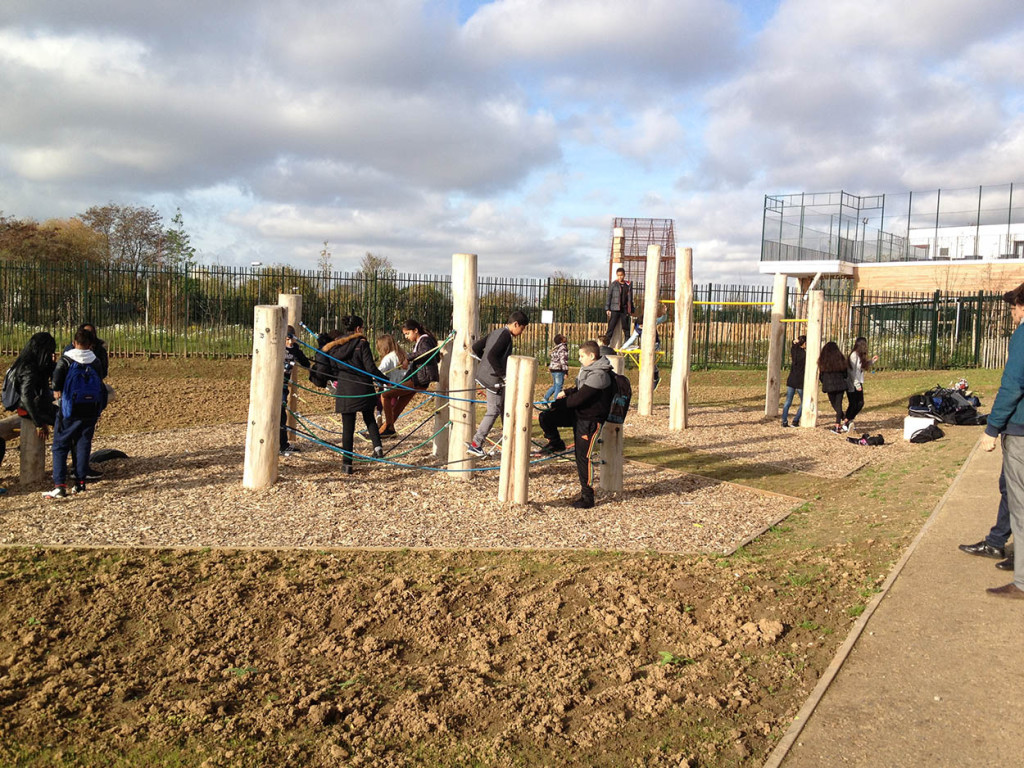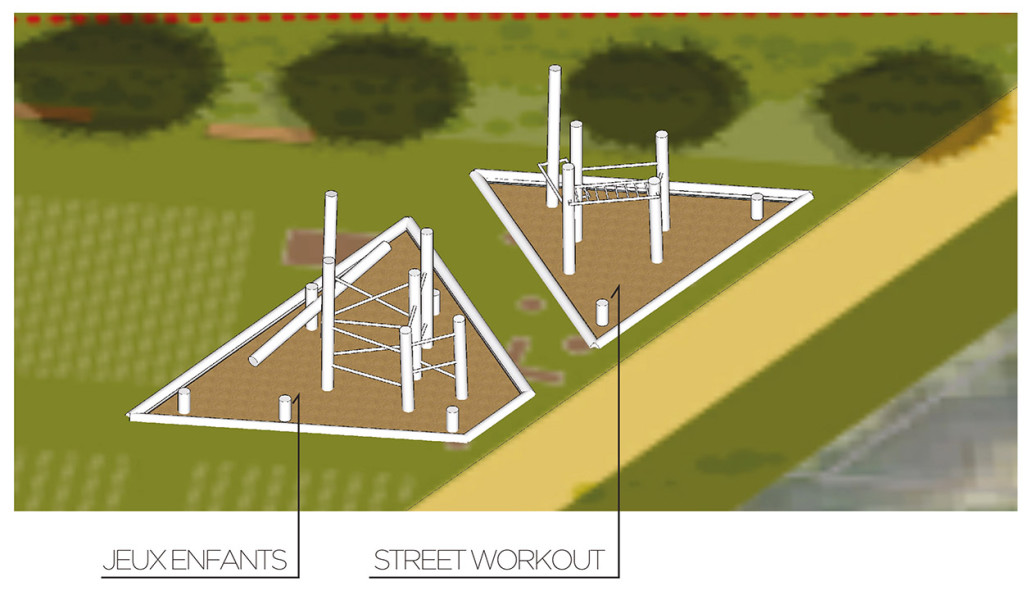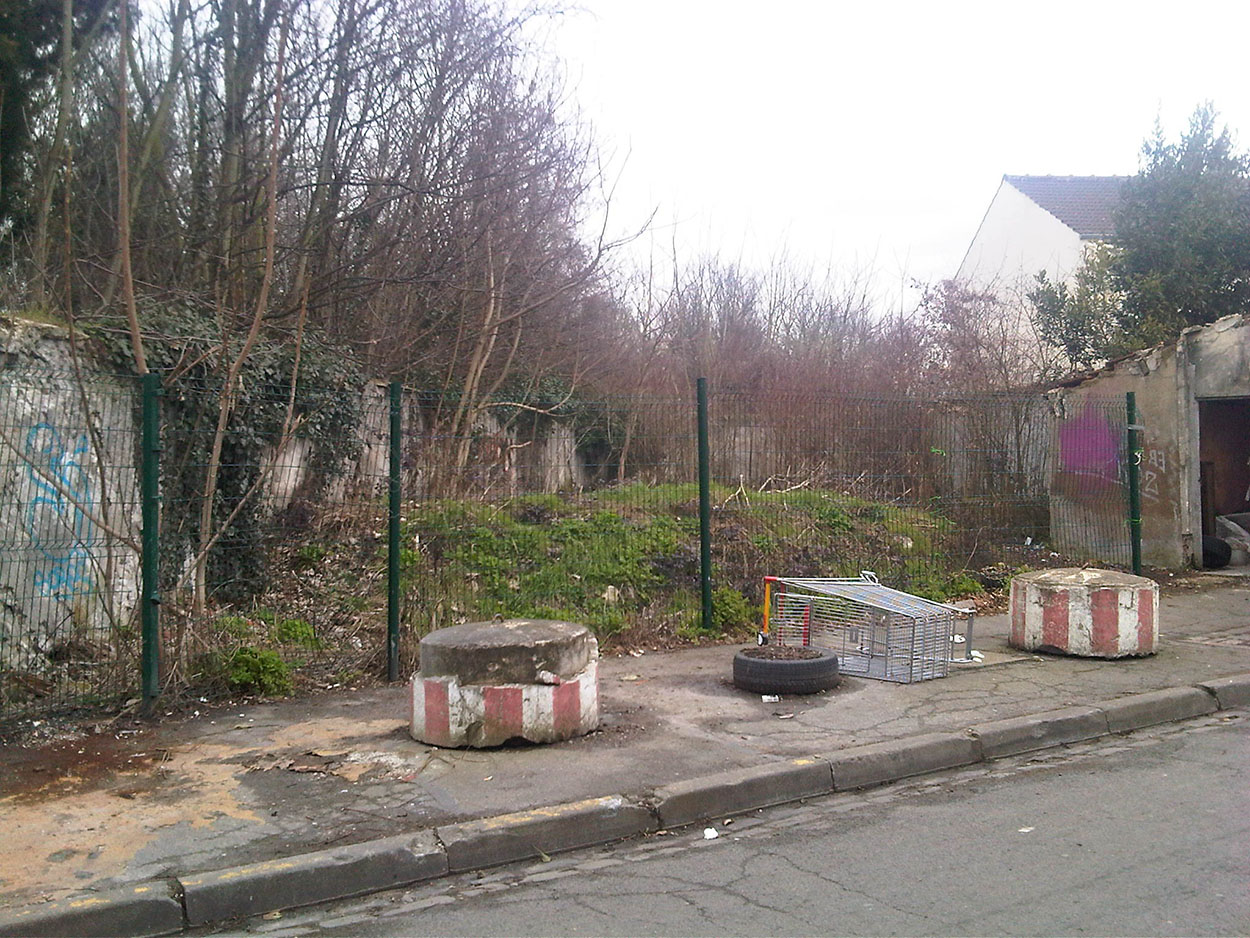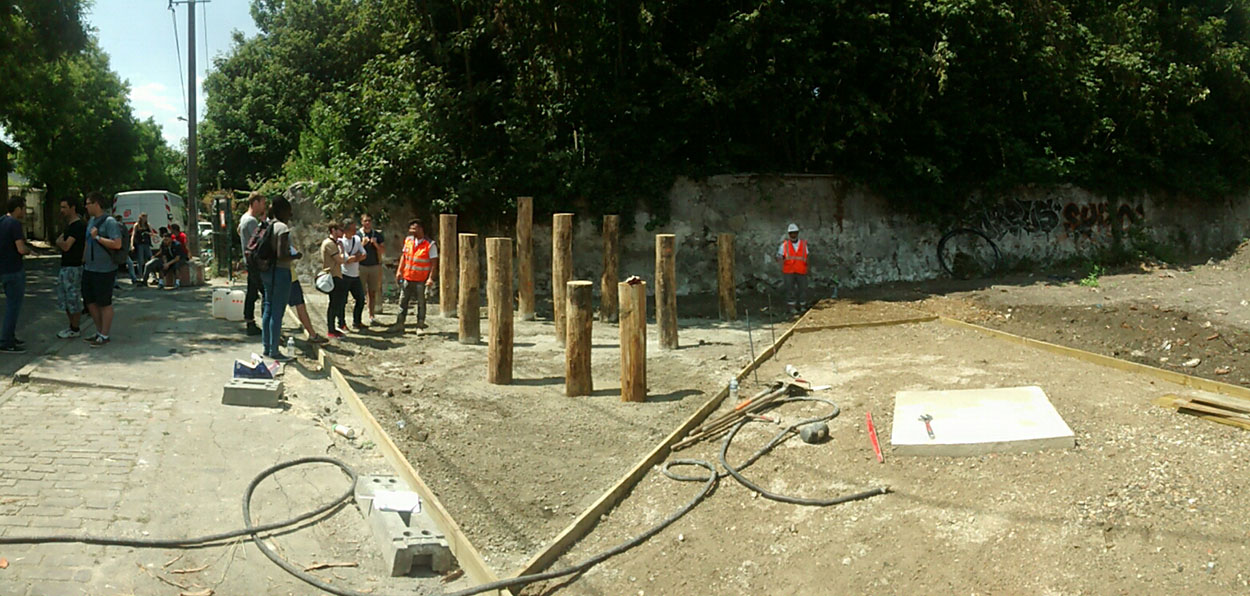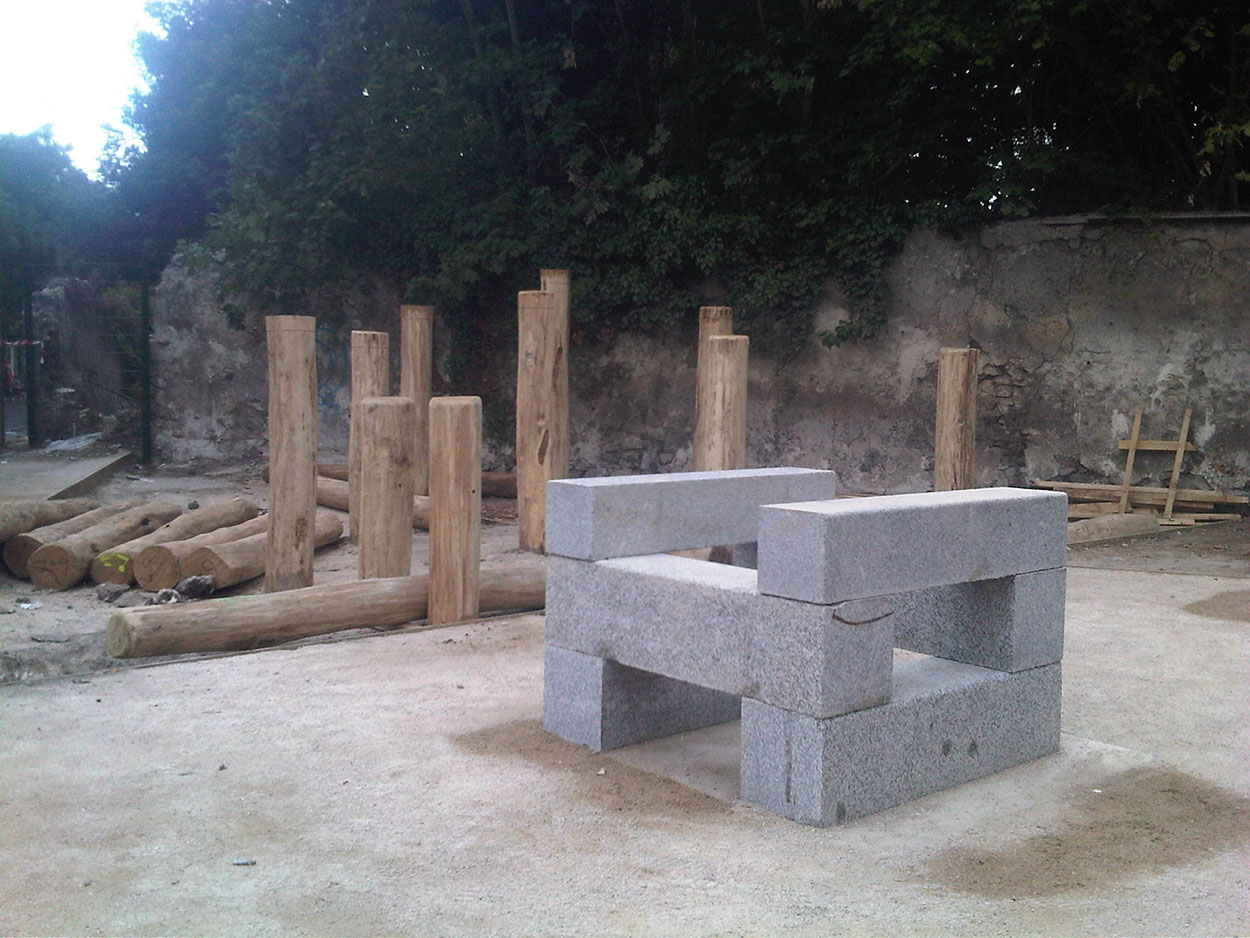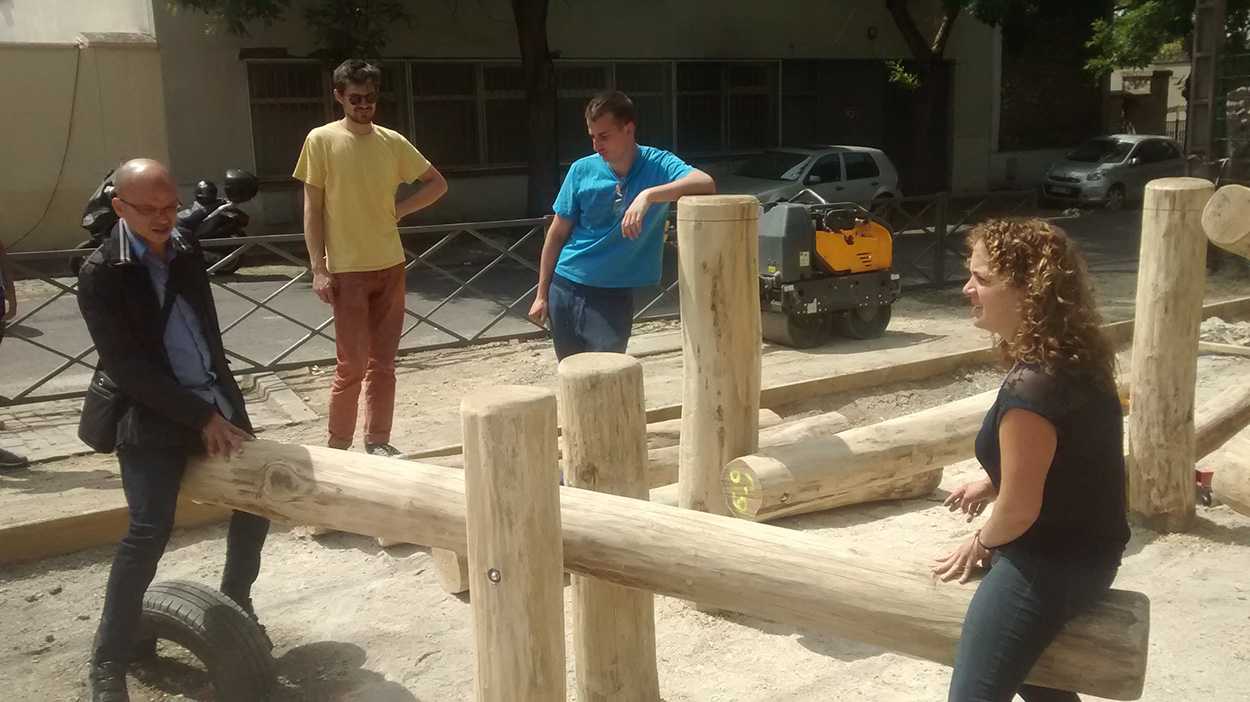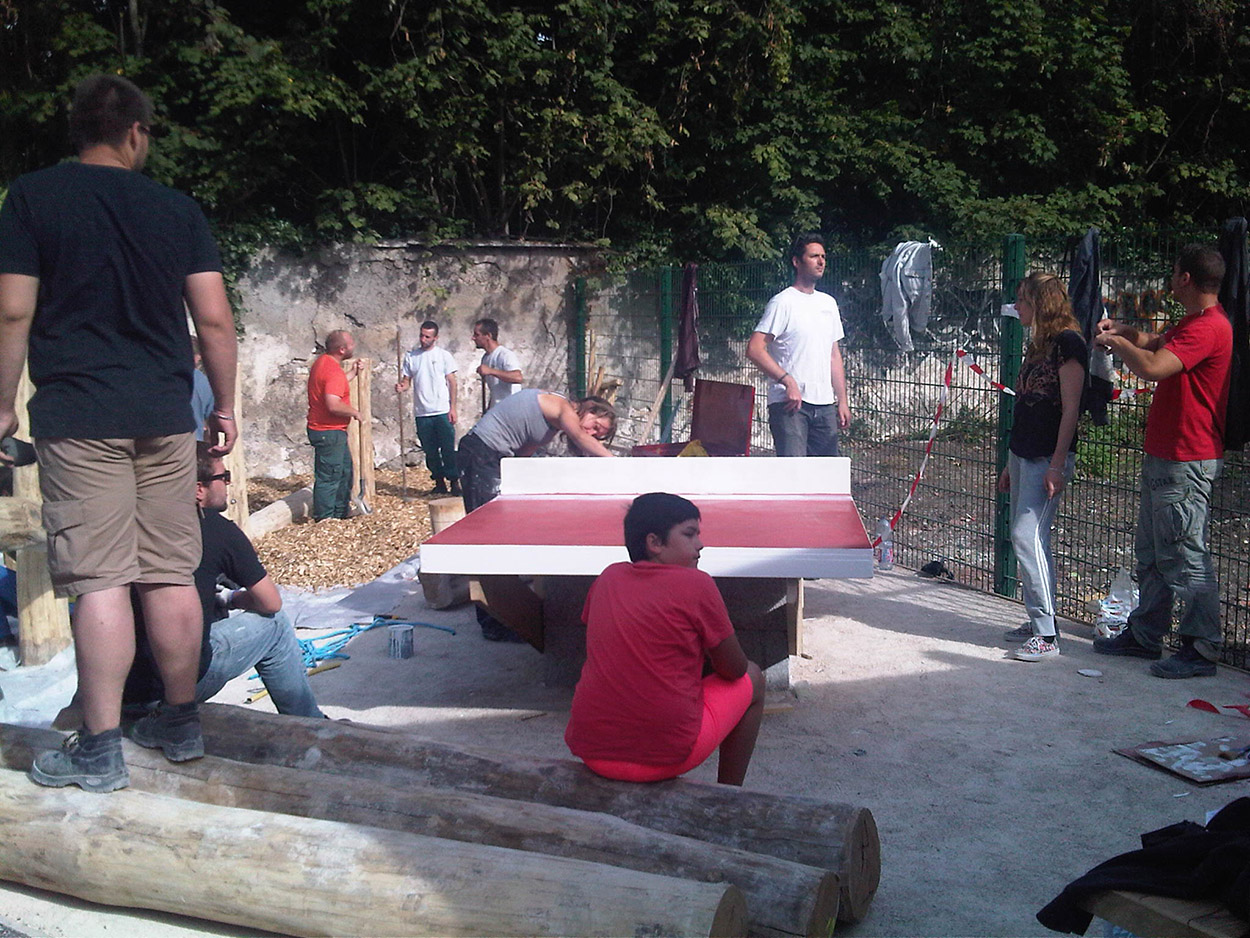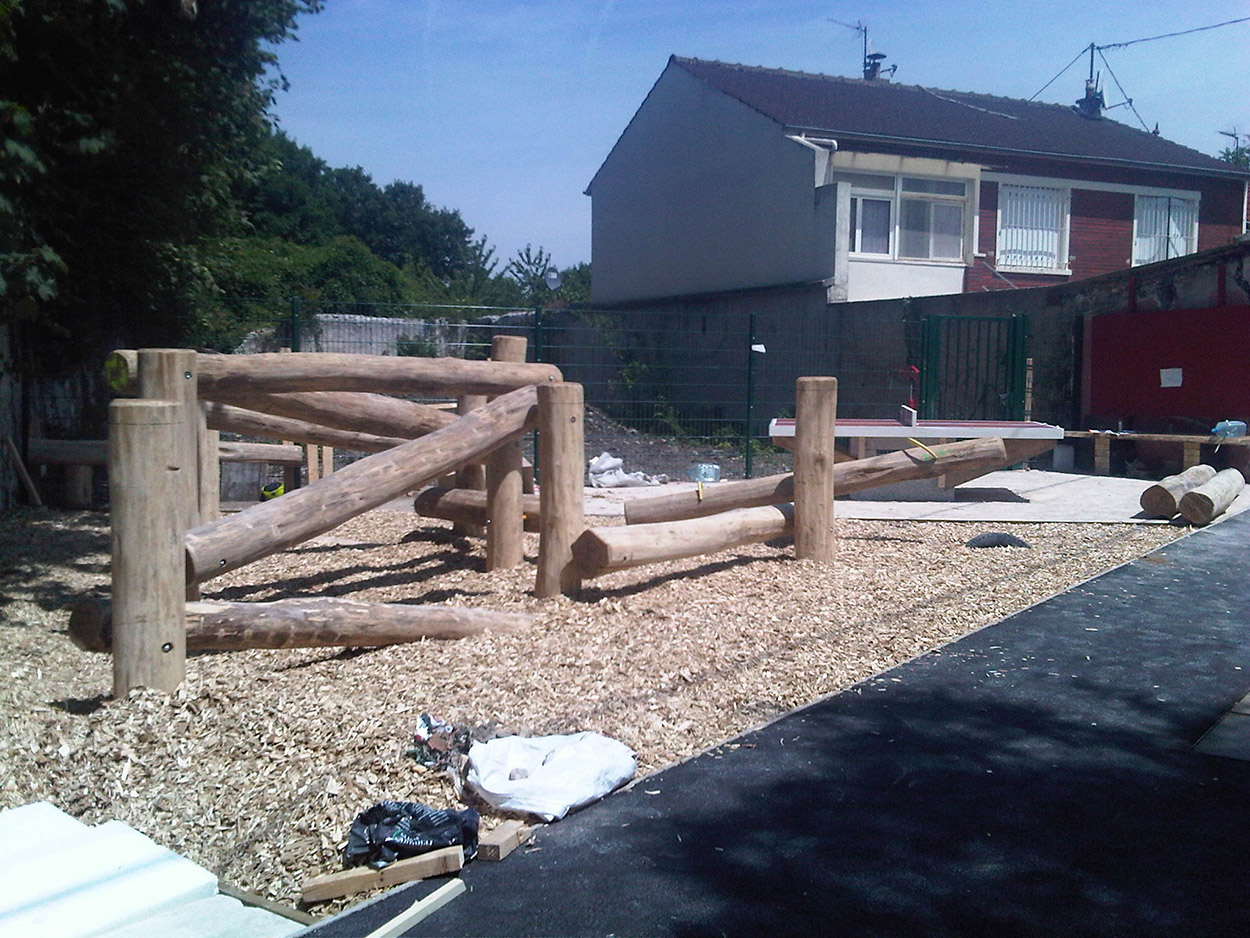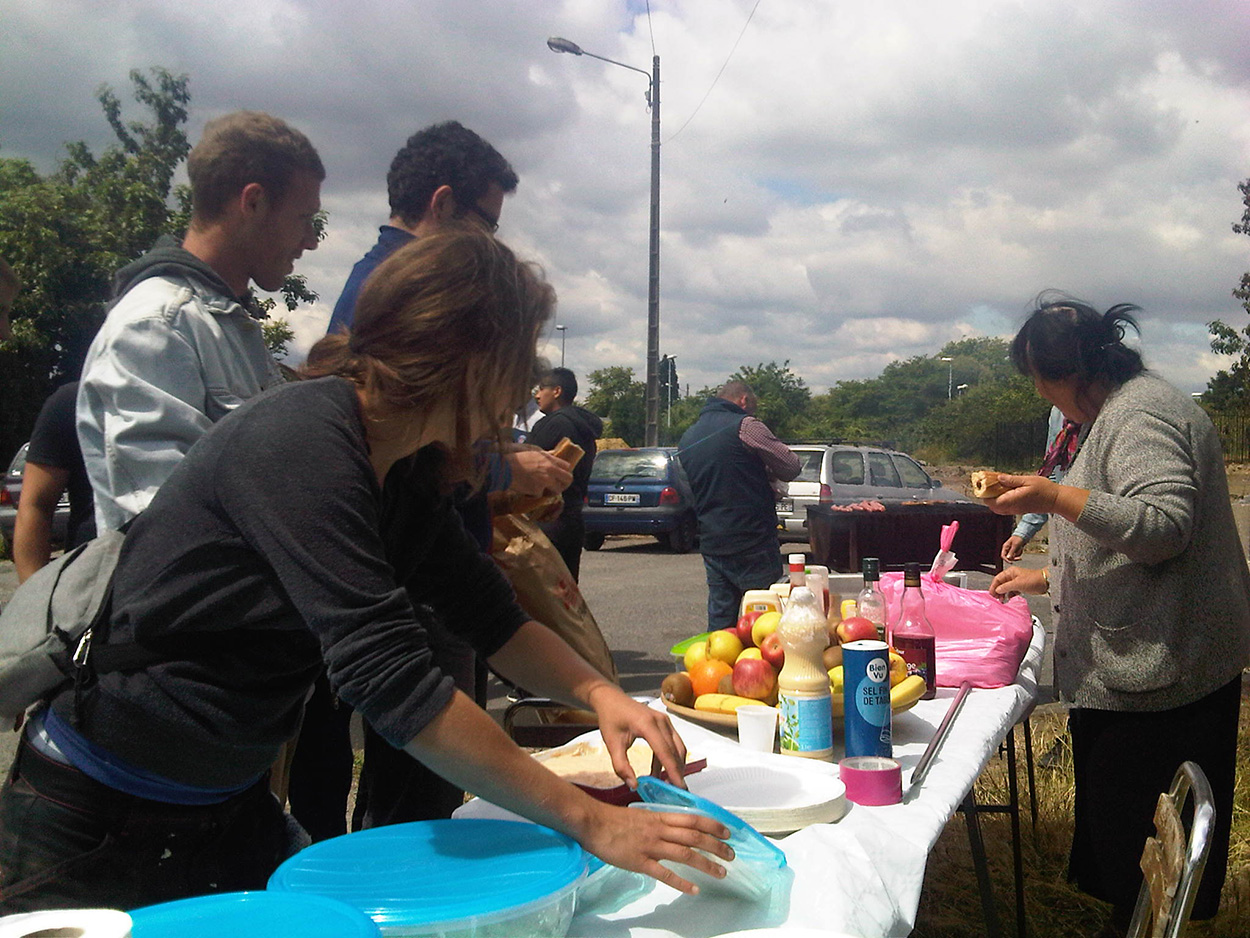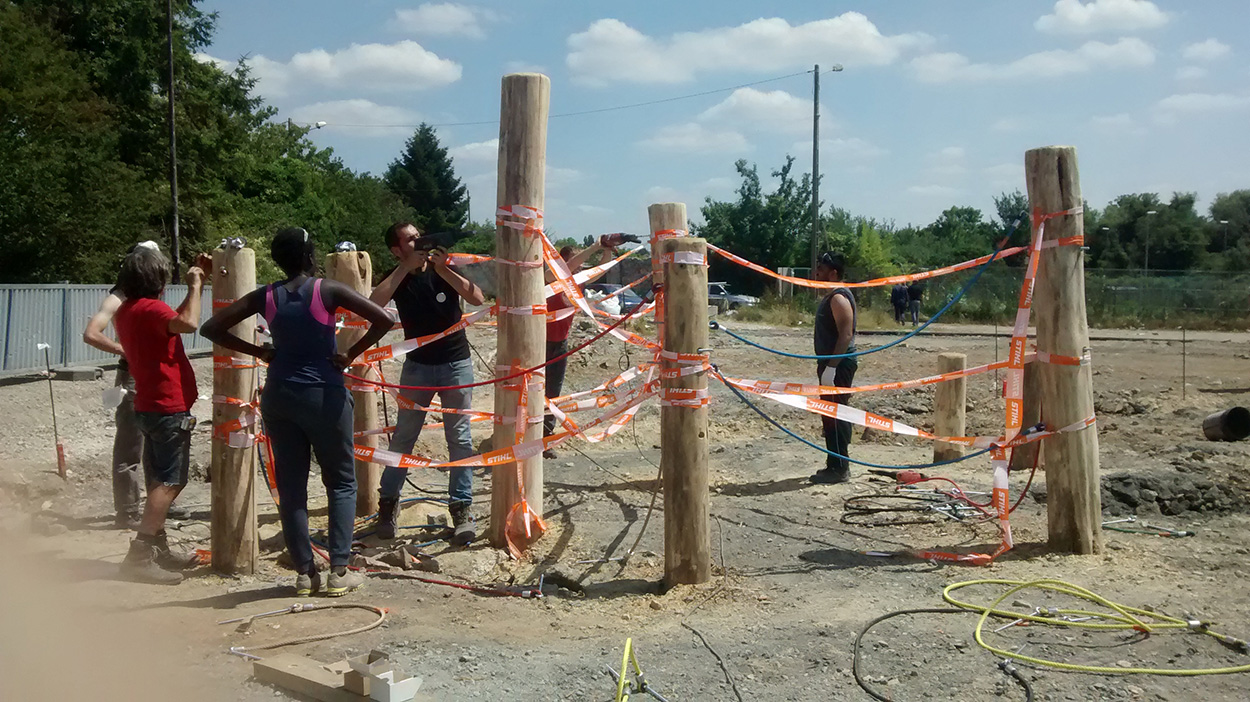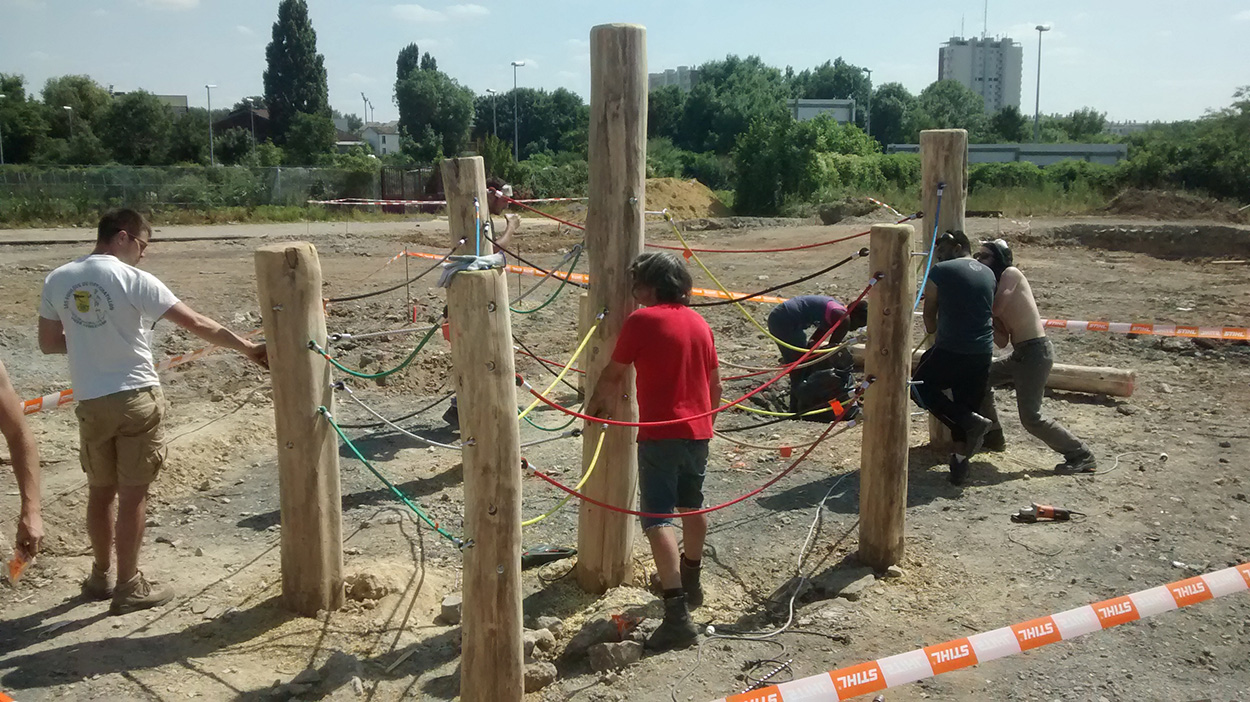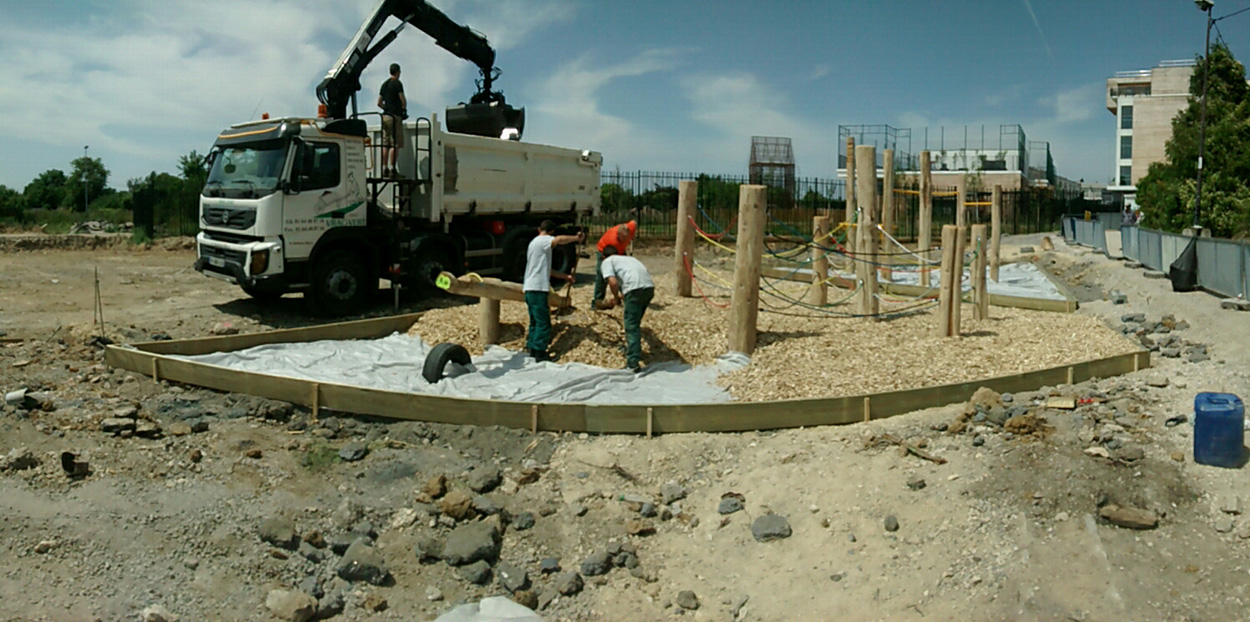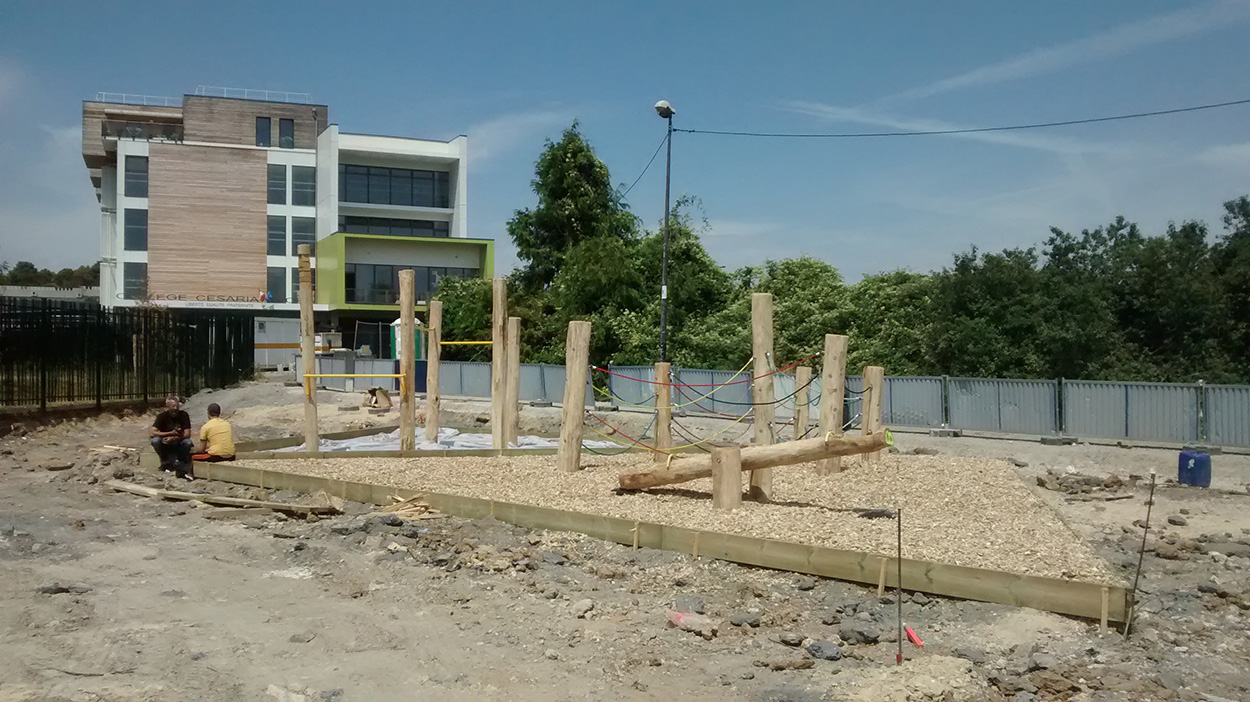 Activating a vacant place through solidarity tourism and hos...

Inclusive and incremental shantytown resorption and creation...

Le parvis Pasteur, upgrading a common space.

Socially responsible real estate promoted by Quatorze