A Dome for POC21
TYPE Structure
STATUS Completed
DATE August > September 2015
LOCATION Millemont
PARTNERS D.A.T. Pangea
FINANCIAL SUPPORTERS OuiShare, OpenState
What if architecture were to feed on the idea of open-source culture? This is the question that OuiShare and OpenState asked us in preparation for POC21 – Proof Of Concepts. Contrary to the great speeches on climate at the COP21 – Conference Of Parties – held in Paris in December 2015, POC21 asked a dozen international teams to come up with concrete answers to climate change during a 10-week innovation camp in the summer of 2015. Quatorze accompanied the involved parties in building an exhibition pavilion for the event.
At the end of this residency, the twelve open-source projects for sustainable living were publicly exhibited in the pavilion. The idea: to build a geodesic dome, using the open-source technology from the Russian team acidome.ru based on German prototypes by André Franz, and calculations by the Spanish architecture firm D.A.T Pangea.  The construction was coordinated by carpenter Nicolas Boussereau and his team, with the help of a half a dozen volunteers during the week-long co-construction site.
Another question arose at the end of the experience: what if everyday function could go beyond the traditional framework of the terroir and acquire a new meaning in virtual spaces?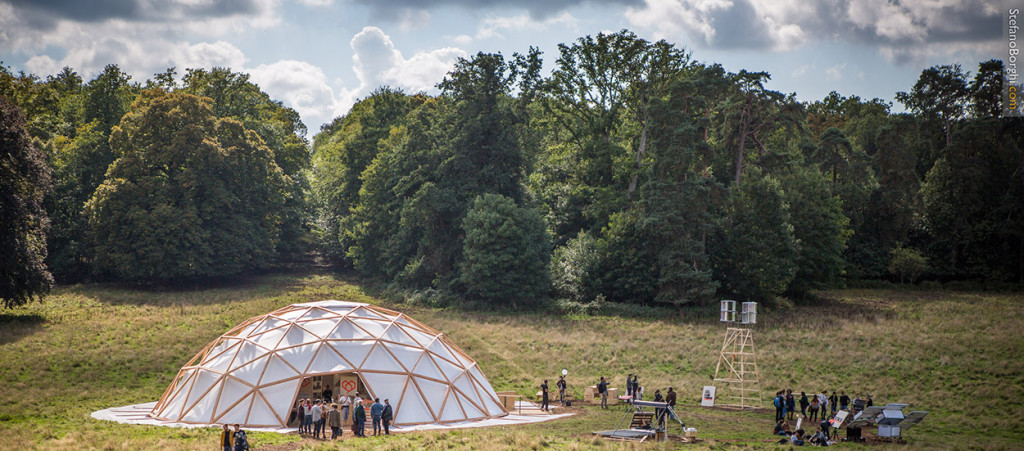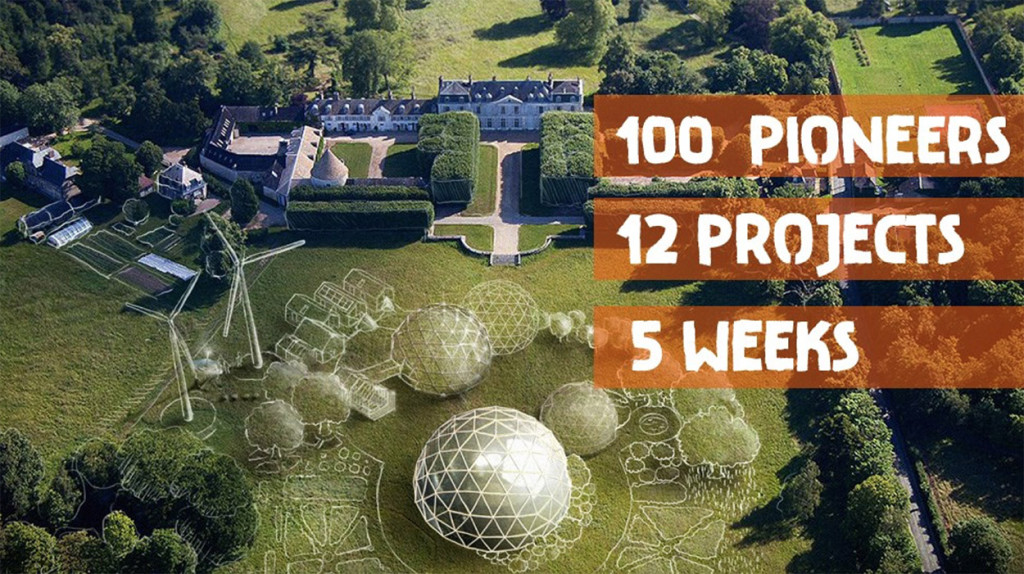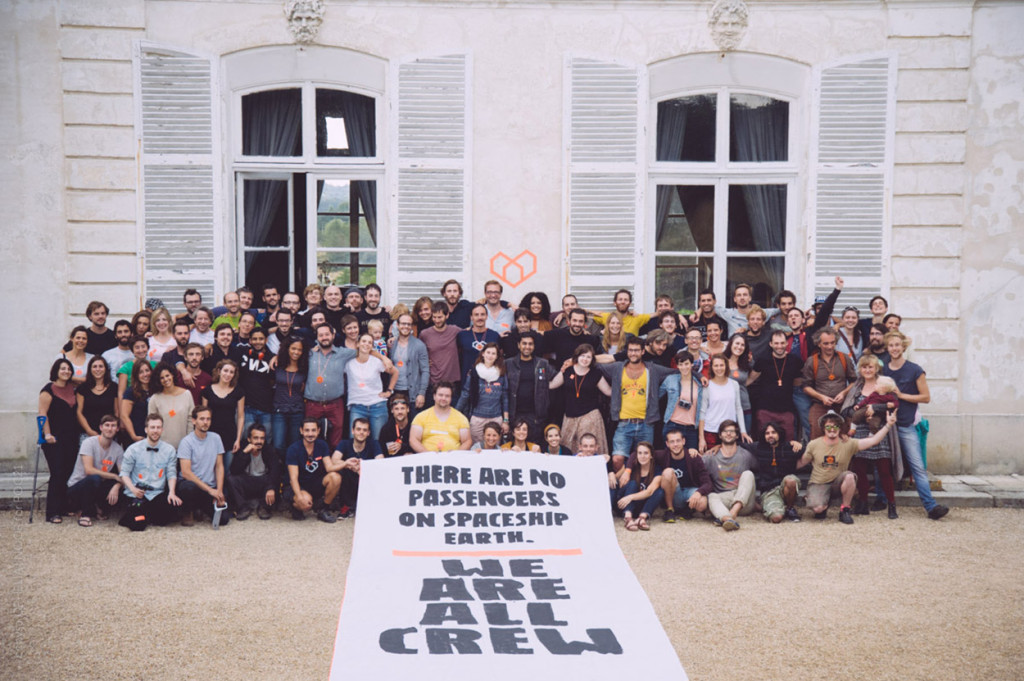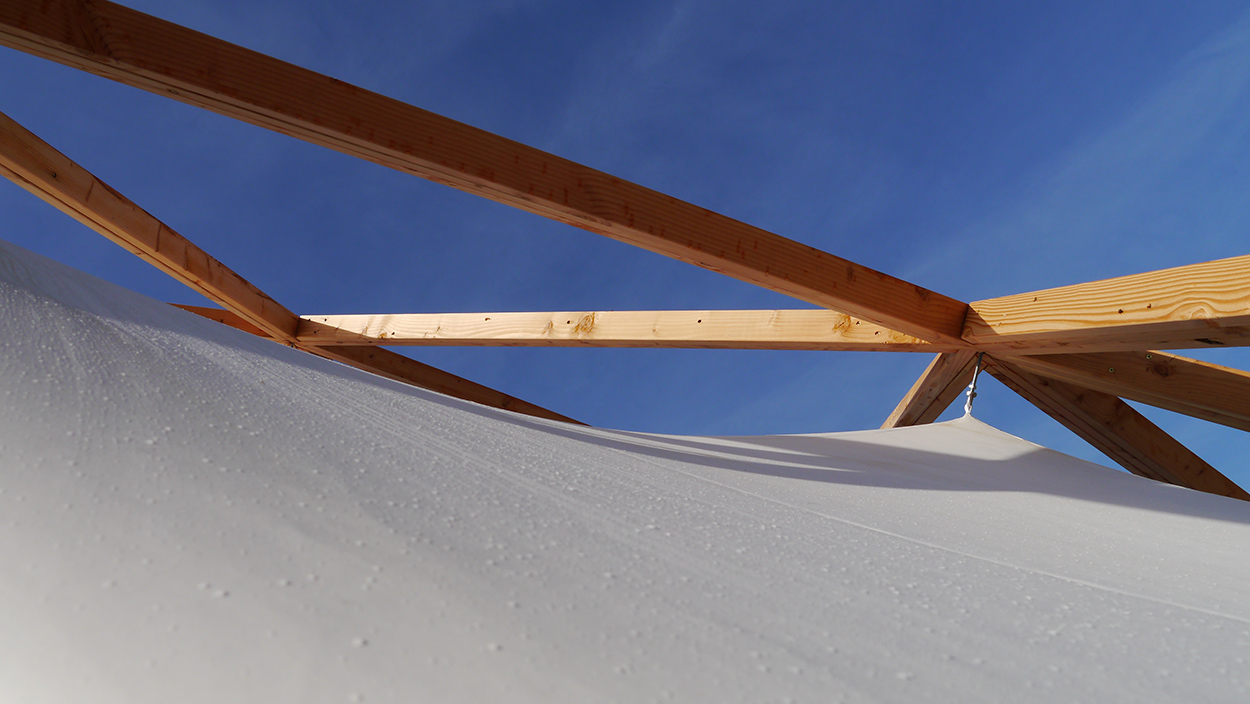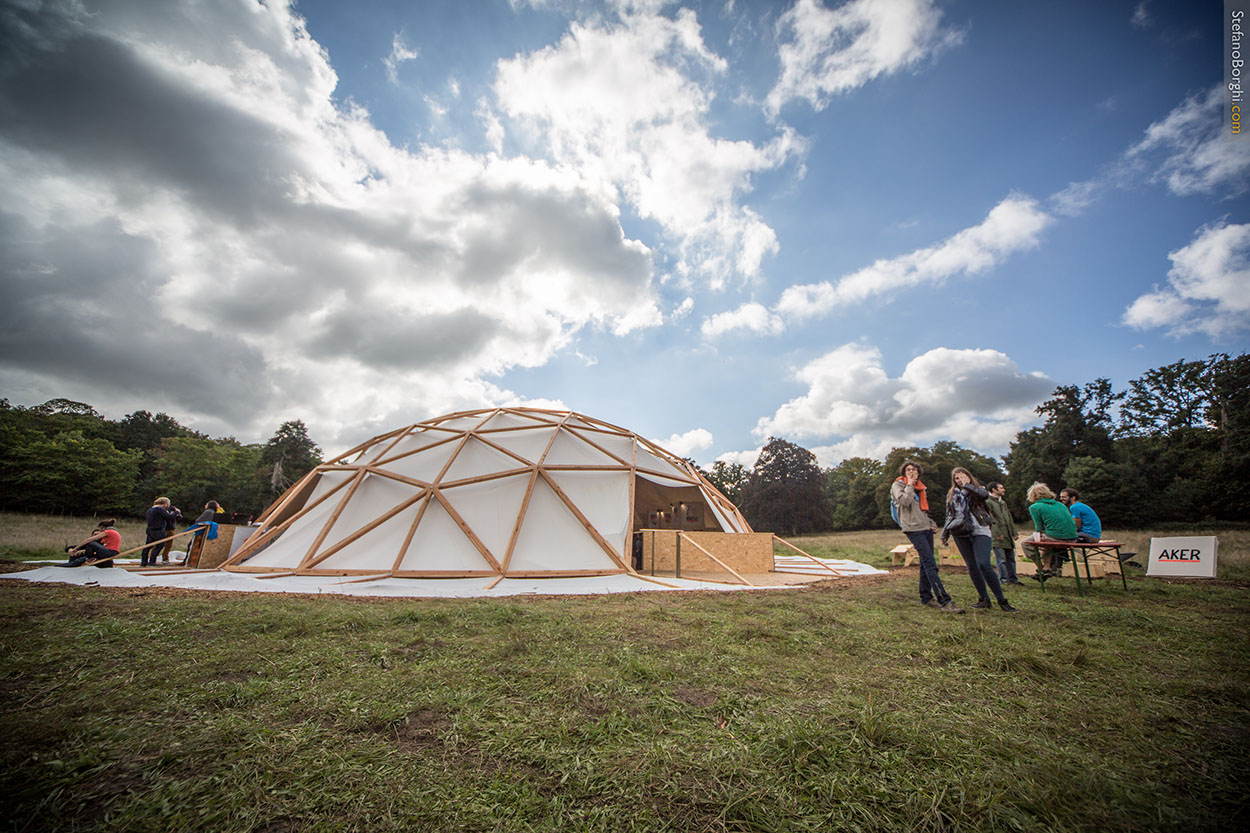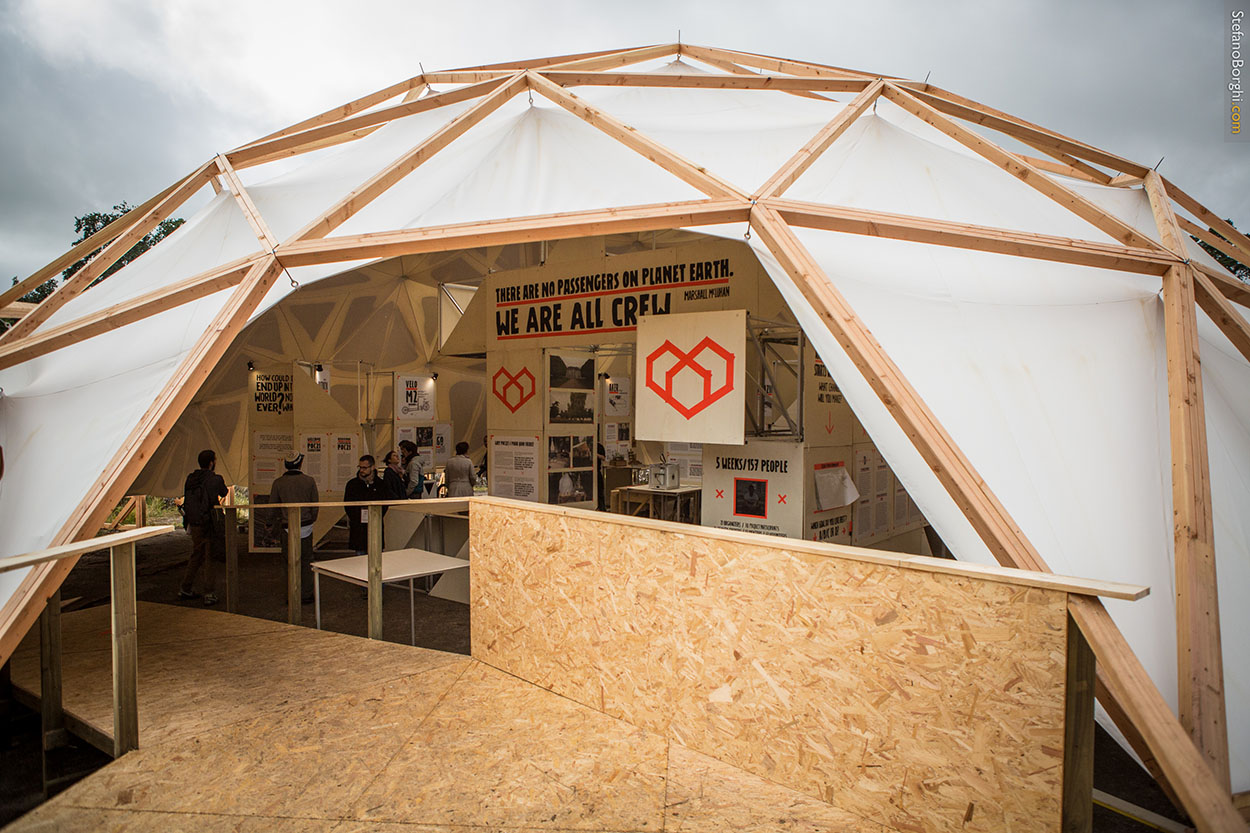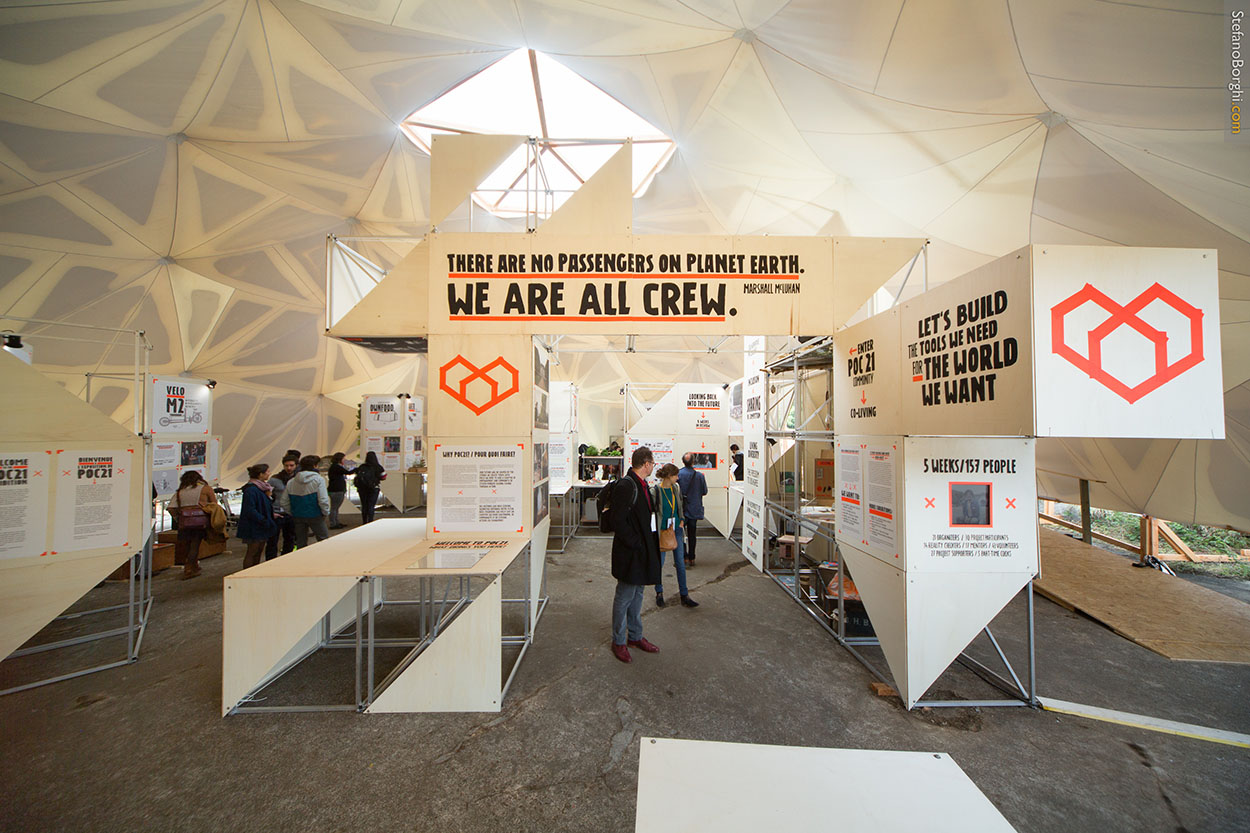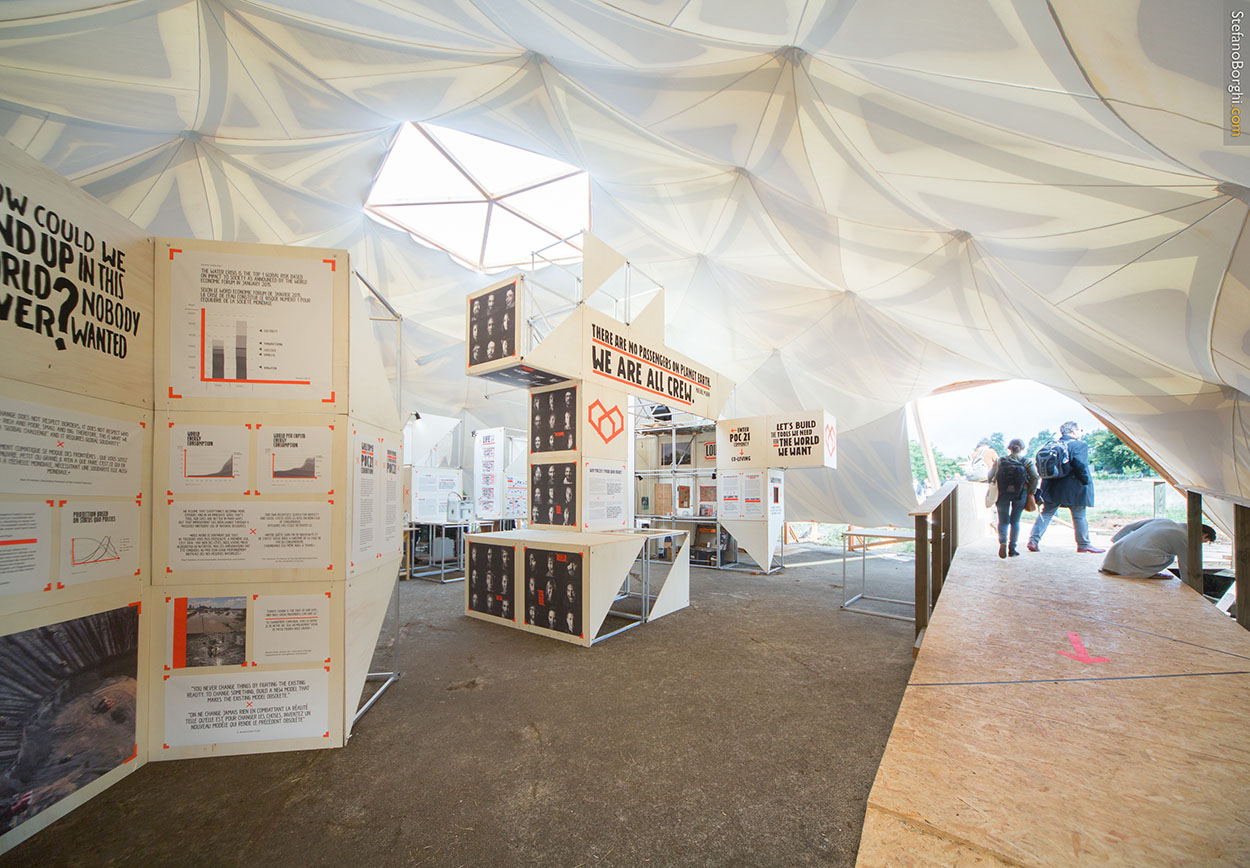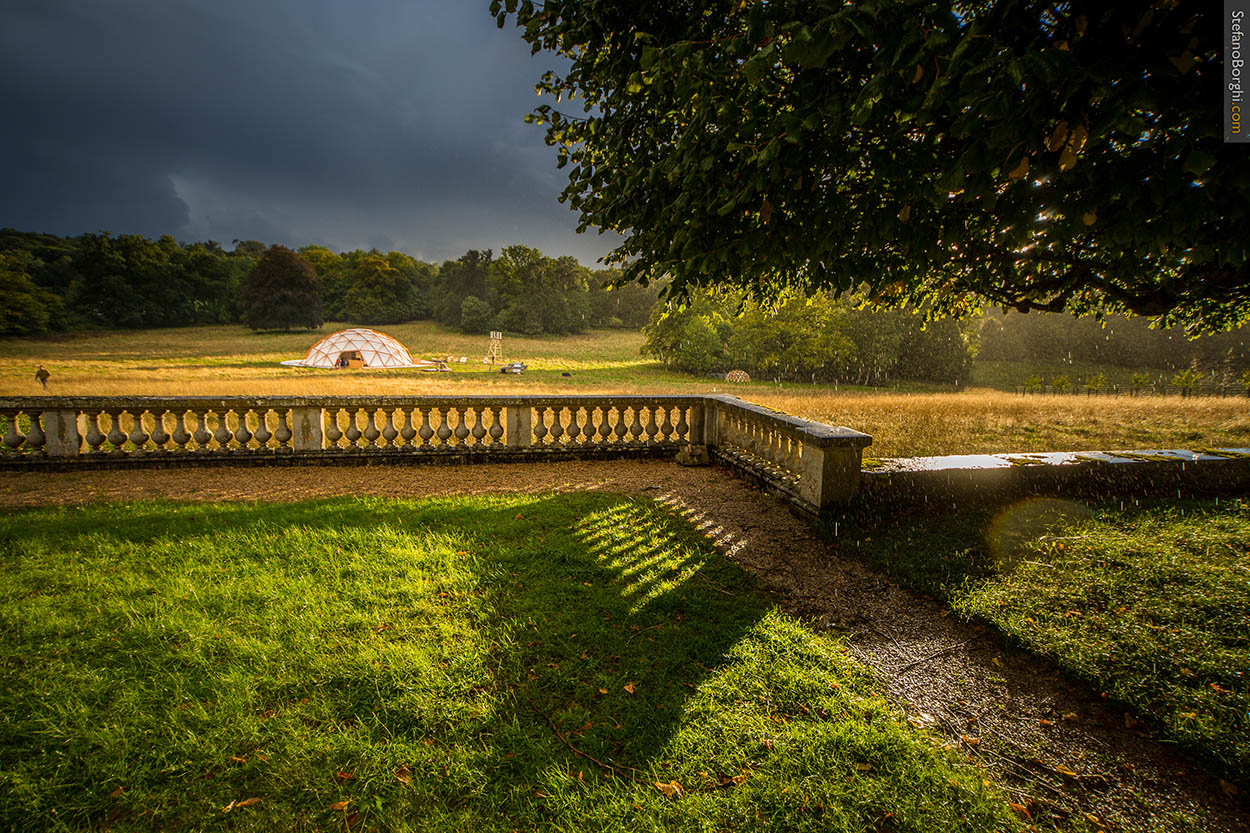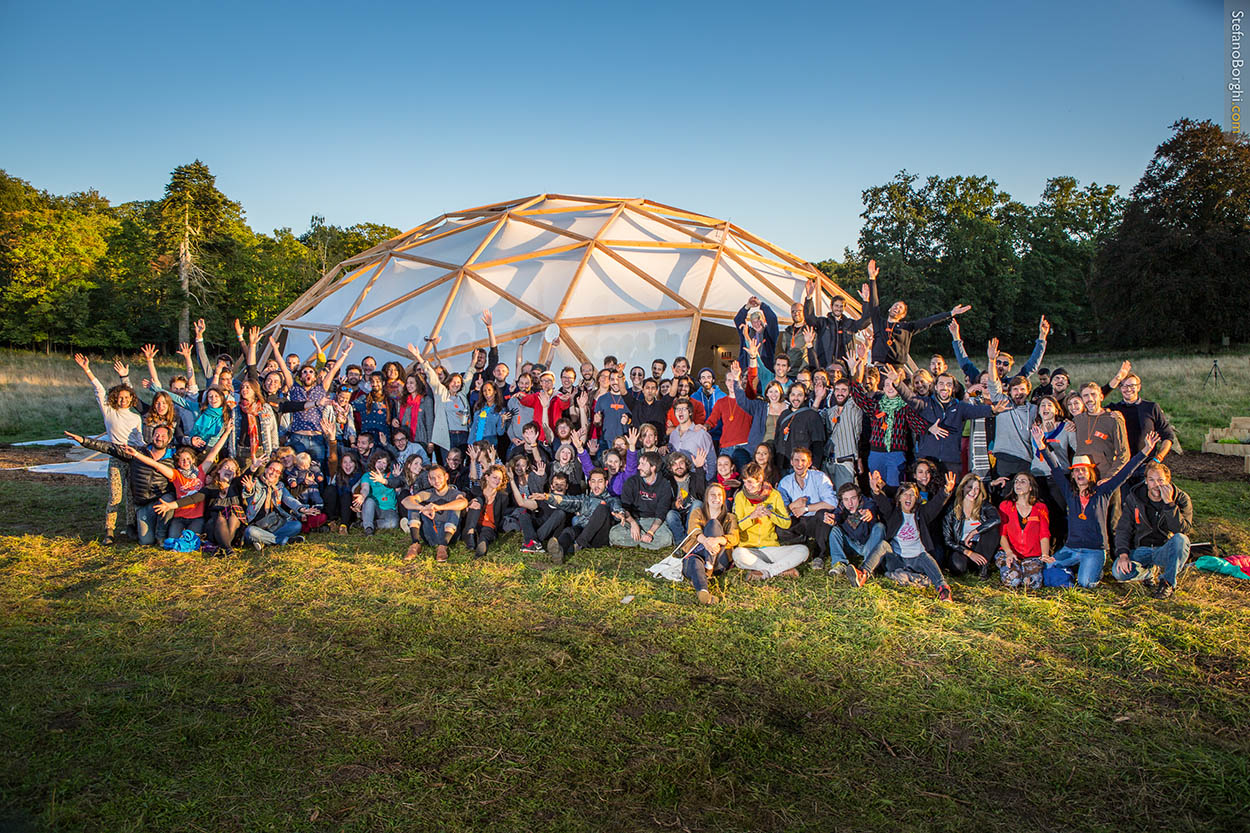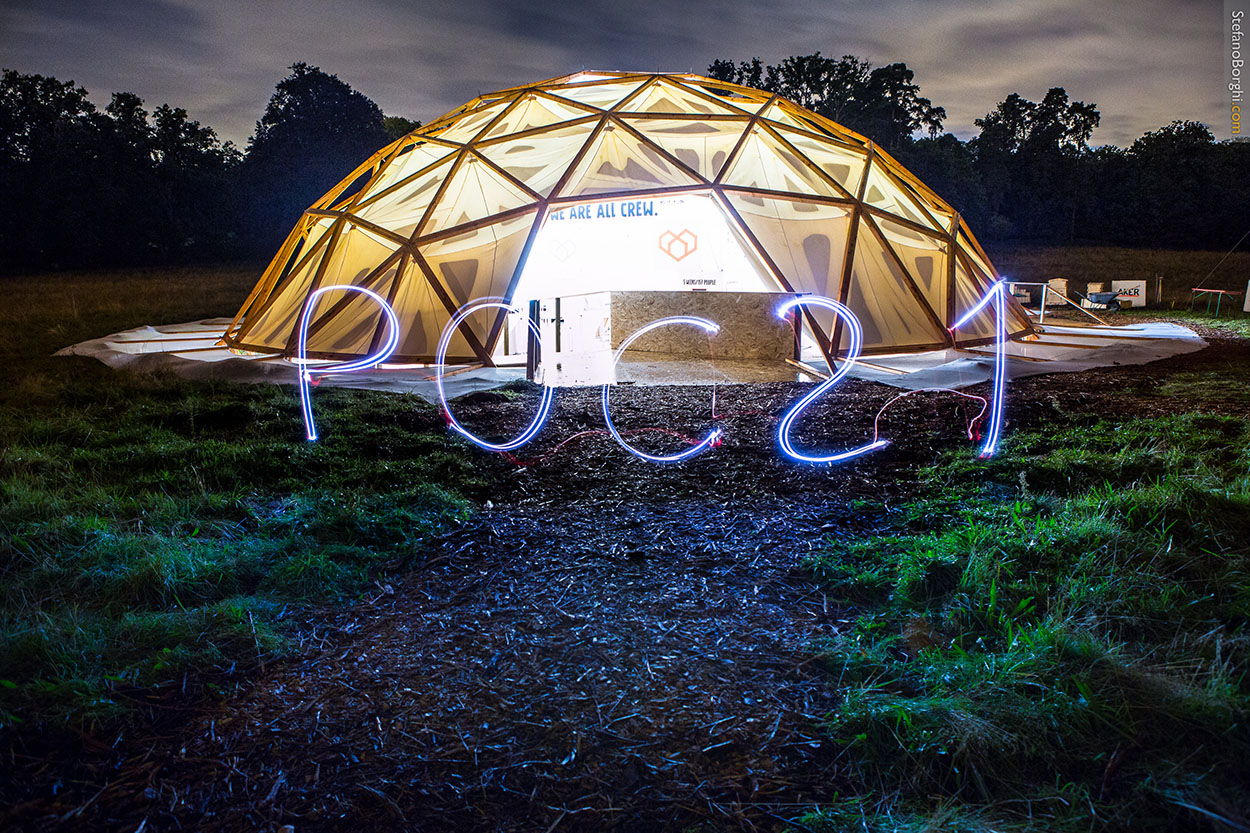 MORE PROJECTS
Modular homes for mixed, solidarity-based hosting

Activating a vacant place through solidarity tourism and hos...

Inclusive and incremental shantytown resorption and creation...

Le parvis Pasteur, upgrading a common space.