IMBY#4 Chez Juliette
TYPE Local development, project management and development
STATUS En cours, building permit obtained
DATE  January 2019 > End of 2020
LOCATION Chez Juliette and Damien, Issy-les-Moulineaux
PARTNERS Réfugiés Bienvenue
FINANCIAL SUPPORTERS Île de France Region
IN MY BACKYARD
Through IMBY, Quatorze installs tiny houses in the gardens of families willing to welcome refugees. As a solidarity-based way of providing temporary accommodation, the project allows newcomers to live in an independent home. This gives them time to define their future plans and to carry them out with the support of the Réfugiés Bienvenue (Refugees Welcome) team. The host and the new resident each have their own private space but meet regularly to discuss, share meals and organize outings. In My Backyard (IMBY) is a soft densification project with the goal of promoting social and professional integration.
CHEZ JULIETTE ET DAMIEN
This year, Quatorze developed the third small IMBY house, which will be installed Automne 2020 in the garden of Juliette and Damien in Issy-les-Moulineaux. It is a small traditional tiny house on a frame, aligned with the street, facing a light pergola that will replace the family's current garage. The exterior and interior furnishings were designed taking into account the returns of the first guests welcomed within the framework of IMBY. The ground floor is 12m² with functional day spaces and the mezzanine supports the sleeping quarters.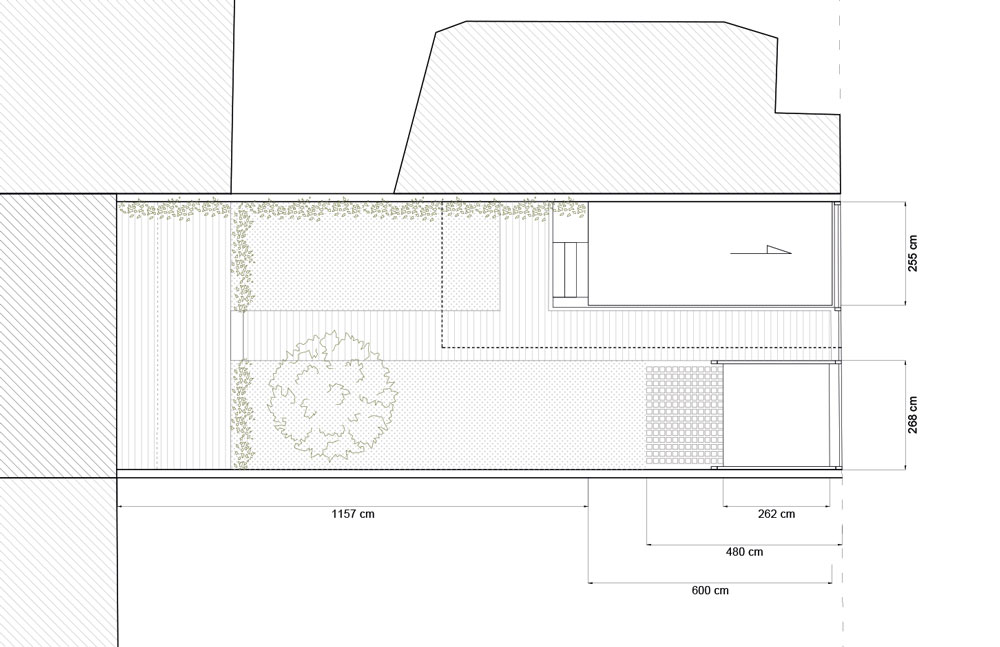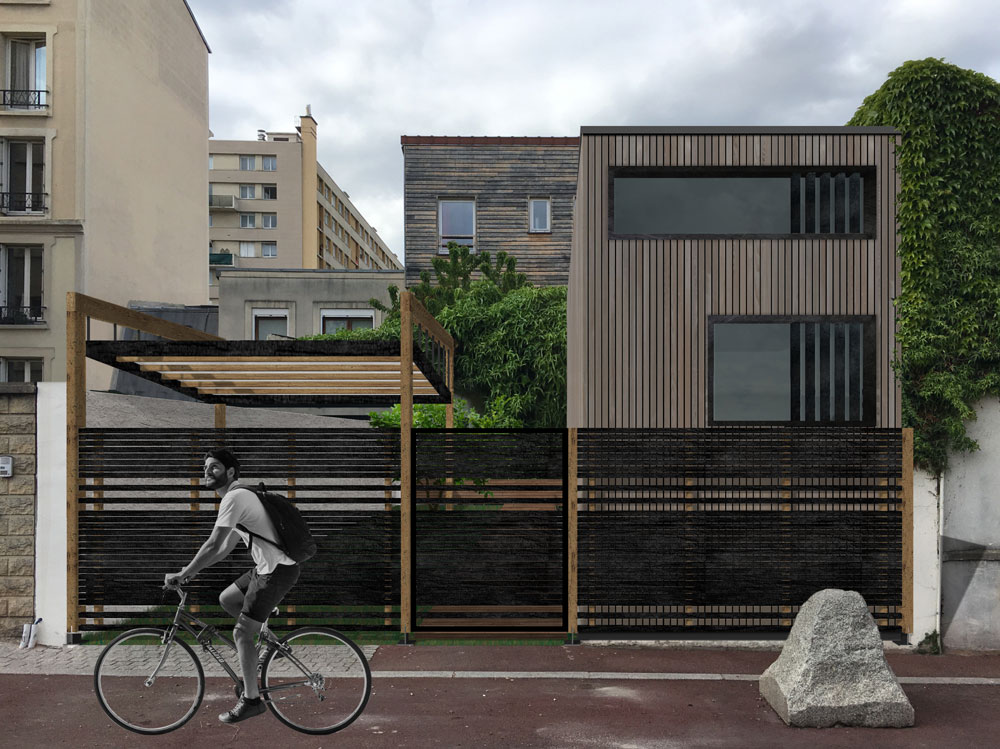 Modular homes for mixed, solidarity-based hosting

Activating a vacant place through solidarity tourism and hos...

Inclusive and incremental shantytown resorption and creation...

Le parvis Pasteur, upgrading a common space.