PROVIDING REFUGE # PIAZZA
TYPE Planning, local development
DATE December 2019 > ongoing
LOCATION Briançon
PARTNERS Les Refuges Solidaires, MJC – Briançon Social Centre; currently seeking additional partners
FINANCIAL SUPPORTERS Fondation Abbé Pierre
After the completion of the Faire Refuge diagnostic carried out on the subject of unconditional reception in the Briançon Valley, an action plan was drawn up with our interlocutors. It included a section on the development of the public space located in front of the Refuge Solidaire, the conservatory, and the MJC – the community centre of Briançon. The aim is to create a reversible and temporary layout to initiate a gentle transformation of the space and its uses. To do this, we first conducted an exploratory workshop in January 2020 which, in the context of Covid-19 measures, followed with a phase of online co-design in May 2020.
MORE TO FOLLOW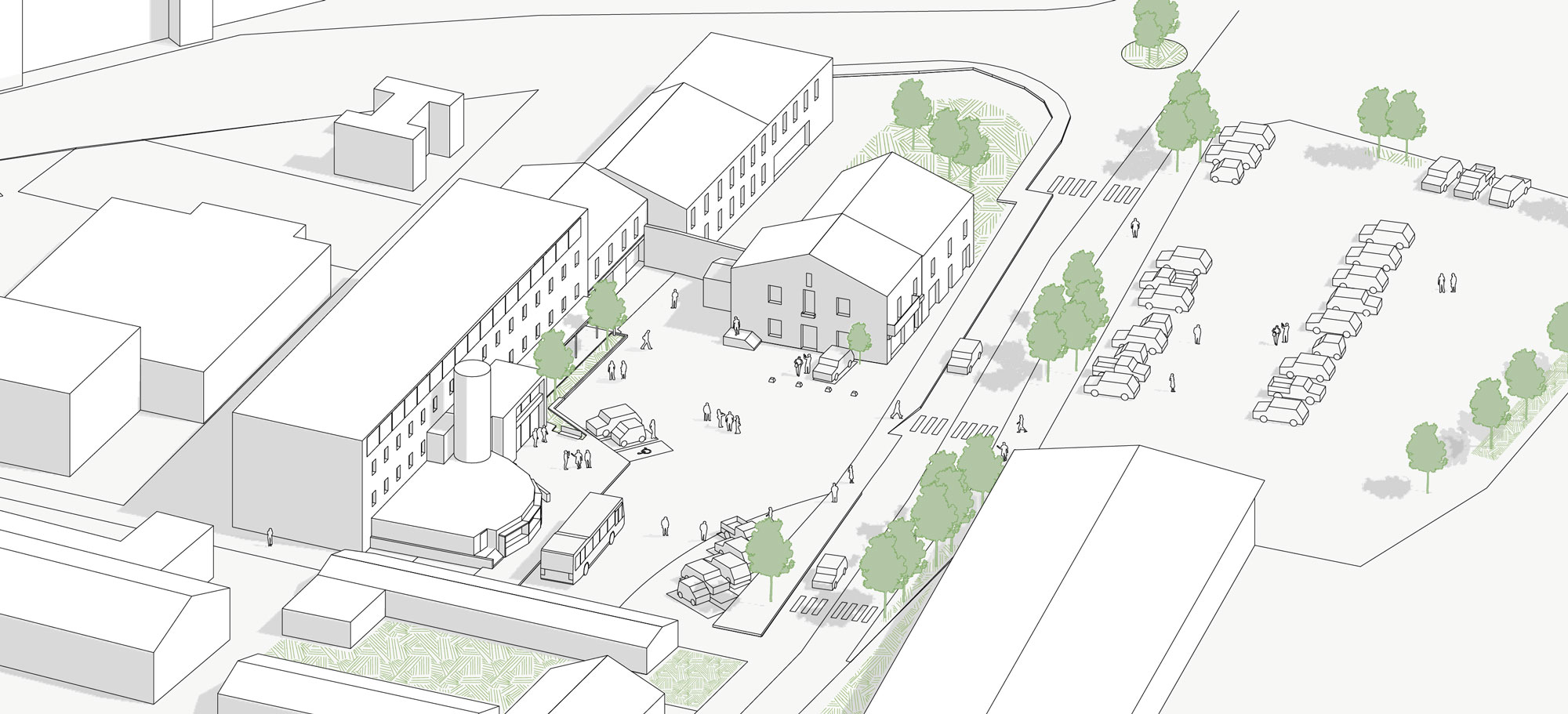 Modular homes for mixed, solidarity-based hosting

Activating a vacant place through solidarity tourism and hos...

Inclusive and incremental shantytown resorption and creation...

Le parvis Pasteur, upgrading a common space.